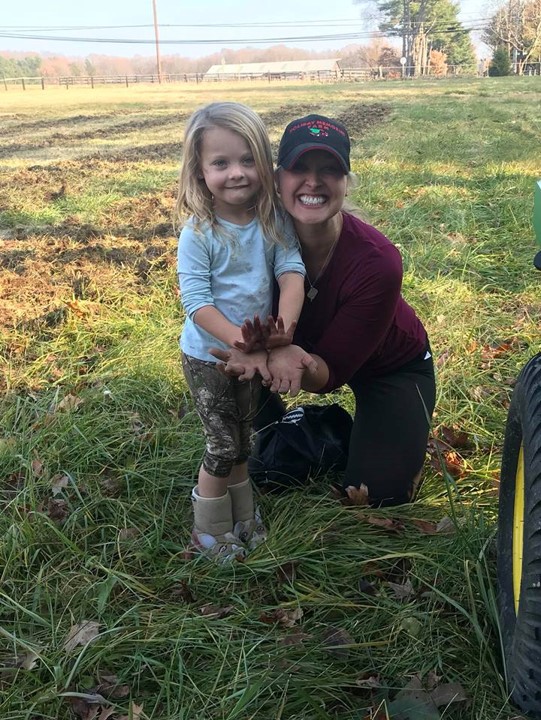 Holiday Memories Farm is a family-owned and operated Christmas Tree farm located in Southern Anne Arundel County. In order to bring revenue into the farm sooner than the Christmas trees, they have expanded to offer flowers, fresh produce, eggs, chicks and now pick-your-own blueberries. Farm owner Gary Palmer dedicated the newly planted 1-acre blueberry field, formerly a tobacco plot, to his mother, Ruth Palmer, who passed away from cancer in 2013. Mr. Palmer applied for the SMADC Mini-Grant in August 2017 to support their new venture into blueberries and preparing the ground properly. He also attended the Ready to Take Root: Getting Started with Small Fruits and Hops Series hosted by SMADC and University of Maryland Extension in Spring 2018.
The project began in October 2017 and was completed by May 2018. The total cost of the project was nearly $6,000 (including the purchase of blueberry transplants, soil amendments, a used deer fence, labor and irrigation supplies).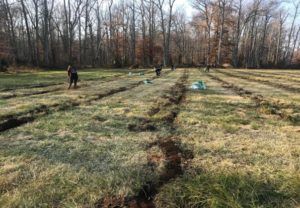 You can find their products at their farm stand on Sundays from 10:00 am to 4:00 pm or by special order online. Visit their Facebook or website for more information.
SMADC is excited to continue to offer the Mini-Grant program in Fall 2018. The next round will open November 1st, 2018 until January 1st, 2019. Learn more about the program and past recipients here.
Stay tuned for more features from Mini-Grant awardees!