Southern Maryland Farmer Mini-Grant Program
Southern Maryland Farmer Mini-Grant Program
SMADC is pleased to offer the 8th round of our popular Farmer Mini-Grant Program. The grant opens July 15th, 2021 and closes September 1st, 2021. A total of $40,000 is available for this grant round. Successful grant recipients will be notified by October 15th, 2021.
The Farmer Mini-Grant Program was launched in FY'17 and has become more popular and competitive as each new round is offered. The program is open to applicants ages 16 and older, residing and farming in Anne Arundel, Calvert, Charles, Prince George's or St. Mary's counties. Grant awards are up to $2,000 per applicant, as a one-to-one match and can be used for a variety of projects. The Mini-Grant program is designed to assist new and beginning farmers who own or lease existing agricultural properties with small start-up projects, and to assist experienced farmers who are looking to diversify or expand a current agriculture project. To date, the program has received 138 applications with 101 funded for a total of $157,007.
Additional Resources
A draft outline of the Mini Grant application and required budget template will be provided for prospective applicants to prepare their submission.
Mini Grant Application – Word Document – Round 8
2021 Mini Grant Criteria and Guidelines
Please note: One letter of reference from your county's Soil Conservation District, Farm Bureau, University of Maryland Extension or Economic Development Office, specific to your project is required.
Other Grants & Financing Programs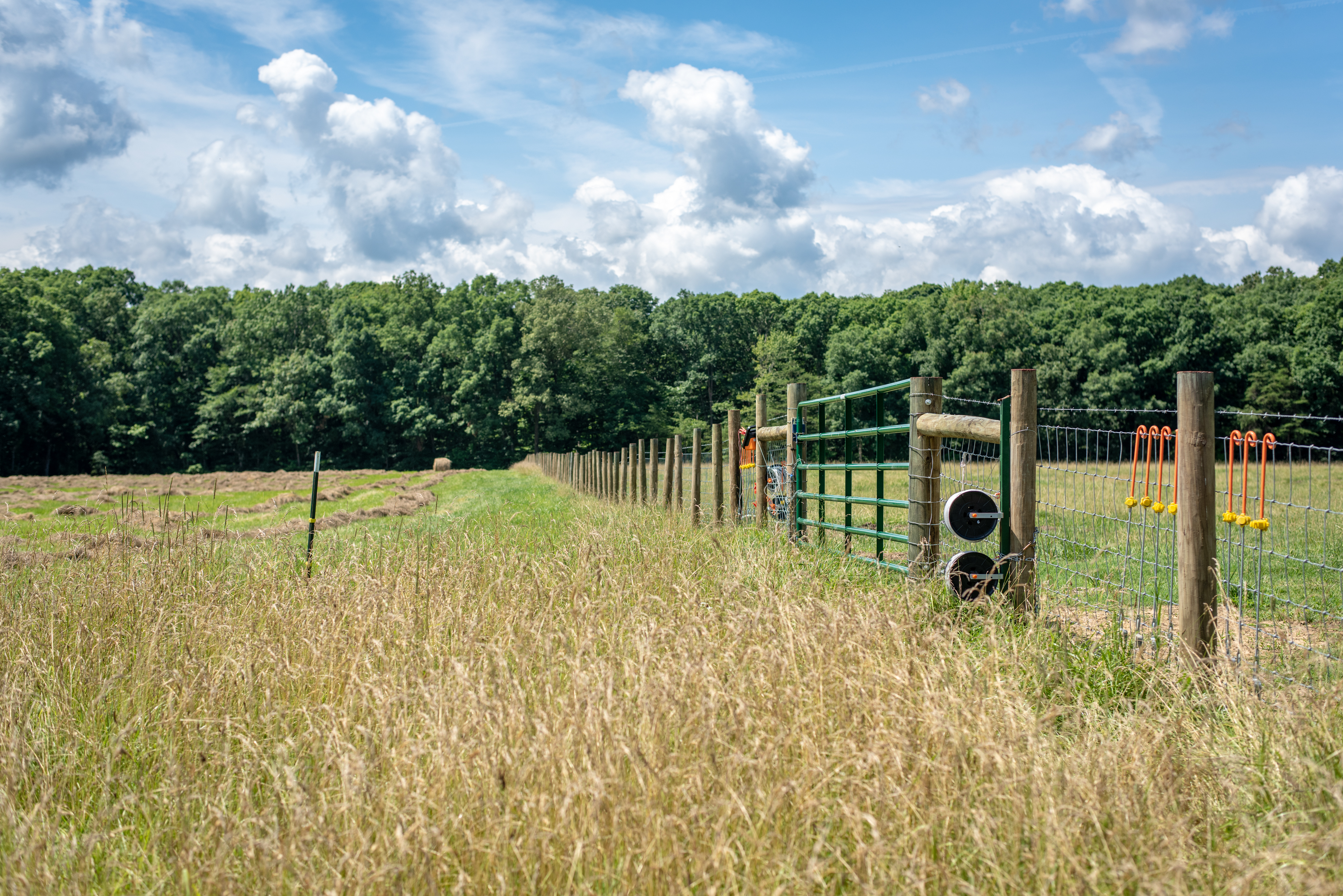 THE SOUTHERN MARYLAND AGRICULTURAL EQUITY INCENTIVE MATCHING FUND
Financing program offered in conjunction with MARBIDCO, helps qualified farmers meet certain down-payment (equity) requirements, in order to help improve the credit quality of their applications.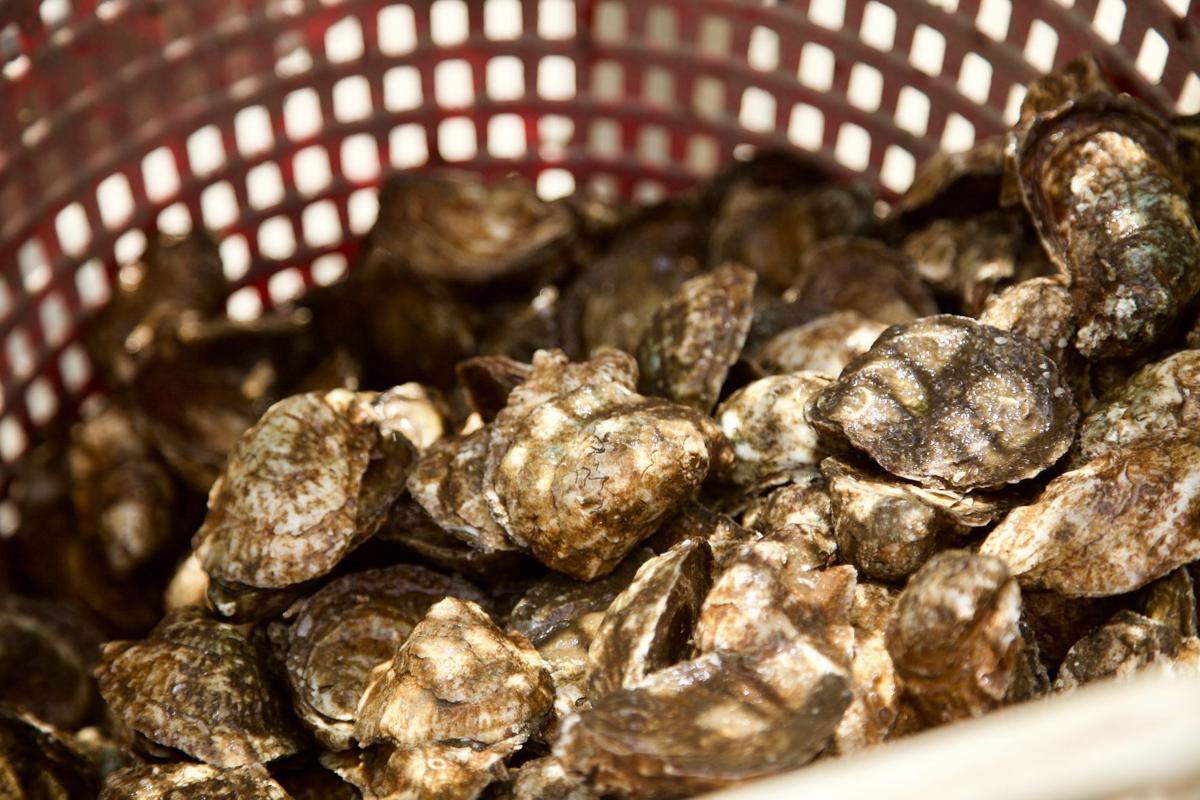 THE SOUTHERN MARYLAND REVOLVING LOAN FUND FOR AGRICULTURAL & SHELLFISH AQUACULTURE PRODUCERS
Loan program designed exclusively for Southern Maryland applicants to assist with purchases and upgrades. Loans available from $10,000 – $20,000.
Special Pandemic Mini Grant Awards – Summer 2020
Special Pandemic Round 7 Mini Grant Awards – Summer 2020
Due to the pandemic virus COVID-19, affecting all aspects of life, and certain agriculture/farm businesses severely, the SMADC board committed to a round of the Southern Maryland Farmer Mini-Grants specifically for pandemic relief in Spring 2020.
The mini-grant round was designed to support established farms that have been financially adversely affected by the onset of the pandemic and are at risk for being unable to pay bills and maintain an adequate standard of living and care for their farm operations, and/or those who have financial needs concerning pivoting their business models to effectively serve their customers safely and to implement state-recommended COVID-19 safety protocols and social distancing guidelines.
Applicants could apply for grant funds for equipment that help farm businesses transition to an online or alternative sales strategy and other projects that maintain or expand sales during the COVID-19 pandemic, including on-farm upgrades to meet state COVID-19 standards for safety and social distancing.
Congratulations to the recipients of our special pandemic mini-grant – the seventh round of funding through the SMADC Farmer Mini-Grant:
804 Cattle Company ($2,000) – In funds freezers and insulated to go bags in Prince George's County
Fairfield Farm ($2,000) – In funds for cold storage expansion in St. Mary's County
Harmony Farms ($2,000) – In funds for a squeeze chute in St. Mary's County
Holiday Memories Farm LLC ($1,500) – In funds for cold storage expansion in Anne Arundel County
Holly Hill Ranch ($995) – In funds for an upgrade in an egg incubator and hatcher combo and perimeter fencing in Prince George's County
Hollywood Farm ($2,000) – In funds for an online store and livestock expansion in Anne Arundel County
Jacob Bowen ($1,000) – In funds for young meat goat expansion in Calvert County
Just Holden ($2,000) – In funds for breeding stock expansion in St. Mary's County
Linden Farm ($1,560) – In funds for equine pasture maintenance in Charles County
Prosperity Acres ($2,000) – In funds for cold storage in Calvert County
Russell Farms ($2,000) – In funds for farm store equipment in St. Mary's County
Serenity Farm ($1,680) – In funds for petting zoo animal/livestock upkeep and maintenance in Charles County
Thomas Family Farm ($2,000) – In funds for seasonal grain farming in St. Mary's County
Trossbach Produce ($1,490) – In funds for online store in St. Mary's County
Round 6 Mini Grant Awards – Winter 2020
Round 6 Mini Grant Awards – Winter 2020
Congratulations to the recipients of the sixth round of funding through the SMADC Farmer Mini-Grant:
Deale Farm ($2,000) – In matching funds for a greenhouse in Anne Arundel County
Dicot Farm ($2,000) – In matching funds for deer fence expansion in Charles County
Double Tree Farm ($2,000) – In matching funds for additional barn in Charles County
Hidden Lake Christmas Tree Farm ($2,000) – In matching funds for stump removal for new tree planting in Calvert County
Red Tree Farmstead ($1,325) – In matching funds for formation of a cut flower cooperative in Charles County
Rolling Stone Farm ($1,295) – In matching funds for cattle pasture establishment in St. Mary's County
South Hatton ($2,000) – In matching funds for fencing for rotation grazing in Charles County
Suttler Post Farm Clydesdales ($2,000) – In matching funds for retail expansion in St. Mary's County
Sweet Love Flower Farm ($550) – In matching funds for hydrangea grove for cut flower operation in Prince George's County
Turtle Rock Farm ($2,000) – In matching funds for farm fencing in St. Mary's County
Tyverne Creek Farm ($2,000) – In matching funds for a squeeze chute in Calvert County
Ugly Duckling Farmstead ($1,145) – In matching funds for a paper pot planting system in Charles County
Willowmere Farm ($2,000) – In matching funds for orchard establishment in Charles County
Round 5 Mini Grant Awards – Fall 2019
Round 5 Mini Grant Awards – Fall 2019
Congratulations to the recipients of the fifth round of funding through the SMADC Farmer Mini-Grant:
5th Street Farm ($2,000) – In matching funds for livestock shelters in Charles County
Ancient Oaks Farm ($2,000) – In matching funds for vineyard planting in Prince George's County
BoonDoggie Farm ($2,000) – In matching funds for expansion of farm value added products in Charles County
Chesapeake's Bounty ($2,000) – In matching funds in in laying hens and pastured goats in Calvert County
Dahlstrom Farm ($2,000) – In matching funds for hay storage in St. Mary's County
Destiny Acres ($1,000) – In matching funds for purchase of feeder calves in Charles County
Floating Lotus Farm ($1,000) – In matching funds for a potato digger in Anne Arundel County
Food Love Farm ($1,380) – In matching funds for high tunnels for season extension in in Charles County
Glory Fields ($1,650) – In matching funds for walk-in cooler and retail expansion in Prince George's County
Hannah Knoll Farm ($1,300) – In matching funds for heritage turkey structure in Charles County
March Meadows ($1,000) – In matching funds for goat shelters and rotational grazing in St. Mary's County
MIB Farm ($1,900) – In matching funds for a buck goat pen in Calvert County
One Tree Orchard ($1,800) – In matching funds for high tunnel for Aronia Berry Bush expansion in St. Mary's County
Palmer Farm ($2,000) – In matching funds for a wagon and sprayer in Prince George's County
Tobacco Barn Distillery ($900) – In matching funds for marketing of tasting room in St. Mary's County
Windy Willow Farm ($2,000) – In matching funds for pasture fencing expansion in in Calvert County
Round 4 Mini Grant Awards - Winter 2019
Round 4 Mini Grant Awards – Winter 2019
Congratulations to the recipients of the fourth round of funding through the SMADC Farmer Mini Grant:
Bowling Zekiah Farm ($1,000) – In matching funds for feeding area for livestock in Charles County
Friday's Creek Winery ($1,470) – In matching funds for vineyard expansion in Calvert County
Indiantown Farm ($1,000) – In matching funds in farm pasture fencing in St. Mary's County
Jacob Bowen ($635) – In matching funds for meat goat embryo breeding project in Calvert County
Jadon Hand ($140) – In matching funds for a livestock scale in Calvert County
Harmony Farms ($1,000) – In matching funds for pasture expansion in St. Mary's County
HopScratch Farm & Brewery ($2,000) – Hop Rhizomes & Pols – Starting Hopyard in Anne Arundel County
Legacy Farm ($1,860) – In matching funds in rotational grazing/pasture expansion in Calvert County
Milling Farm ($1,000) – In matching funds for pasture fencing in Calvert County
MKONO Farm ($1,000) – In matching funds for perimeter fencing in Calvert County
New Roots Farm ($1,000) – In matching funds for retail expansion in Anne Arundel County
Prosperity Acres ($1,800) – In matching funds for raw milk milking and safety testing in Calvert County
Russell Farms ($2,000) – In matching funds for expansion into value added in St. Mary's County
Steptoe Organic Farm ($850) – In matching funds for fencing in Prince George's County
Suttlers Post Farm ($1,620) – In matching funds for expansion into meats in St. Mary's County
Taney Place Farm ($1,000) – In matching funds for value added expansion in dog treats from meat in Calvert County
Tennyson & Sons ($1,000) – In matching funds for livestock expansion in St. Mary's County
Tobacco Coast Vineyards ($2,000) – In matching funds for vineyard expansion in Anne Arundel County
Xella Winery & Vineyard ($1,500) – In matching funds for vineyard expansion in St. Mary's County
Round 3 Mini Grant Awards - Fall 2018
Round 3 Mini Grant Awards – Fall 2018
Cabin Creek Heritage Farm ($2,000) – In matching funds for farm store expansion in Prince George's County
Farrell Seafood ($2,000) – In matching funds for refrigerated and freezing cases for farm store in St. Mary's County
Fox Run Farm ($2,000) – In matching funds for livestock buildings in Charles County
Hole in the Woods Farm ($500) – In matching funds for a freezer display case in St. Mary's County
Holly Grove Farm ($2,000) – In matching funds for goat fence expansion in Prince George's County
Holly Hill Ranch ($1,635) – In matching funds for sheep and turkey fencing and pens in Prince George's County
Hollywood Farm ($2,000) – In matching funds for lambing sheds in Anne Arundel County
James Richards ($2,000) – In matching funds for fencing and irrigation in Prince George's County
Langton Green Community Farm ($1,075) – In matching funds for blueberry plants in Anne Arundel County
Newport Valley Farm ($2,000) – In matching funds for pasture fencing in Charles County
On the Hill Farm ($410) – In matching funds for pasture fencing in Anne Arundel County
Rock Spring Hall ($625) – In matching funds to purchase a Jang Seeder in Calvert County
Stallworth-McKee Farms ($1,700) – In matching funds for livestock fencing and water supply system in Prince George's County
Townshend Vogt Farm ($900) – In matching funds for marketing and brand awareness in Prince George's County
Truman Vineyards ($2,000) – In matching funds for vineyard expansion in Prince George's County
Round 2 Mini Grant Awards - Winter 2018
Round 2 Mini Grant Awards – Winter 2018
Anderson's Farm ($1,660) – Heritage Sheep Fencing & Egg Production in St. Mary's County
Jacob Bowen ($200) – Livestock Scale in Calvert County
Dicot Farm ($2,000) – Scaling Up Salad Greens Productions in Charles County
Fields of Valor Farm ($940) – Hoop House in Prince George's County
Floating Lotus Farmstand ($1,575) – Season Extension with Hoop Houses in Anne Arundel County
David Wood of Forrest Hall Farm ($1,000) Addition of Hoop House in St. Mary's County
Kayla Griffith of Griffith Family Produce ($250) – Family Produce Revitalization: Marketing in Anne Arundel County
Hereonthere Farm ($715) – Deer Exclusion Fencing in Prince George's County
Honey Cove Farm ($2,000) – Cattle AI Equipment in Calvert County
Horsmon Farm ($2,000) – Hay Accumagrapple Project in Calvert County
Loblolly Farm ($1,000) – Transplant Nursery in Charles County
Matthew Mudd ($2,000) – Livestock Fencing and Waterline in Charles County
Pale Blue Dot Farm ($2,000) – Enhanced Food Safety and Product Marketability Through Installation of a Farm Cooler in Prince George's County
Tobacco Barn Distillery ($1,000) – Whiskey Mash Dewatering System in St. Mary's County
Round 1 Mini Grant Awards - Fall 2017
Round 1 Mini Grant Awards – Fall 2017
804 Cattle Company ($2,000) — Cattle Corrals in Prince George's County
Bowling Farm ($1,875) — Livestock Fencing in Charles County
Heart Barn Farms ($2,000) — Perimeter Fence in Anne Arundel County
HOLIDAY MEMORIES FARM, LLC ($2,000) — Pick Your Own Blueberries in Anne Arundel County
Indian Summers Farm ($2,000) — Perimeter Fence in Charles County
March Meadows ($2,000) — Goat Fencing in St. Mary's County
OWL'S NEST FARM ($1,600) — Rainwater Catchment System in Prince George's County for winter high tunnel production
Terra Alta Farm ($2,000) — Cattle establishment in St. Mary's County
Trossbach Produce ($2,000) — High Tunnel Greenhouse in St. Mary's County for vegetable production
Wyoming Farm ($2,000) — Orchard Establishment in Prince George's County