SMADC Speaker Series
SMADC is frequently approached by clubs, organizations and groups for information about individual programs, SMADC's overall efforts or specific topics such as land preservation or marketing agricultural resources. To address this, SMADC has created a flexible presentation that can be adapted to the needs of various groups. A staff member, usually the executive director, meets with groups like these dozens of times throughout the year and speaks directly to these audiences.
Read more about our staff and their topic focuses below.
Find Out More
If you or your group, organization, business or agency are interested in scheduling a presentation, e-mail info@smadc.com.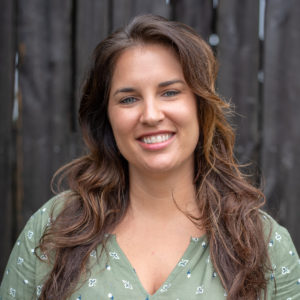 Shelby Watson-Hampton
Director
Shelby is a 2007 graduate of the University of Maryland's College of Agriculture and Natural Resources and a 2015 Graduate Fellow of the LEAD Maryland Class VIII.  She is a member of many associations and committees within the agricultural community, and frequently speaks to and for groups such as The Mid-Atlantic Women in Agriculture, The Maryland Farm Bureau, CommonGround, Young Farmers, and others. Shelby freelances for several agricultural publications, including the Delmarva Farmer, Lancaster Farming, and American Agriculturist.
She was recently appointed to the American Farm Bureau Federation Young Farmers & Ranchers National Committee where she will serve a two-year term between March 2019 – March 2021. 
Topics
SMADC Programs
Young Farmers
Careers in Agriculture
Agricultural Communications
Women in Agriculture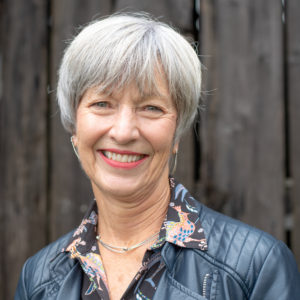 Susan McQuilkin
Marketing Executive
Educated in the United Kingdom and Europe, Susan holds a diploma in textile design from the Universitat Angewandte Kunst, in Vienna. Before moving to the USA in 1985, she worked as fashion coordinator for several well-known British fashion houses and as product research and development specialist for Liberty of London Prints, and Women's Wear Marketing Executive for the International Wool Secretariat (IWS).
Susan has been a part of SMADC since 2004, focusing her efforts on marketing and promotion, as well as assisting farms with regulatory and food safety issues affecting value-added production.
Topics
Food Safety
Acidified and Value-Added Foods
Permits and Regulations for On-Farm Production
Agricultural Marketing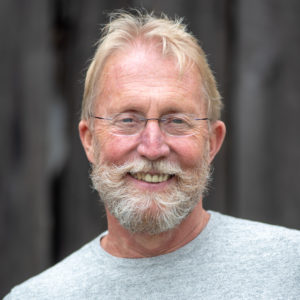 Craig Sewell
Marketing and Livestock Program Manager
Craig joined SMADC in January 2018 as the new Livestock and Marketing Specialist for Southern Maryland Meats, a marketing program created to support the region's livestock producers. He is the former owner of A Cooks Café, which for 15 years has been at the forefront of the 'Buy Local' movement in Annapolis as one of the first restaurants in the area to source locally raised products and develop a conduit for customers to buy local produce and meats through the restaurant's CSA and Market Basket program.
A graduate of Harvard University with a BA in economics, his professional career has focused on his passion for local agriculture and the sustainability of local business. He served as founding president of the Annapolis Sustainable Business Alliance (a group of independent, local businesses with a mission to supporting locally owned businesses) and as Executive Director of both the National Trade and National Utility Locating Contractors Associations and is a Master Gardener.
Topics
USDA Compliance and Certification
Finer Meat Processing
On-Farm Processing
Value-Added Foods
Supply Chain and Demand
Agricultural Marketing

Heather Hulsey
Maryland Market Money Program & Grants Manager
Heather spent many years in the business world in sales, marketing, and administration prior to pursuing a career change into food after being an avid cook all her life. She spent years as a chef, graduating from Baltimore International College with a double major in professional cooking and baking. She left kitchen life to connect her passion for local food and business experience as Director of Marketing for Richardson Farms, then as the Baltimore Market Manager for online natural grocer Relay Foods, then managing Baltimore's only food hub as Executive Director of Chesapeake Farm to Table helping small-scale, sustainable farmers connect with customers in Baltimore. She holds a Certificate in Food Hub Management from The University of Vermont.
After spending years in the food world, Heather connected her passion for local food and local farms to her personal mission for food access and food justice at Maryland Farmers Market Association running the Maryland Market Money program, a program recently acquired by SMADC and MARBIDCO.
Topics
Food Access
Food Hub Management
Farmers' Markets
Agricultural Marketing & Sales
Federal Nutrition Benefits & Incentive Programs
Food Safety

Rachel Norris-Achterberg
Department & Special Projects Coordinator
Born in Leonardtown in St. Mary's County, Rachel Norris attended Elmira College ( Elmira, New York) where she graduated with a B.S. in business management and economics and later attended DePaul University (Chicago, IL) where she earned an M.P.S. Public Service Management. Rachel loves working for SMADC and on the Maryland Market Money program because it allows her to connect directly with people in agriculture and to impact her community on a personal level. Rachel and her husband recently purchased a five-acre farmette in Lusby, where they grow a variety of produce, raise chickens, keep bees, and are hoping to turn their honey into mead. Rachel's long term goal is to teach adult education classes at a local college focusing on business and agriculture.
Topics
Farmers' Markets
Agricultural Marketing & Sales
Federal Nutrition Benefits & Incentive Programs

Cristina Berthelot
Maryland Market Money External Relations & Development Coordinator
Cristina Berthelot was raised in the heart of Sportsman's Paradise amongst a family of fishers and tobacco farmers in Southern Louisiana. As a first generation college graduate, Cristina's childhood days spent in a flat boat evolved into a B.G.S. concentrating in environmental sociology, minoring in biology from Southeastern Louisiana University. While at SELU, their studies reached to areas of food inequity, sustainable agriculture, and regional food systems. Since then, Cristina has focused on food justice through farmers markets, promoting the importance of fresh local foods, sustainable farming practices, and food sovereignty. From one port city to another, Cristina is excited to join the SMADC team and work with the Maryland Market Money program. Cristina enjoys cooking, cinematography, and getting her hands in the dirt.
Topics
Food Justice
Sustainable Agriculture
Farmers' Markets
Regional Food Systems
Federal Nutrition Benefits & Incentive Programs