Donate Now:
Help Us Build a Vibrant Local Food Community
SMADC is a 501(c)3 nonprofit organization that receives funding from the state of Maryland, but the 2020 statewide budget resulted in a 25% reduction in SMADC's overall budget. We are making up the difference with public and private grants, fundraisers, and individual donations from people like you. Pledge your support for local farms and the future of agriculture in Southern Maryland and beyond.
Supporting farms and the future of agriculture
SMADC is the go-to resource in Southern Maryland and beyond for farmers and producers who want to increase their potential and for consumers who want to connect with local farms and food.
We are committed to expanding and promoting a viable and profitable agricultural farming community.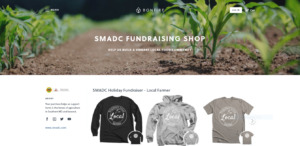 New in the shop – masks! A portion of every purchase will go directly towards our fundraising campaign.
October is Maryland Horse Month
Governor Larry Hogan proclaimed October as Maryland Horse Month, recognizing the abundant historic, recreational, therapeutic, and economic contributions made by the state's horse industry. Equine are an important aspect of Southern Maryland's agricultural heritage and there are numerous barns, trails and facilities throughout the region.
Did You Know? Maryland leads the nation in the number of horses per square mile, according to the American Horse Council. Explore Southern Maryland's horse industry with our digital Horse Extra Guide.
"With more horses per square mile than any other state, the equine community is a critical part of our state's heritage and economy. I encourage all Marylanders to join in celebrating Maryland Horse Month." – Governor Larry Hogan
What's New at SMADC
Get the latest news and updates from the Southern Maryland Agricultural Development Commission. Subscribe to our weekly newsletter and get alerts about upcoming events and special announcements.
You can also connect with SMADC on social media:
Facebook: @smadc.md
Instagram @southern_maryland_ag
Twitter: @smadc
Youtube: @southern_maryland_ag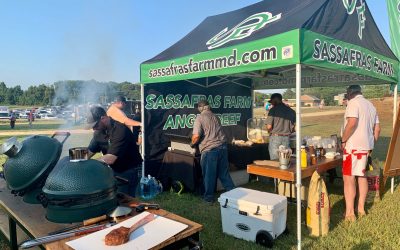 The 3rd Annual Buy Local Challenge (BLC) Celebration was held on Monday, July 29th at Spider Hall...
read more
Follow us on Instagram @southern_maryland_ag