Supporting farms and the future of agriculture
SMADC is the go-to resource in Southern Maryland and beyond for farmers and producers who want to increase their potential and for consumers who want to connect with local farms and food.
We are committed to expanding and promoting a viable and profitable agricultural farming community.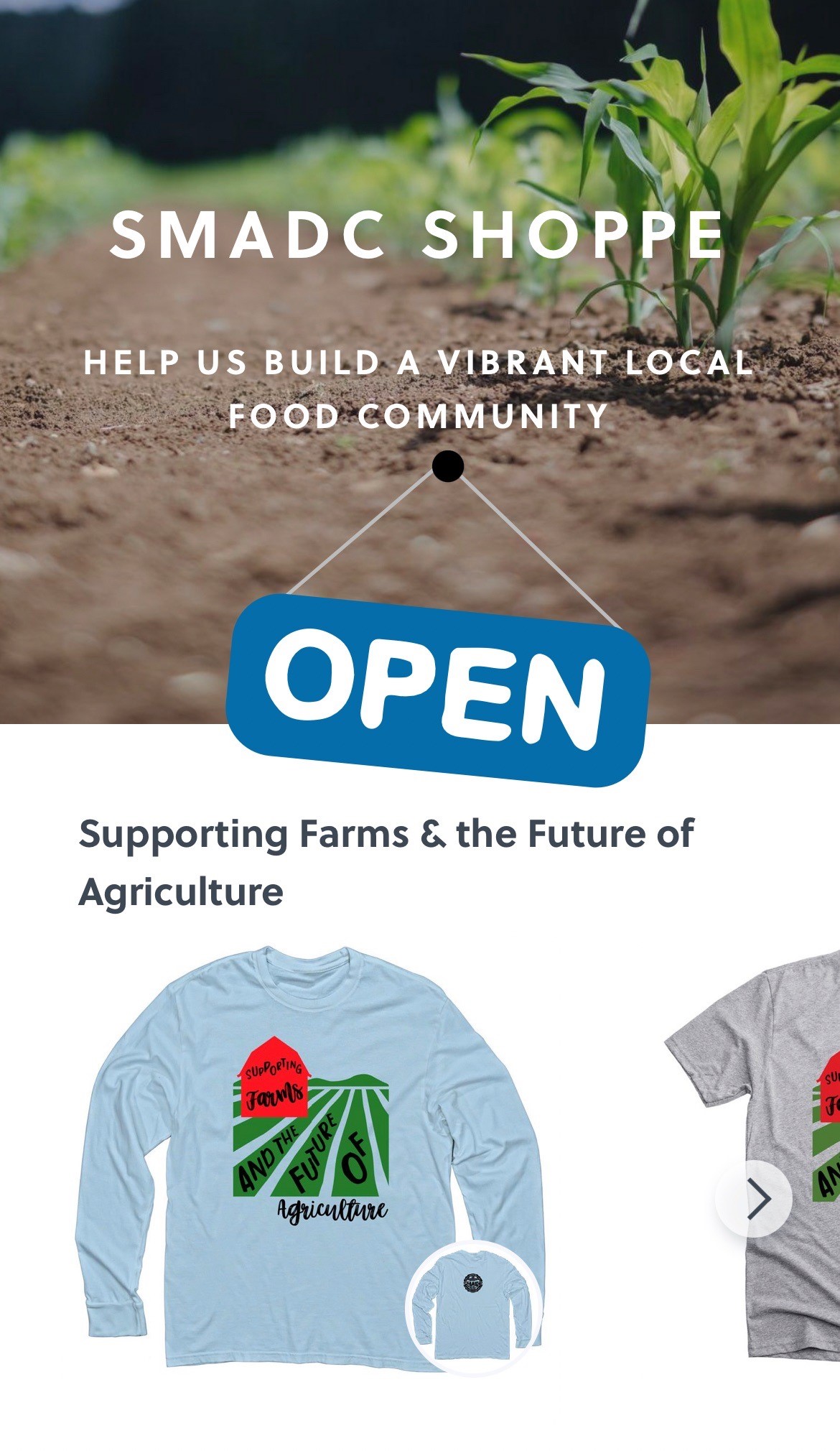 SMADC  SHOPPE
Your purchase helps us support farms & the future of agriculture in Southern MD and beyond.
Buy Local Guide 2023 Available Now!
The So.MD Buy Local Guide is now available, refreshed for 2022 with new listings for area farmers, farmers markets, farm stands and stores, and community supported agriculture (CSA).
Search the interactive guide by county to locate farm markets in your area and find 'need to know' market details – season openings and business hours, location maps, market websites and social media links, plus information on online orders and payment options.
What's New at SMADC
Get the latest news and updates from the Southern Maryland Agricultural Development Commission. Subscribe to our weekly newsletter and get alerts about upcoming events and special announcements.
You can also connect with SMADC on social media:
Facebook: @smadc.md
Instagram @southern_maryland_ag
Youtube: @southern_maryland_ag