Tomorrow's Harvest >> Cathy Tipper
Cathy Tipper: 'I've had a lot of mentors'
When she's not growing farmers with a training program, Cathy Tipper is getting her own lessons on farming
Story by Whitney Pipkin, Photos by Conni Leigh James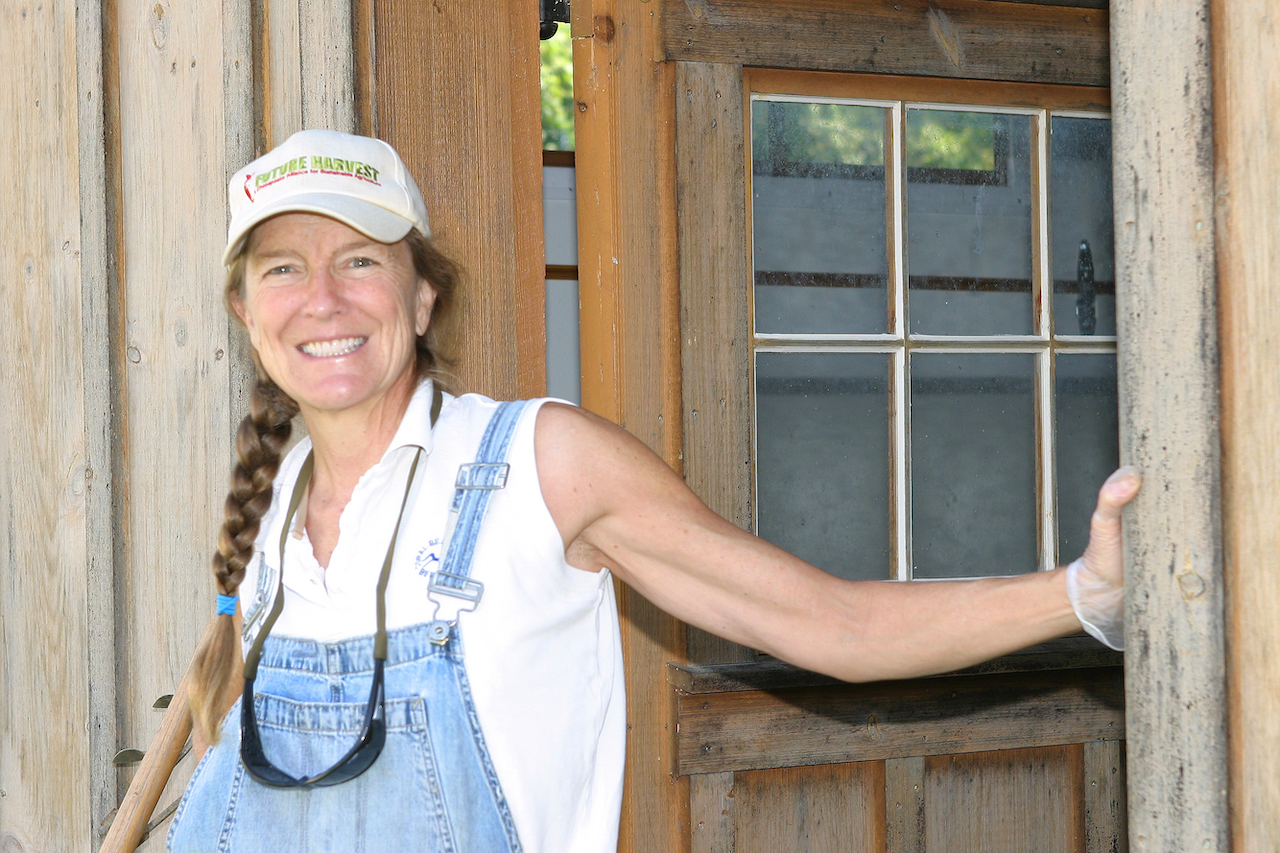 Sporting overalls, farm boots and a braid, Cathy Tipper rinses a cluster of bright-green sorrel just picked from the field on a morning in early August.
"I'm so excited about this sorrel," she says of the lettuce that is prized by restaurants and CSA customers of the Baltimore County farm. "It's lemony and spicy and so good."
Walking past neat vegetable rows sprouting lettuces, kale, carrots, beets and squash "growing out of my ears" at her Roberts Roost Farm in Monkton, Md., Tipper can't help but point out another favorite.
"Did you see the beans?" she asks, leaning over to point out a lanky purple string-of-a-bean hanging down from the trellis. "I've got three pounds of these Chinese beans in my fridge. They're really fun."
If her childlike enthusiasm about new vegetable varieties didn't give her away, Tipper might have fooled visitors into thinking she's been farming for longer than three years. The same could be said for her well-manicured, one-plus acre.
That's thanks in part to all the training Tipper's been around — whether she was dispensing it as the director of a farmer training program or receiving it as a greenhorn farmer in her own right.
"I've had a lot of mentors," says Tipper, 56, "The more you get help, the fewer mistakes you make."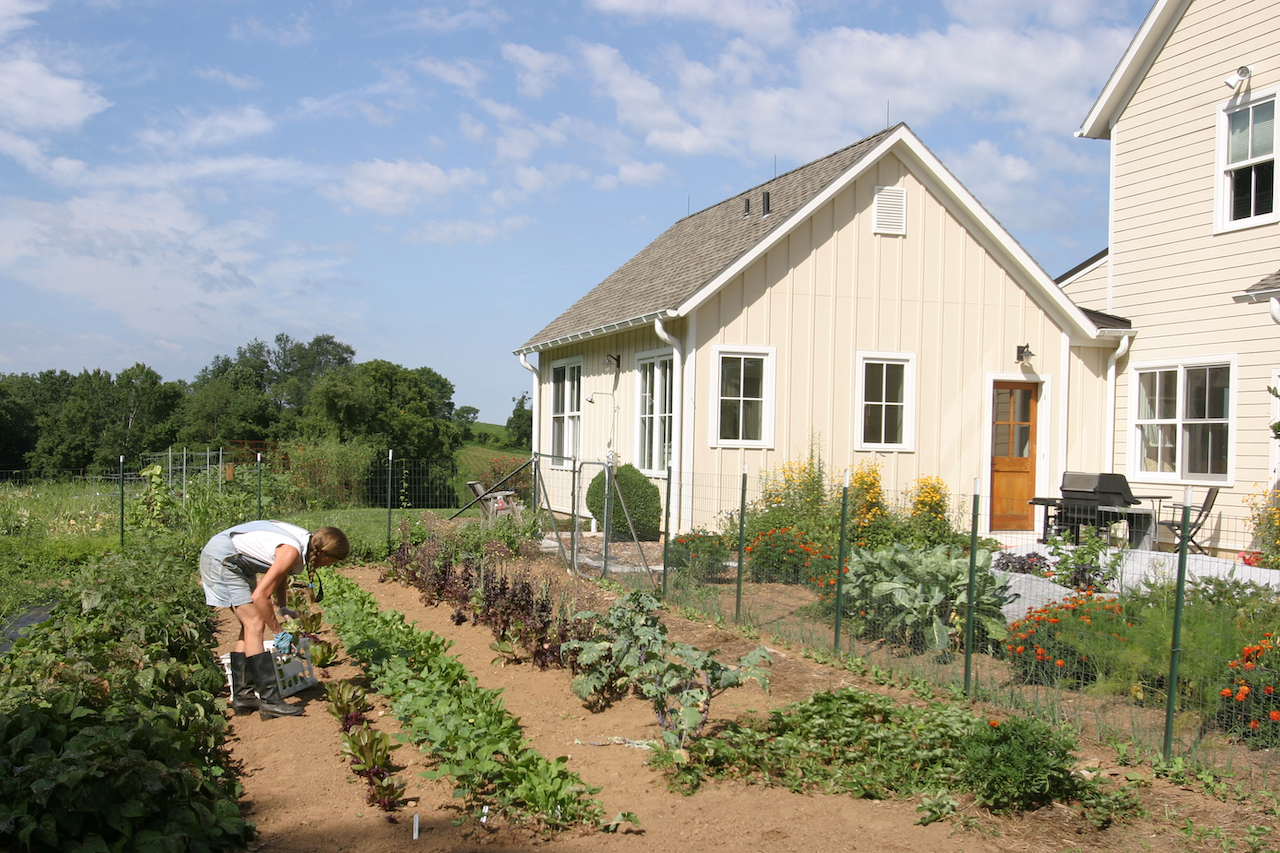 Tipper is no stranger to mentoring programs, especially those of the farmer-to-farmer variety.
After harvesting most mornings, Tipper ducks inside (or into an office in nearby Huntsville) to spend the heat of the day checking in with other farmers. She works 20 hours a week as director of an intensive Beginning Farmer Training Program for Future Harvest – A Chesapeake Alliance for Sustainable Agriculture (CASA) that's she helped start eight years ago, before she decided to hit the field herself. The program lets new farmers learn at the elbows from those more established one day a week for a year as they attend classes and get their own farms off the ground.
"That's what I feel like I could really use. If I could only be a trainee in the program, then maybe I would learn enough."
Despite her insatiable appetite for training, Tipper says she can't afford to be away from her own farm any more than she already is. What she really needed — and believes all farmers need — was a mentor.
She already knew Lisa Duff, a graduate-turned-trainer of the Future Harvest program whose Oak Spring Farm is located just 20 minutes away. After Duff became her mentor through the Maryland FarmLINK Mentor Match Program last year, Tipper had an excuse to call her should questions arise or plantings go awry.
"There's just so much to learn in farming. It's never ending," Tipper says.
Tipper has lived on her 20-acre property for a dozen years and, a few years ago, after committing to farming, buckled down to replace its "rundown" farmhouse with a sleek, energy efficient one. The property now features solar panels that provide its energy in the summer thanks to her partner, Dick Mansberger, an electrician by trade, an old smokehouse and an Amish-built barn that stores her tractor and other small equipment.
"I've been living on farmland for almost 35 years," says Tipper, who's also raised two sons, ages 21 and 23. "But I've only been farming professionally — well, I wouldn't call it professionally, but selling to customers — for three years."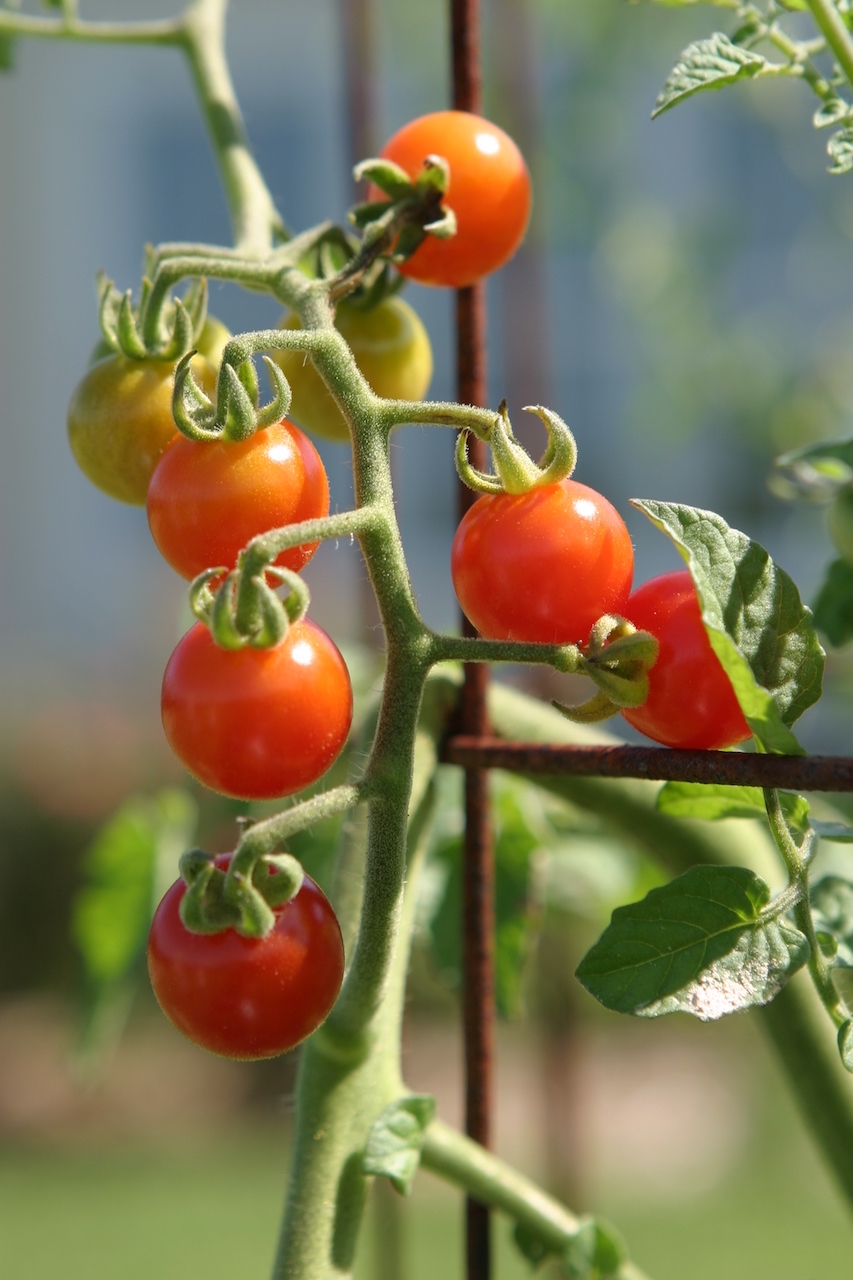 Making connections
Tipper has known Duff since before then and visited her farm, just over 15 miles up the road, several times. Since they are members of the same farming community, she also runs into Duff at area farmers markets and talks to her regularly for the training program.
Unlike many of the young and beginning farmers Tipper has seen cycle through her program, she is quick to note that she was "lucky" to start her farm venture with land in hand, scaling back once full-time work to focus more of her time on farming as she grows the operation.
Even with the land, Tipper says it has been hard to cover the cost of farm expenses with funds from produce sales. The tractor in the barn, which doesn't have a tiller — "we use a push tiller" — cost her $20,000. More equipment would grow the business more quickly, but Tipper would like to keep costs low for now.
"I'm not profitable when you include the capital expenses," she said. "Maybe eventually we could be."
This year, Tipper says, the farm business will probably cover its own expenses, which included some additional food packaging necessary to sell produce to restaurants.
Along with 10 CSA members, Tipper sells her produce to more than a dozen restaurants, such as Baltimore's Woodberry Kitchen, through a network called Chesapeake Farm to Table.
Even with access to land and markets to sell her produce, Tipper says there's plenty to learn in between. For starters, the land doesn't come with a manual about how to manage it — or how to use it to grow food.
Growing as a farmer
Tipper's also in the process of growing the farm, transitioning about eight acres leading up to the house that used to grow conventional corn and soybean into organic soils that, with the proper paperwork, she could have certified. She currently uses cover crops, natural additives and rotational plantings to boost her soils and is trying to wrap her head around the process for becoming certified organic.
"It's so much recordkeeping for 150 varieties of vegetables. I don't know how people do it," she says.
If anyone knows where to find the answer to that question, it's Tipper, who is steeped in the small farming community and not afraid to ask others for help.
Based on advice from her mentor, Tipper's been using a calendar to journal what's in season on the farm, a practice that could be the foundation for better recordkeeping. She's been experimenting with ways to extend the season for her CSA by freezing fruit, dehydrating rutabagas and sun-drying tomatoes.
"I figure I farm for twenty different reasons," Tipper says while packing produce into clamshells for market.
Being a better adviser to the beginning farmers in her program is one of them.
"And then," she says, "I figure I should practice what I preach."
More from Tomorrow's Harvest: New Farmer Stories
Follow us on Instagram @southern_maryland_ag[instagram-feed imagepadding=12]