Tomorrow's Harvest >> Henry Jochem
Henry Jochem: Hitting the ground growing
Upper Marlboro couple makes the most of last-minute farmland find
Story by Whitney Pipkin, Photos by Conni Leigh James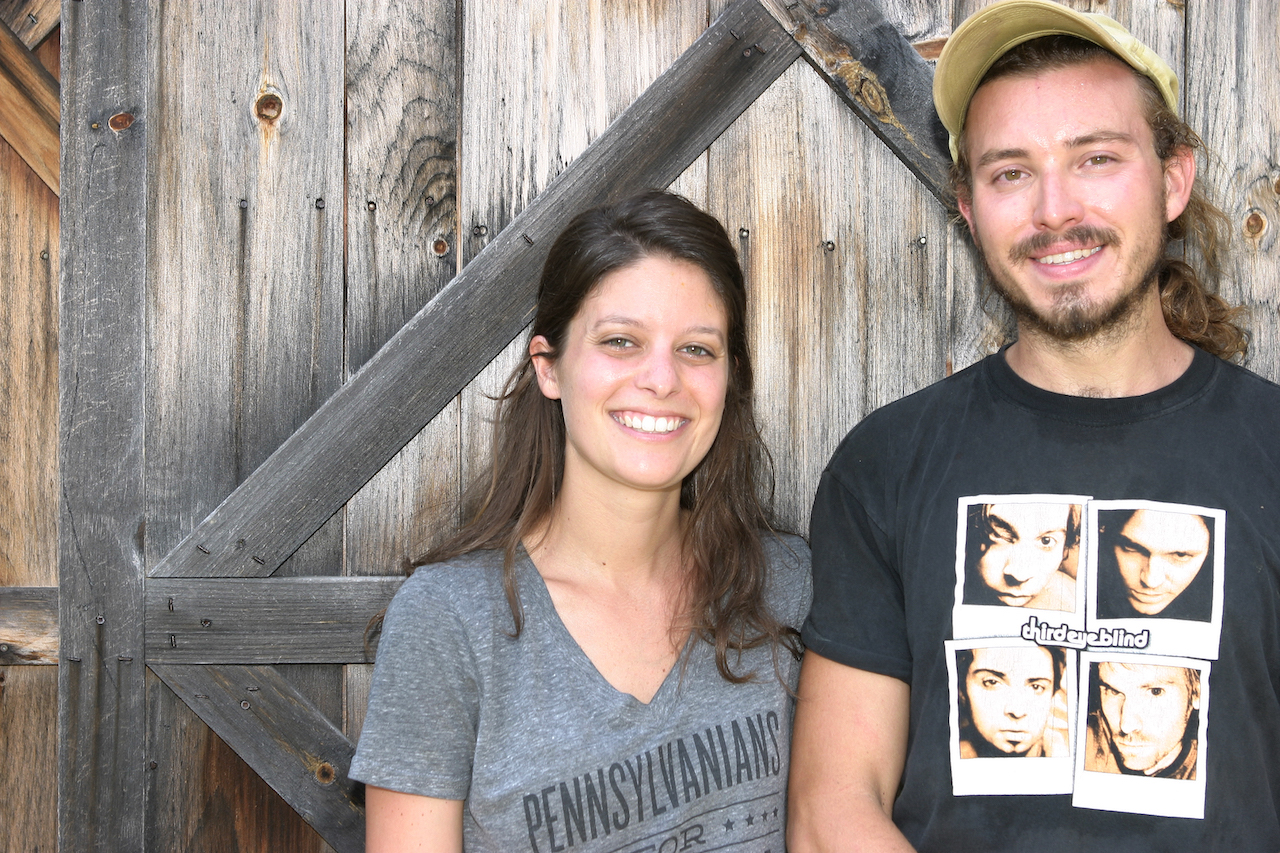 On a searing August afternoon, garlic hangs to dry from the rafters of a barn loft and cherry tomatoes dehydrate in the sun at Primaterra Farm in Brandywine, Md. Inside the house's small kitchen, extra tomatoes are becoming sauce on the stove and herbs hanging from twine are drying into a midsummer garland.
Outside, almost every part of the ¾-acre plot under cultivation is growing something, in spite of a soggy spring and too-dry summer with little to no irrigation at the farm. And, overall, there's little evidence that the farmers, Henry Jochem and Rose Monahan, both 25, didn't move to the Prince George's County property until March — or break ground on its previously fallow soils until April.
"Until the first week of April, I had my seedlings inside in a corner of the kitchen," Jochem says while recounting a snowy winter that delayed planting in the fields. "I was kind of just totally winging it."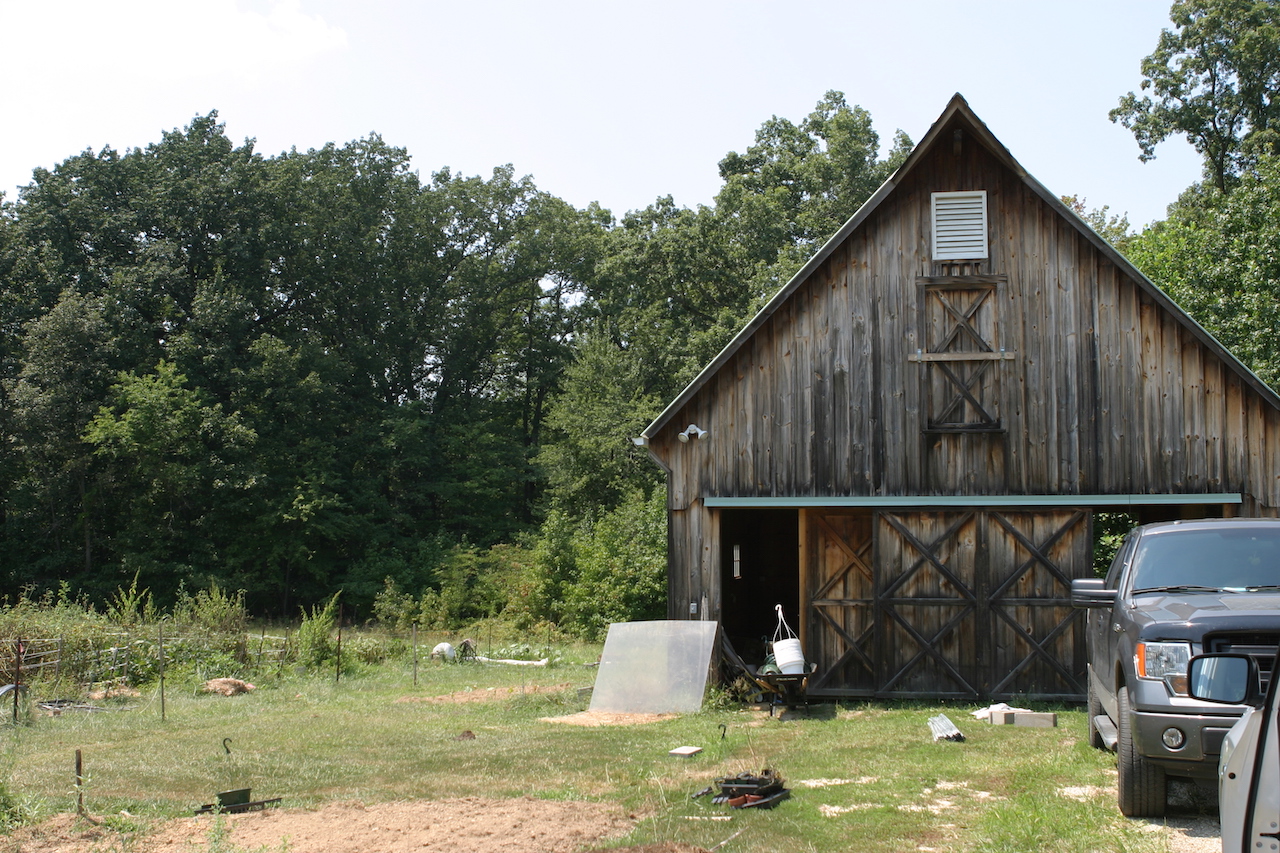 The pair had been looking for farmable properties in the D.C. metro area, where Monahan also was looking for day jobs after graduating from American University's law school, last year. In mid-December, they found a listing on Maryland FarmLINK for this two-acre plot with a house, a barn and an owner seeking someone who would lease and farm it "sustainably."
"As soon as we saw it (online), we were like 'OK, we're going there,'" says Jochem.
"Honestly, we didn't see anything else that would have worked."
"Honestly, we didn't see anything else that would have worked," adds Monahan, who is now farming around her first job in environmental law with a judge in Annapolis.
The two met in Germany, where Monahan was visiting a mutual friend and Jochem was studying abroad while getting his degree in German from Ohio's Denison University. Besides being in the same country at the same time, the pair had farming in common.
Monahan had grown up a few miles from her grandparents' farm south of Pittsburgh, Pa., where along with dairy cows and corn, her family grew about an acre of produce.
"Our hands were always in it," she says, looking the part in farm boots, cutoff shorts and a T-shirt.
Jochem came to farming not through family but by way of osmosis. During summer breaks from his college, he interned at farms in the rural areas near Granville, Ohio and "hasn't looked back" to that German degree, (which he now uses to pick up chicken feed from Amish farmers in St. Mary's County).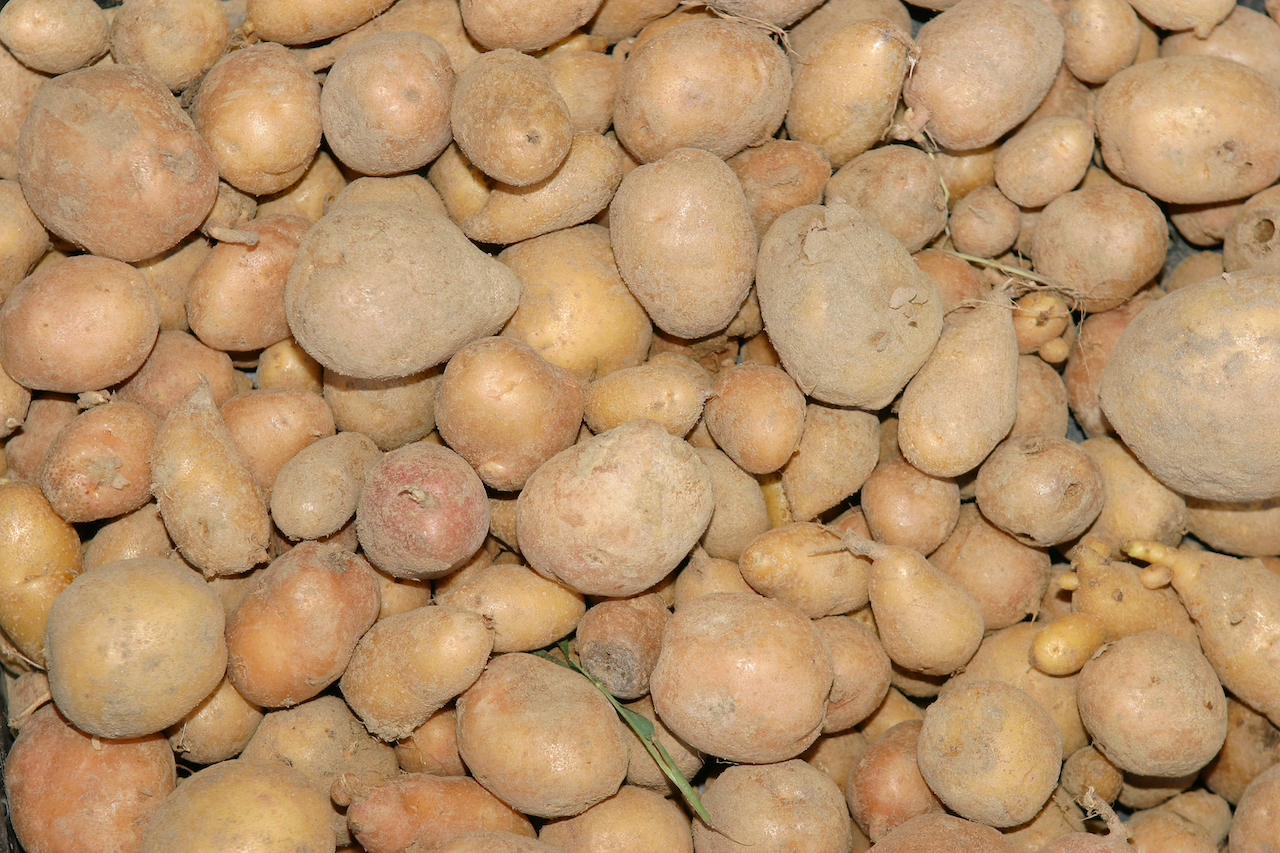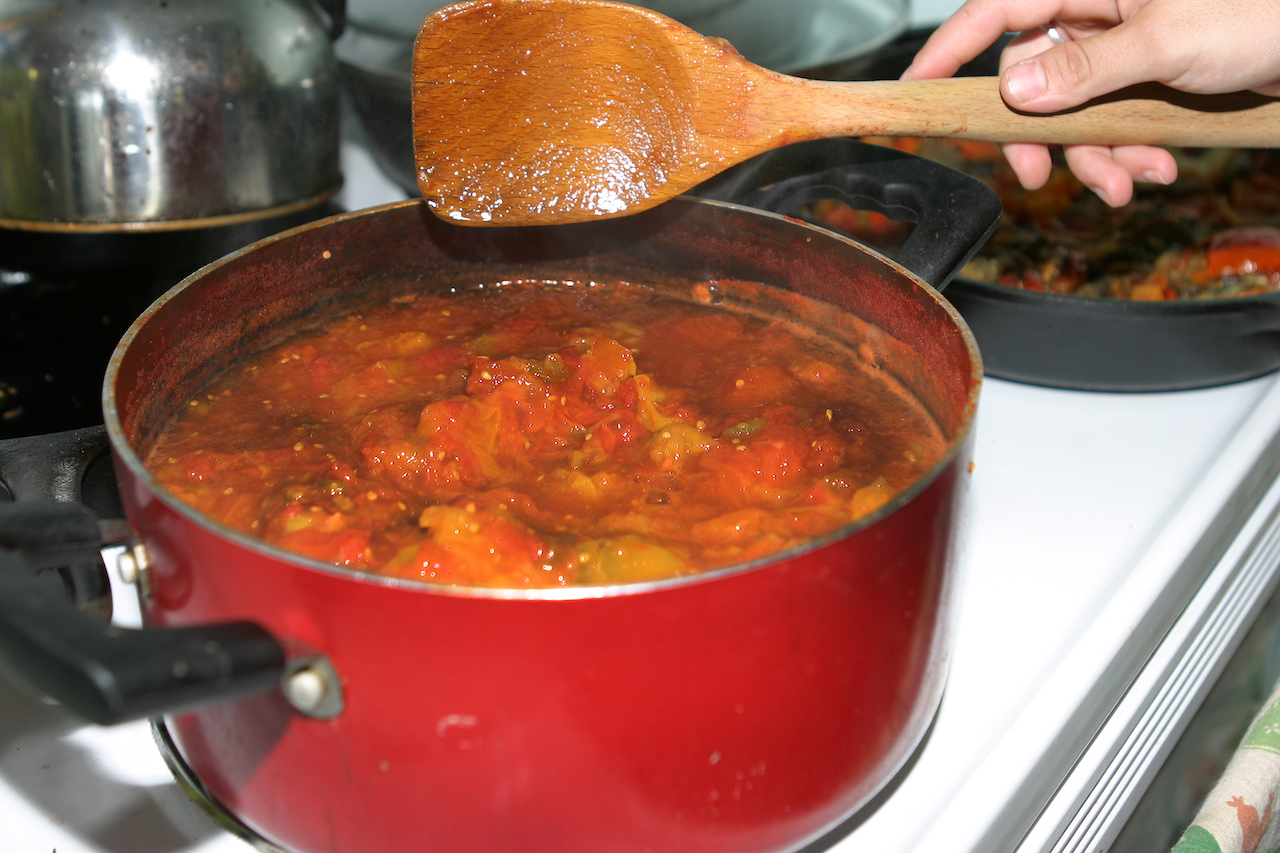 While Monahan was in law school, Jochem worked at a five-acre farm in Western Maryland, a 600-member CSA program in Pennsylvania and a 50-acre farm in Virginia's Spotsylvania County.
"I saw the best of both worlds," Jochem says of the farms of varying sizes. "I draw a lot from the farms where I've worked."
Sharing economy
Even with farms in the same region, Jochem has had to make new connections at each location. That's even truer now that the farm is his own. Often the answers to logistical questions — where to buy farm supplies, compost or seed — are found among other farmers.
Jochem had seen Scott Hertzberg of Jug Bay Market Garden at some of the local markets, but the Maryland FarmLINK Mentor Match Program laid the groundwork for a mutually beneficial relationship this year.
Jochem had been driving up to Pennsylvania for certain farm supplies until Hertzberg, who's been farming in Upper Marlboro for almost 15 years, told him about a produce supply store in nearby Mechanicsville. The two have since gone in together on a tote of composted poultry manure to add fertility to their soils and seed orders for the fall.
"We got along and had similar ideas" about farming, says Jochem, whose small farm can save money by sharing supplies with another. "It's been good to bounce ideas of each other, too."
Jochem used all the resources he could find this past year to quickly understand his new piece of land and hit the ground growing. Though the couple found the land in December, Jochem had only visited once before moving there in March.
Eager to get the farm business started, he planted garlic at the 30-acre farm that Monahan's parents inherited in Pennsylvania, driving back to harvest them late summer. Besides the ¾-acre plot of produce, Jochem and Monahan have about 20 laying hens in a pen behind the house and grow potatoes on another neighbor's land.
Growing plenty on short notice
Their landowners built the barn they're using a decade ago with a future farmer or gardener in mind, but the land they were to farm had sat unsown for 15 years. After moving to the farm, Jochem took soil samples and hoped for the best.
"There weren't any heavy metals or anything, but there weren't any nutrients either," says Jochem, who used composted manure to improve the soils before planting.
The couple found its nine CSA customers quickly by advertising at a farmers market in Silver Spring, where they still deliver but no longer attend the market. By mid-August, Primaterra Farm was selling at four other farmers markets near Upper Marlboro and from a small roadside stand.
"We've gotten rid of nearly everything we've grown through the CSA and then four markets a week," Jochem says, and then adds to clarify: "That's three slow markets and one decent market."
He wants to expand the farm's growing area, in part so he can experiment with new crops he didn't have time to get in the ground this year. Quinoa and hops are on the list of varieties he's grown in the past that would do well here, with the latter feeding Jochem's beer-brewing hobby (which could eventually become part of the business).
The couple already grows a few items that might not be in every CSA bag, such as heirloom edamame, Italian pink eggplant and Santa Fe Grande hot peppers.
Because of the late start, Jochem is considering ways to extend the season — and his income — and keep the farm's financials in the black heading into winter.
"So far we've been paying rent, putting a little in the bank," says Jochem, who, as a vegetarian with Monahan, has to buy little more than peanut butter and flour to supplement food for themselves from the farm.
"If I could break even this year, I'd be pretty happy with that. And we're on track to do that."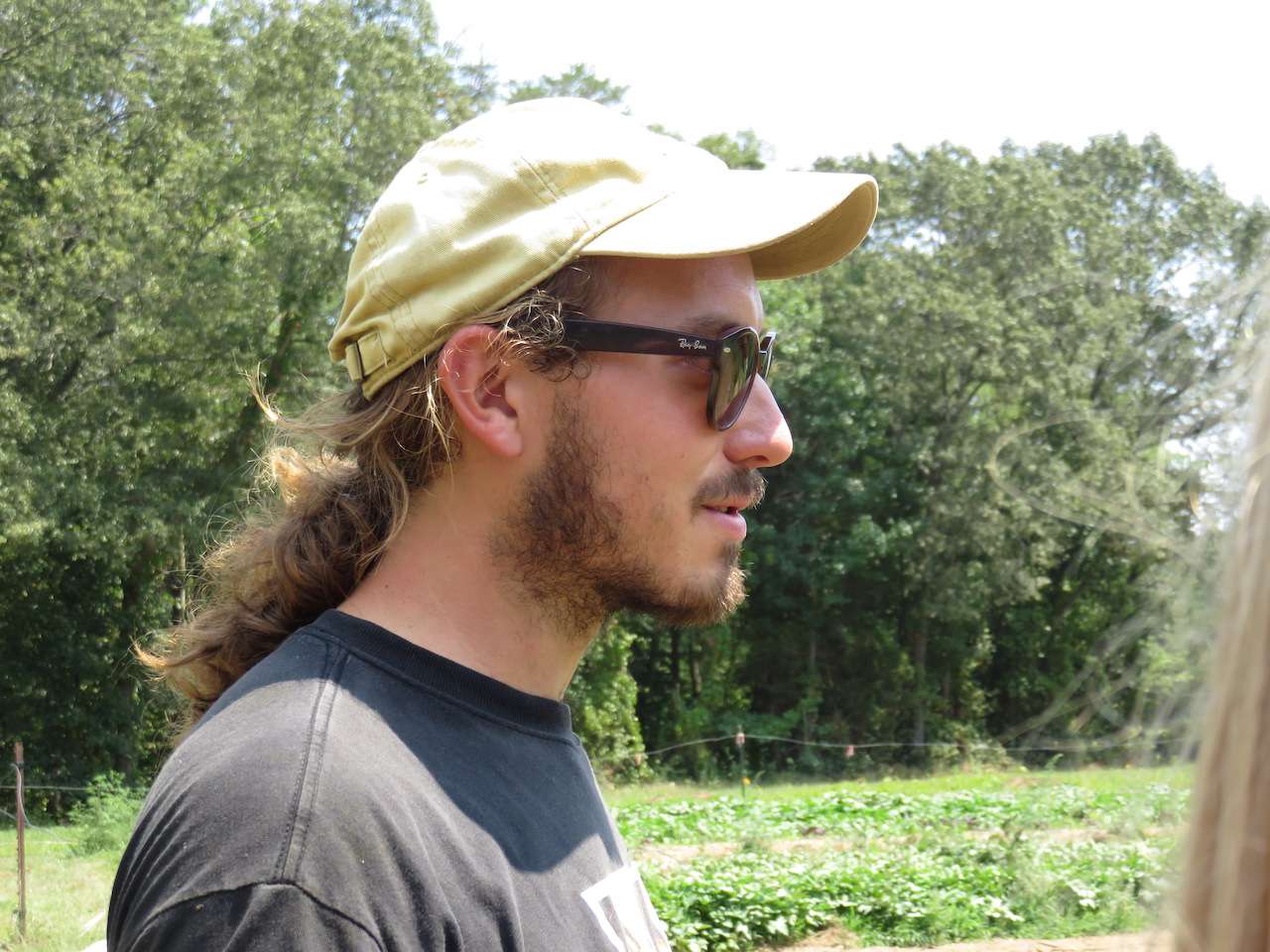 More from Tomorrow's Harvest: New Farmer Stories
Follow us on Instagram @southern_maryland_ag[instagram-feed imagepadding=12]