Tomorrow's Harvest >> Myesha Taylor
Myesha Taylor: Bringing value to vacant lots in Baltimore City
Building healthy soils benefits the community and the environment
Story and photos by Conni Leigh James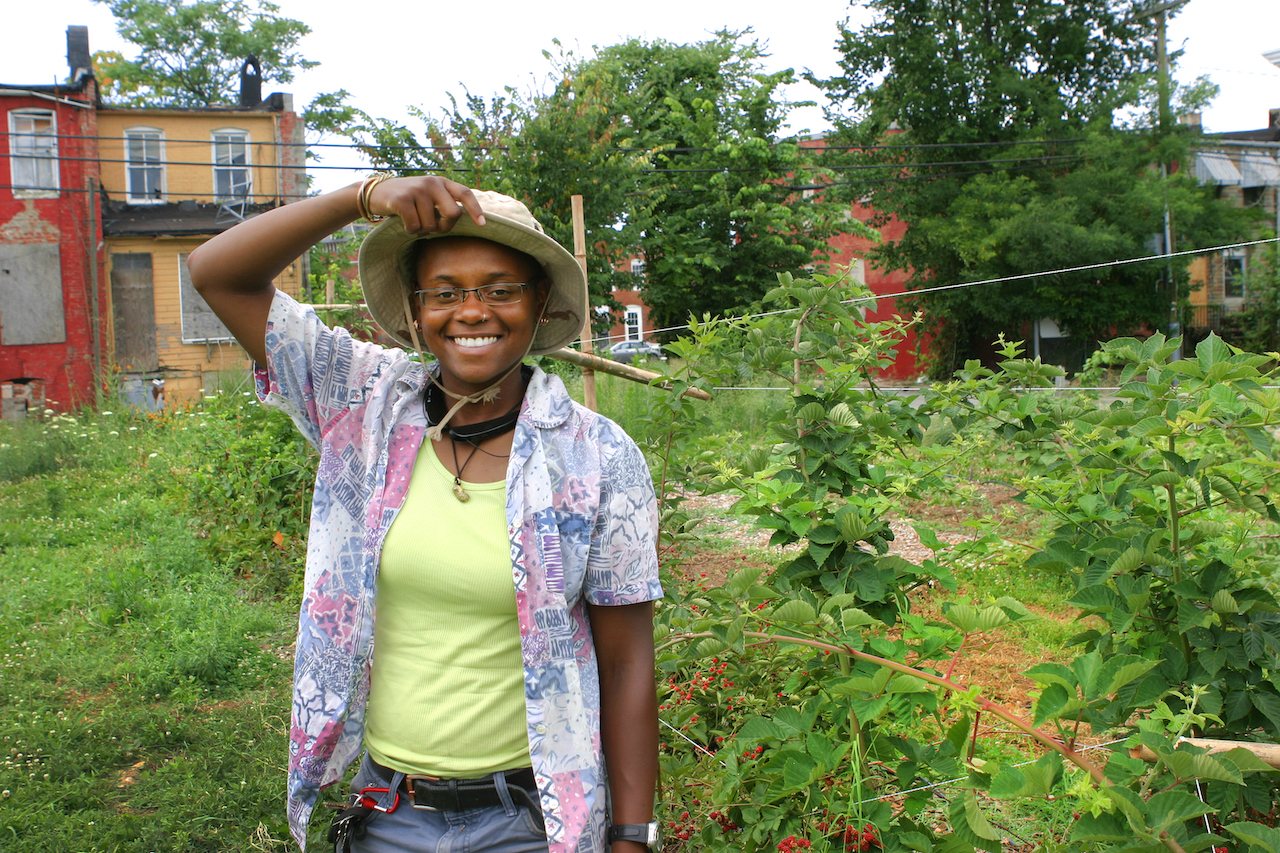 Two years ago, there was no farm infrastructure in place when Civic Works took over this 1.5-acre site in the Perlman Place neighborhood in Northeast Baltimore. Civic Works, a nonprofit offering job training, skills development and community service, had a five-year lease through Home Grown Baltimore's Vacants to Value Initiative, designed to reduce vacant lots and blight in Baltimore and encourage urban agriculture.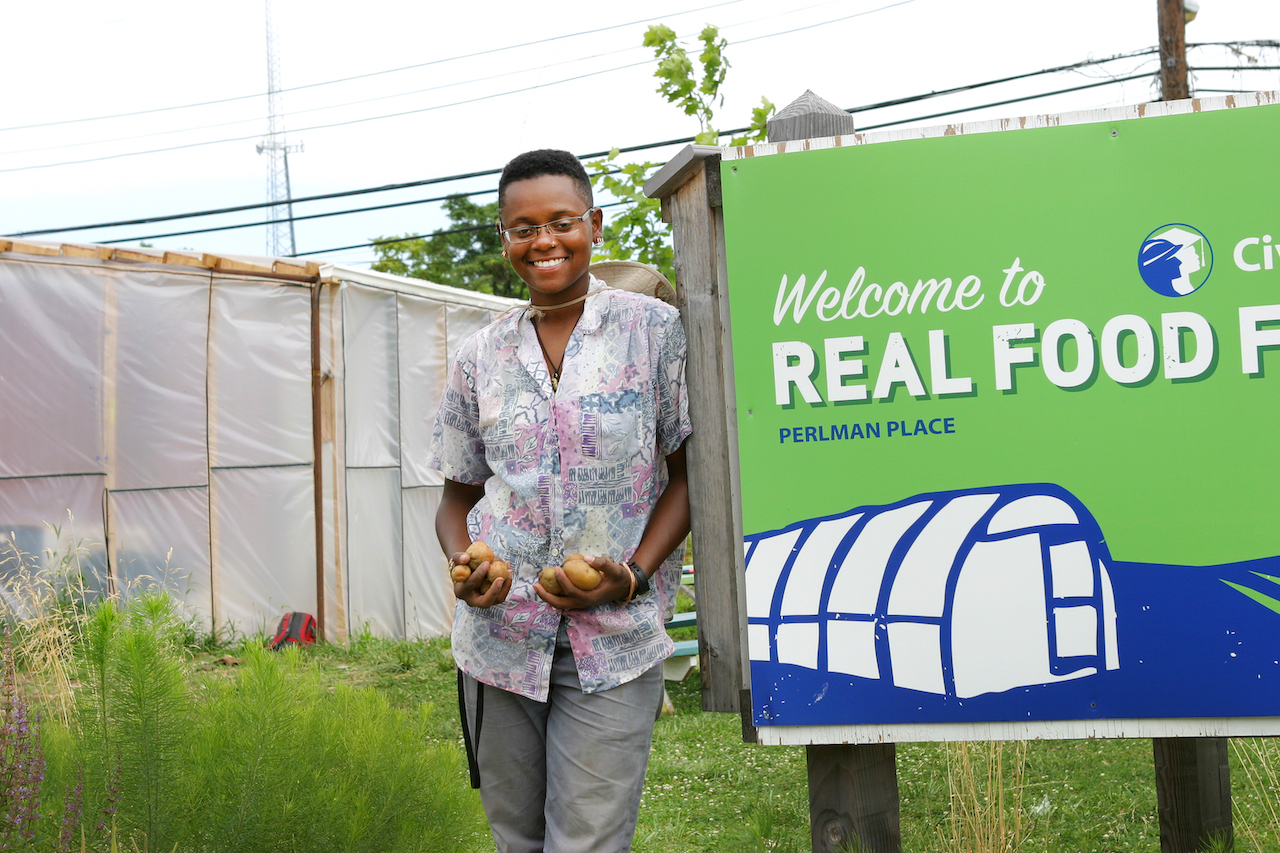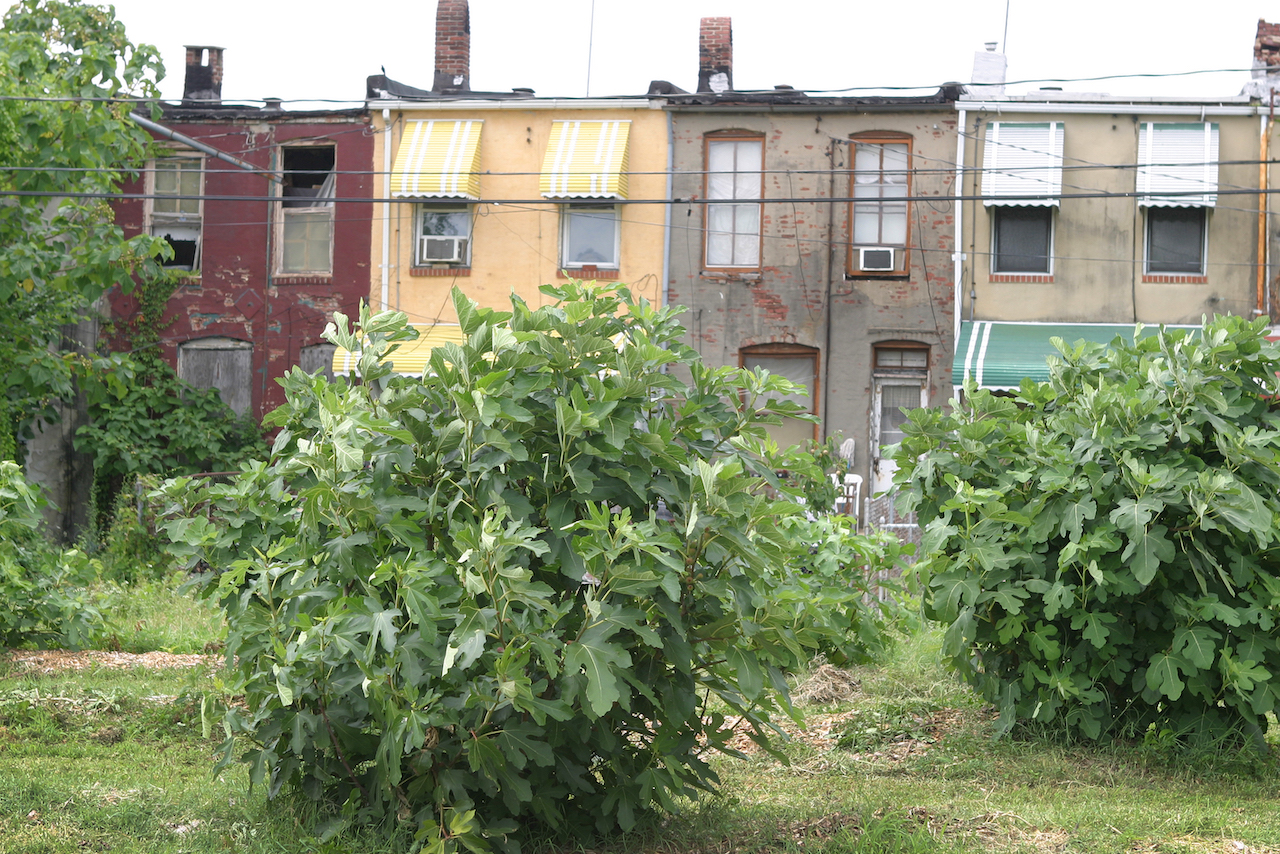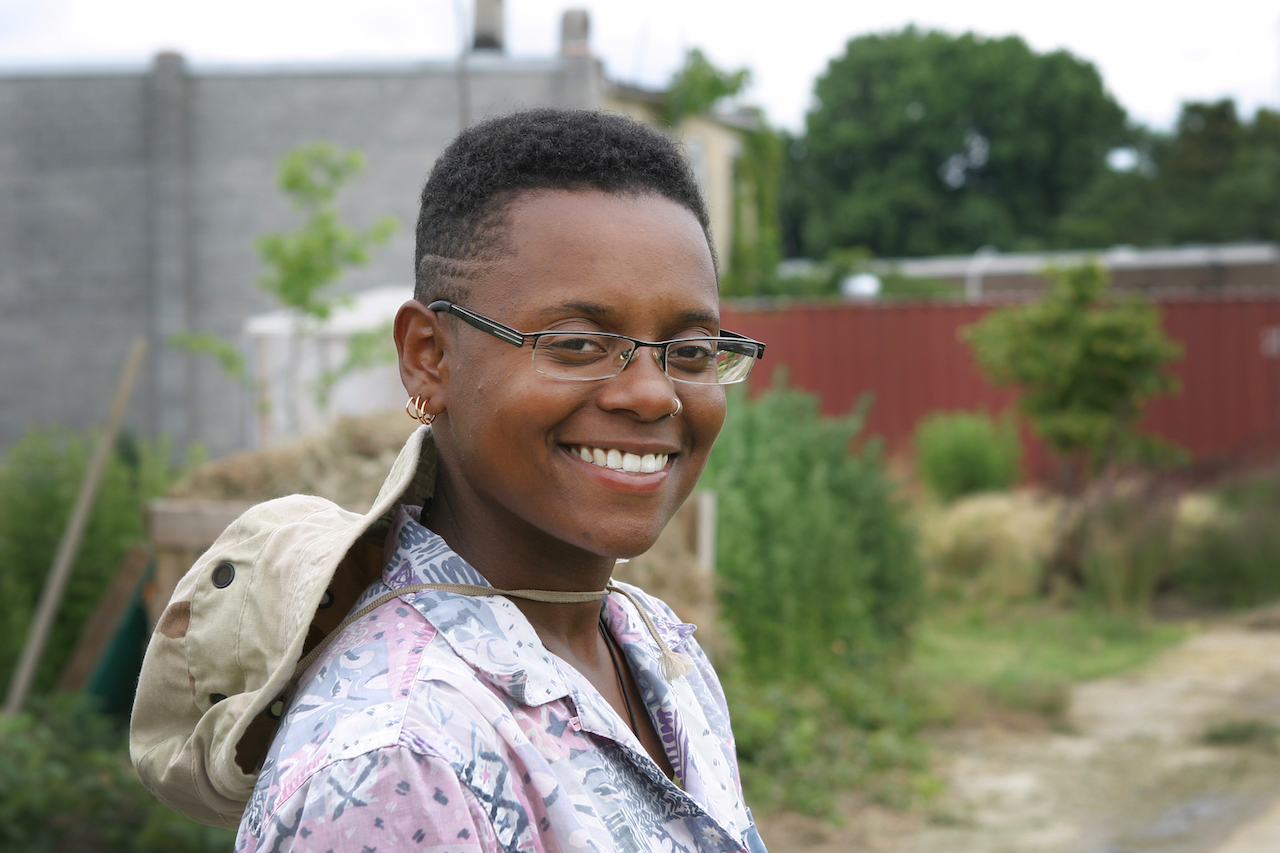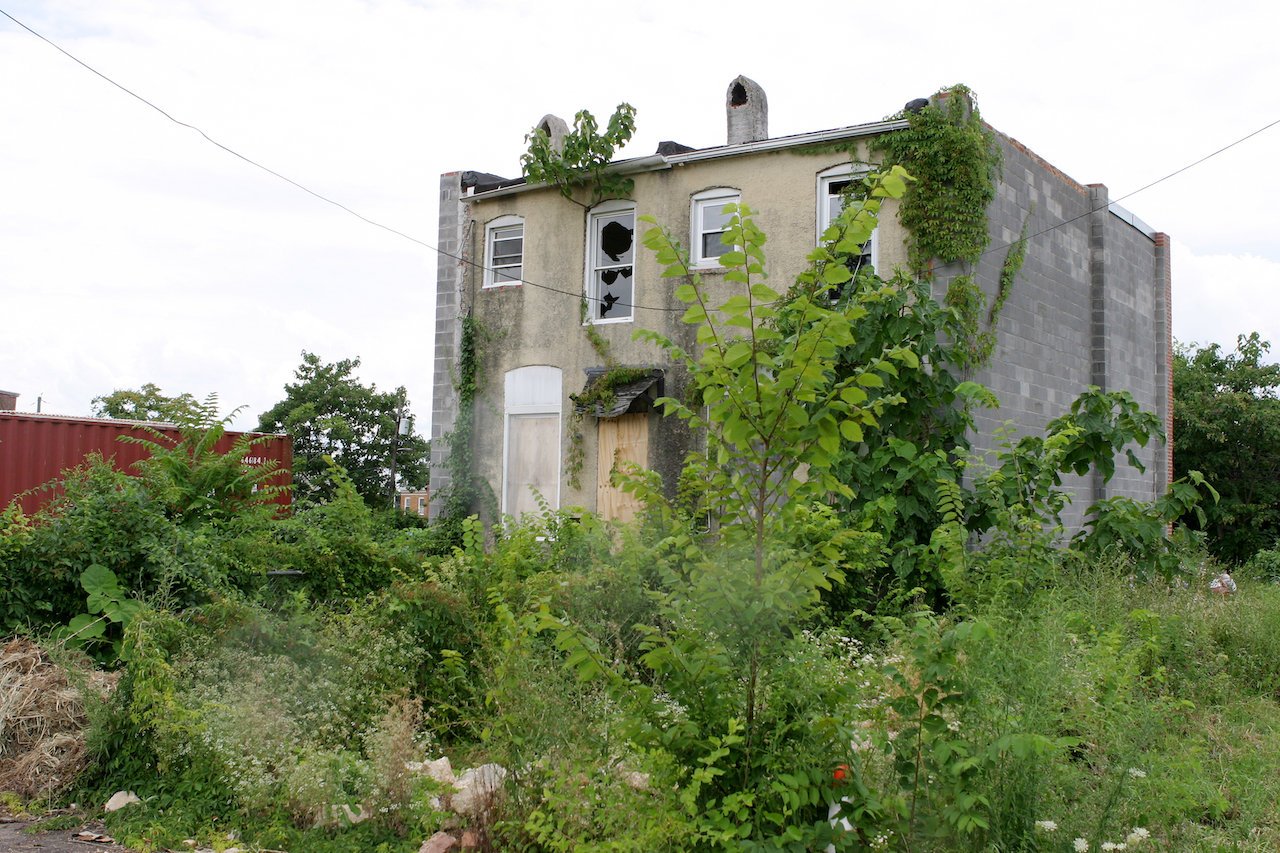 The goal was to use this city block, which had once been the site of 82 rundown row houses, to grow food for local residents, many who lived in food deserts without easy access to fresh food. An added bonus was that removing impervious surfaces, improving the soil and better managing storm water runoff would lessen pollution in nearby waterways, most notably the Chesapeake Bay.
Months of preparatory work began, including soil testing, spreading compost, planting cover crops, planning beds and much more. Official farm production began in 2015.
"The planning part was all new to me," explained 26-year-old Myeasha Taylor, who was brought in by Civic Works to run the site, called Real Food Farm at Perlman Place. (Real Food Farms also includes another site near Clifton Park.)
Dressed in light layers and a tan bucket hat against the July sun, Taylor is fixing a leaking irrigation line at the end of a row of potatoes and talking about her role as farm manager from startup through full production mode. "I had to learn what to plant, how much to plant, how to arrange the beds… like, how many transplants for 16 beds?"
"She told me to treat every bed like its own field."
A phone call away
Taylor had some basic farming experience, having apprenticed on a 30-acre farm through North Carolina's Center for Environmental Farming Systems. But this urban farm required some site-specific knowledge and skills. Through Maryland FarmLINK's Mentor Match Program, Taylor was paired with Mentor Deborah Wren at Eco City Farm.
"She told me to treat every bed like its own field," said Taylor. "She would recommend plants… 'this is a good variety' or 'check this out,' which was really helpful." Taylor and Wren made trips to each others' farms. "I could call her or text her, or send her a photo of something and get advice," Taylor said. Wren recommended books to read and helped with record-keeping.
Healthy plants begin with healthy soil
Perhaps most importantly, Wren taught Taylor to interpret soil tests. The soil here is sandy, and different areas of the farm had different levels of phosphorus, some too much. To compensate, she introduced "bio soil" into the beds and planted native grasses that naturally remove phosphorus from soil.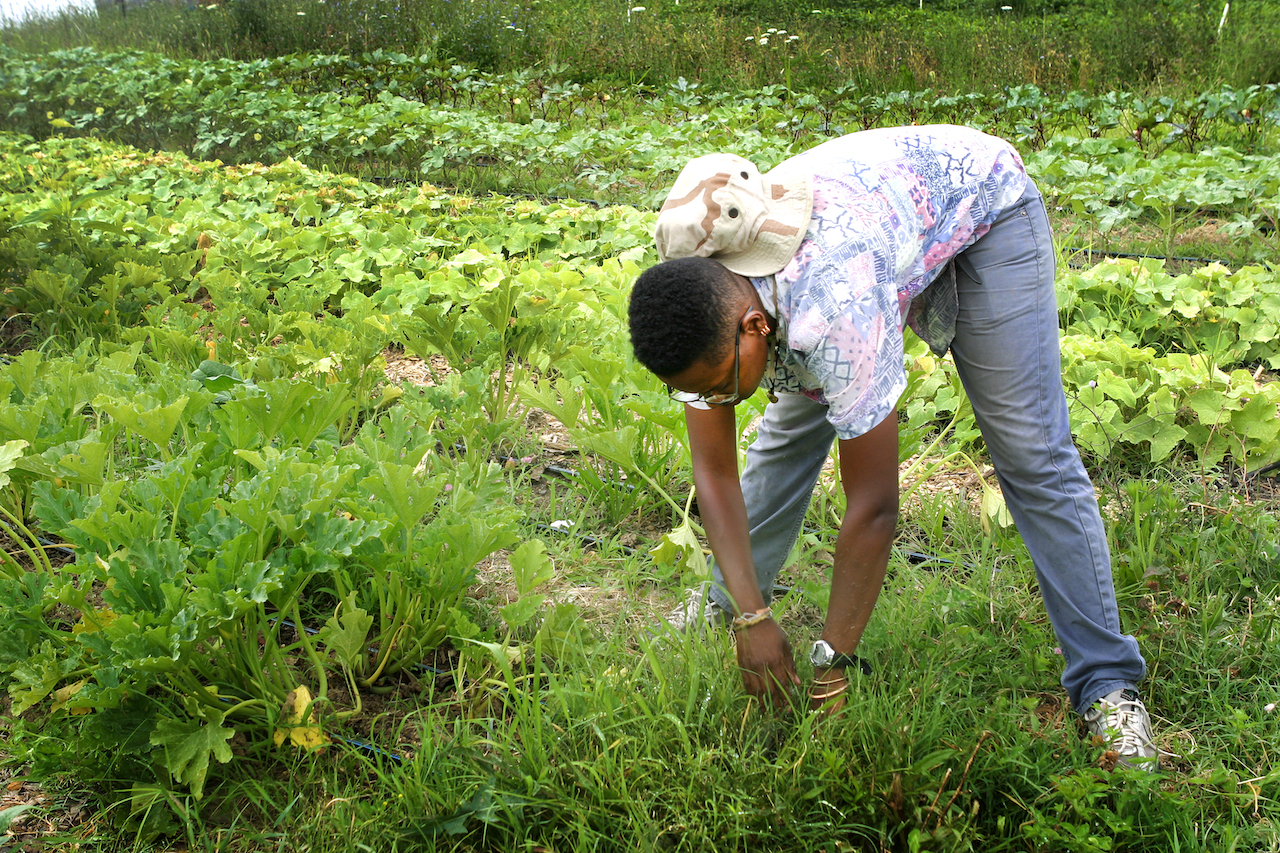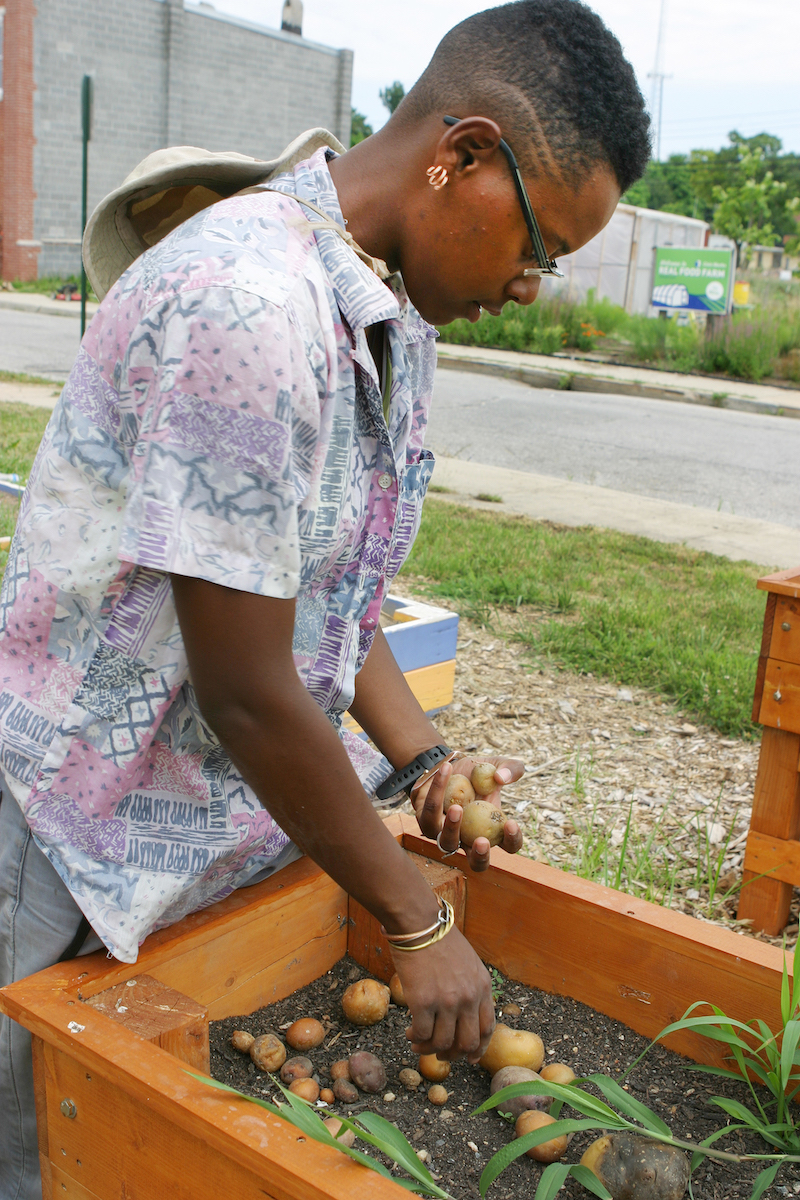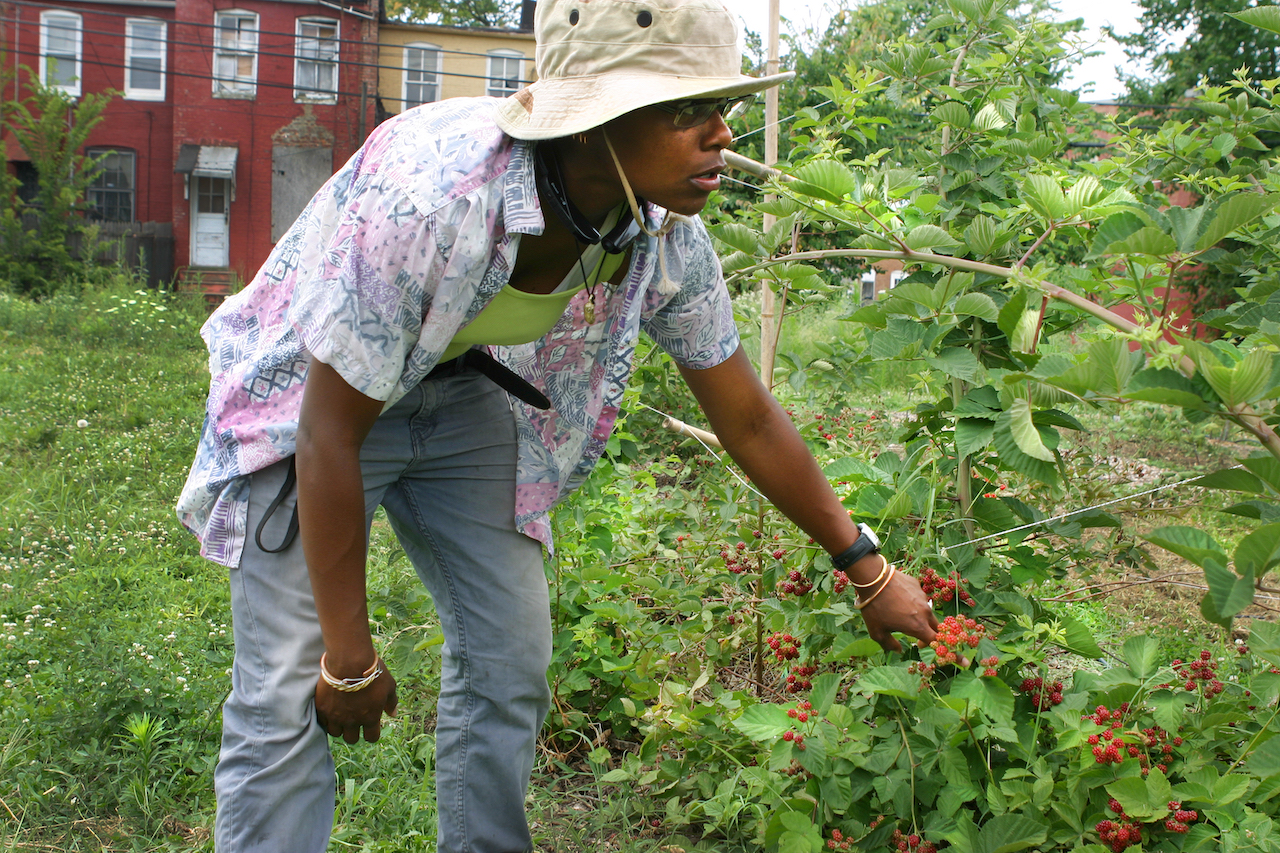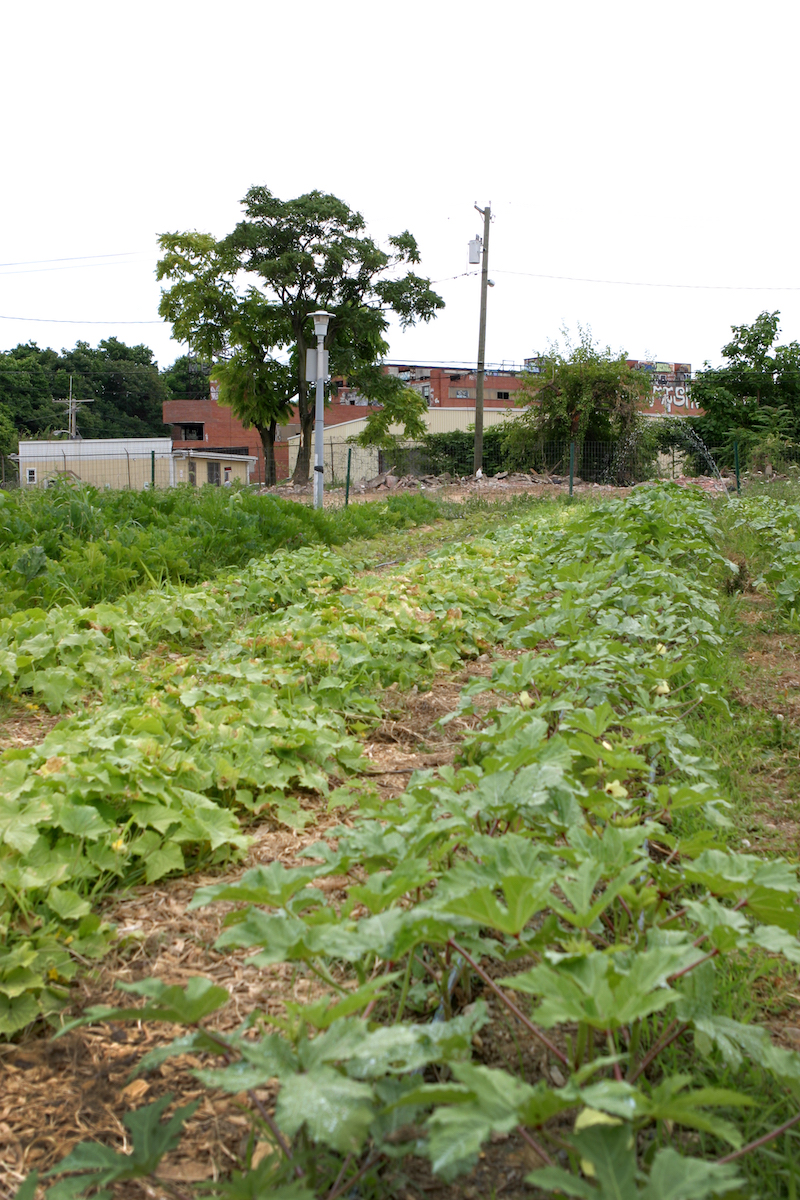 While most farmers undertake various methods to make soils more productive, urban farms face additional challenges.
"Baltimore was industrial so there is the possibility of lead in the soils. It varies from block to block," said Taylor, explaining that even within a single block, lead and other impurities in the soil can differ from lot to lot, left over from buildings that are long gone.
(Baltimore's urban farms undergo soil testing, and the city, along with the Abell Foundation, Johns Hopkins Center for a Livable Future and other partners, has created the Baltimore s soil safety policy which provides guidance to anyone wishing to grow crops for human consumption in Baltimore City.)
Rows of crops where row houses once stood
By mid-July, the foundation work and soil prep is finished and production is in full swing. The farm is lush with berry bushes, rows of asparagus, zucchinis, cucumbers, garlic, black-eyed peas and cabbages, three 70-foot beds of storage crops (potatoes, onions) and even a grove of fig trees. All told, the farm produces more than 20 varieties of vegetables, five types of fruit, and several types of herbs and ornamental plants.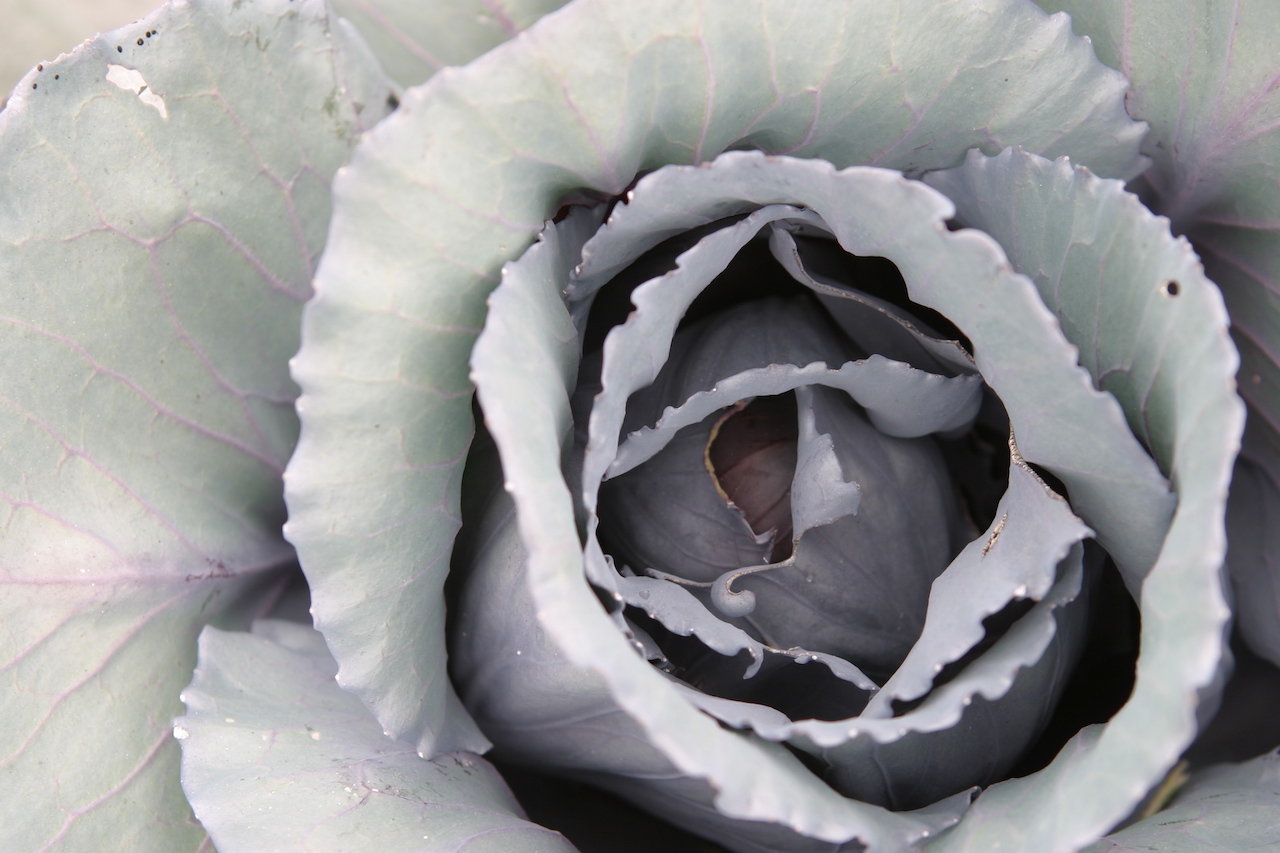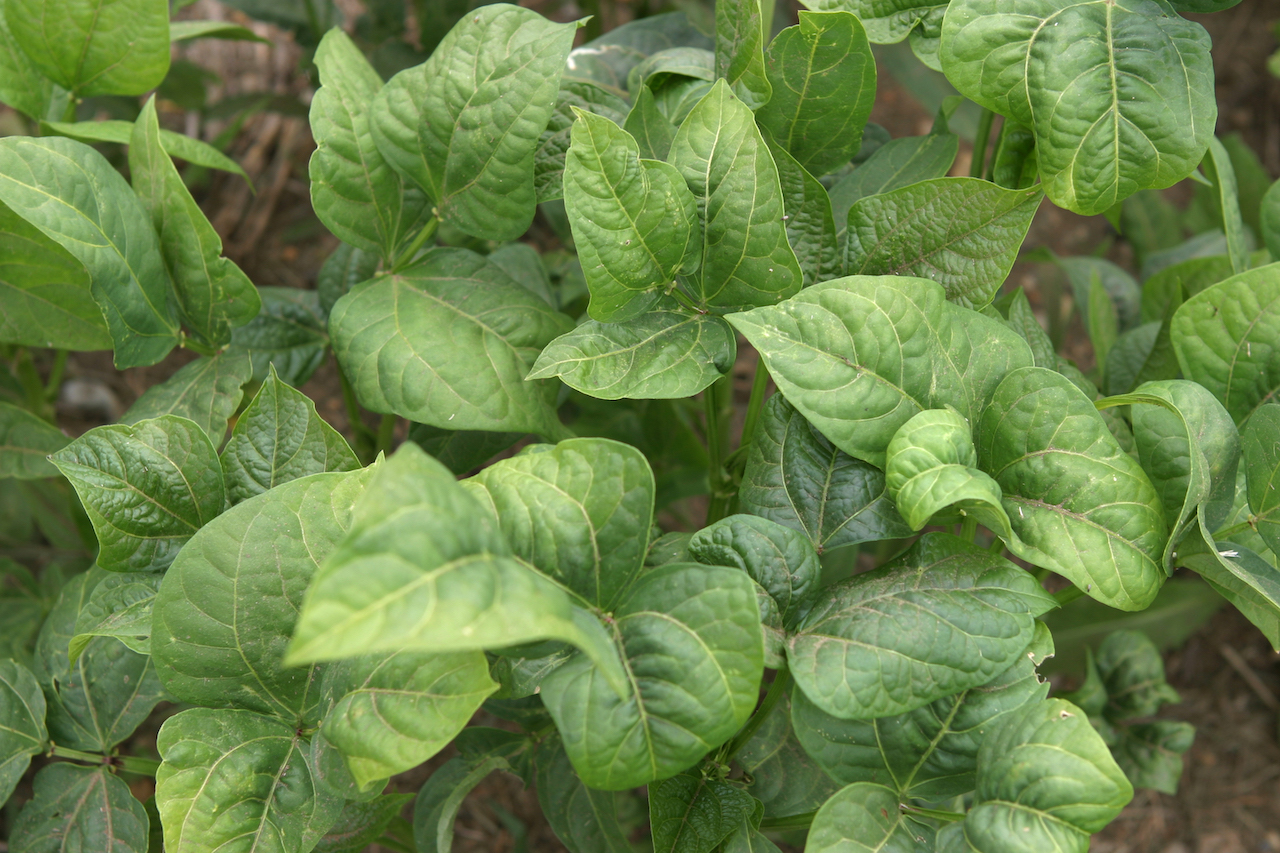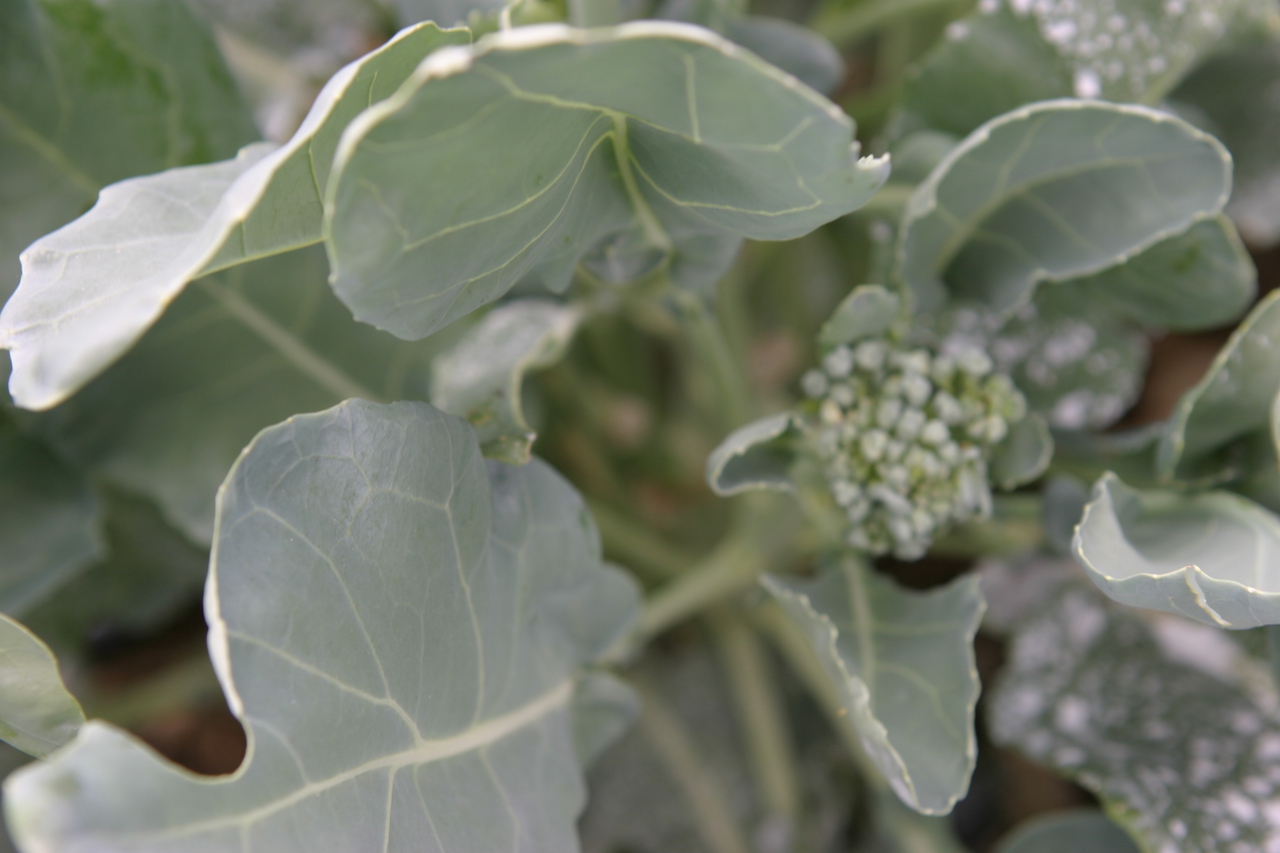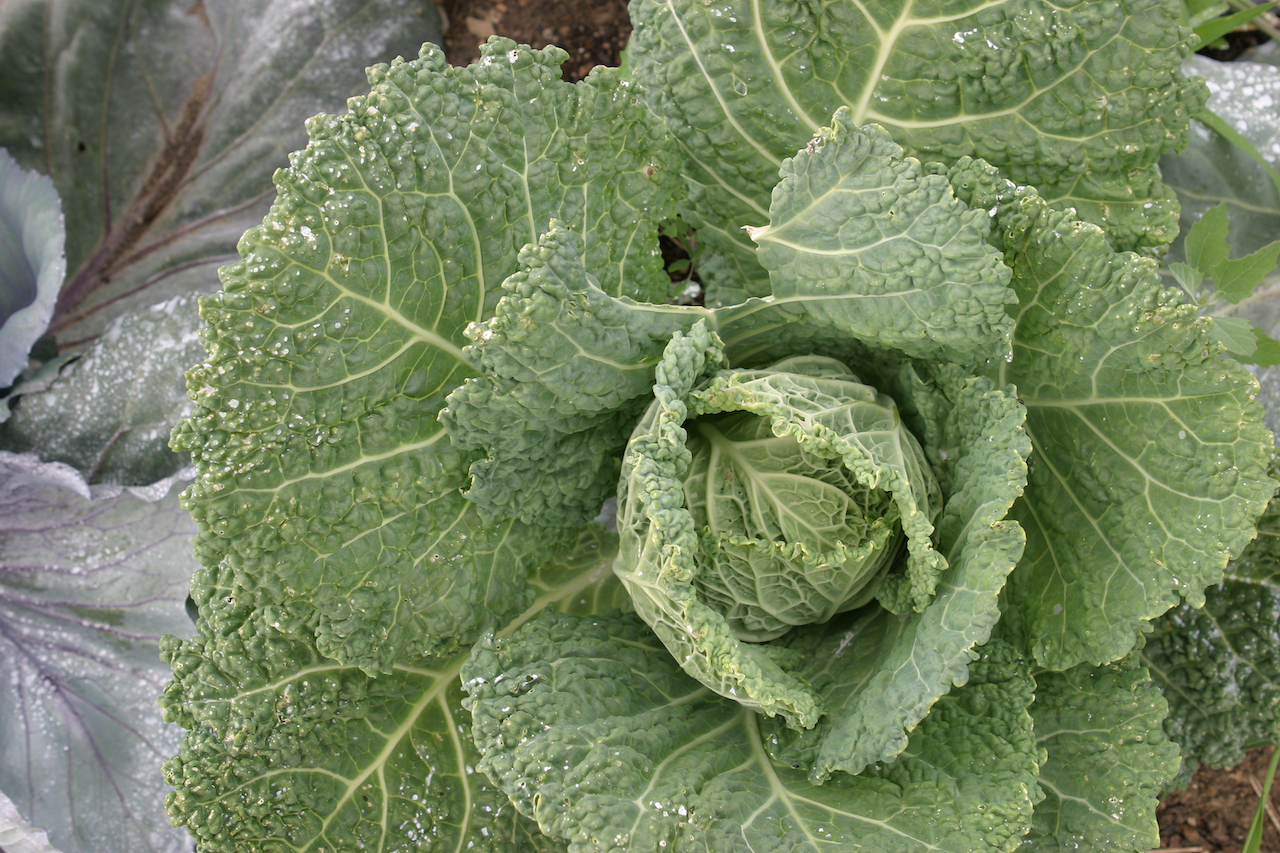 One lone dilapidated row house still remains, dead center, soon to be demolished as the lot makes its final transition from city residences to table crops.
There is a community garden across the street, where folks can adopt individual beds to raise their own food." She helps to train them about what to grow and how to grow it. "There aren't any fences… they are afraid people will steal their food. They are afraid the soil might be contaminated."
For the ones willing to try, Taylor helps them plant, tend and harvest. "It's important to be self-sufficient," said Taylor. "It's important eat real food."
Fresh food in a food desert
One of the goals of Real Food Farms is to increase availability of healthy foods to Baltimore residents, many of whom live in designated "food deserts," places where fresh produce is not readily available. Real Food Farm operates a mobile produce market that goes out in the community; it accepts WIC and EBT. Folks can also buy the farm's goods at the Waverly Farmers Market.
Also, the farm has a 100-person CSA, a program that allows customers to prepay a fee in advance for weekly deliveries throughout the growing season. The farm offers a work/share program in which volunteers receive 10 to 15 dollars' worth of produce in exchange for three to five hours of work. Six volunteers are currently in the program.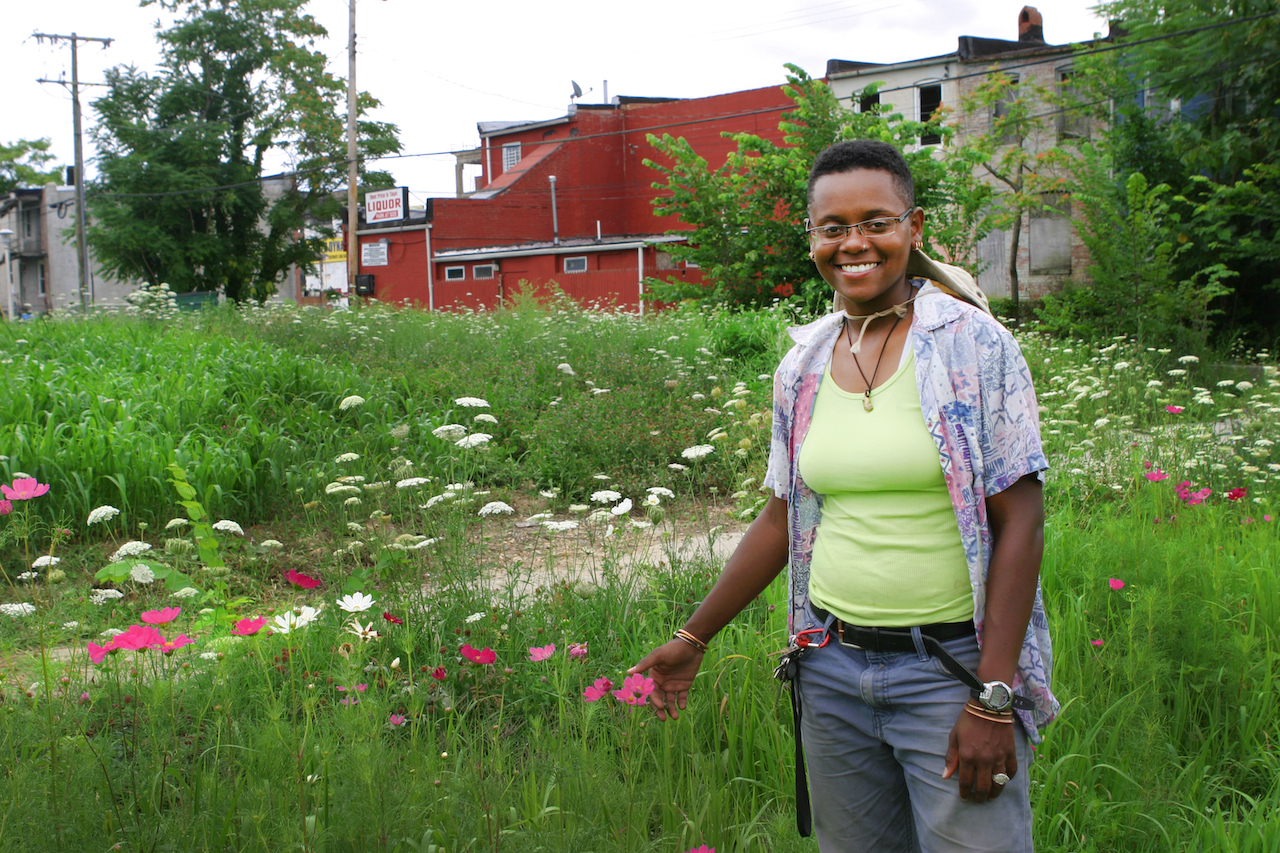 Taylor is quick to add that Volunteer Day is every second Saturday from 9 a.m. until noon. And Thursdays are "Croppy Hour" from 4 p.m. to 7 p.m. In addition to the day-to-day management of the planning, planting and harvesting, she also manages the farm's staff, volunteers and programs.
"I'll probably always be learning"
"I'll probably always be learning," Taylor said of the farm job. But even as she continues to learn, she is already teaching others about the importance of good food, and how to grow it. "One of the most important things I do is teach and educate families and communities," said Taylor. "Everything we grow tastes better than store-bought," said Taylor proudly. "I never ate okra 'til last year. Now I love it."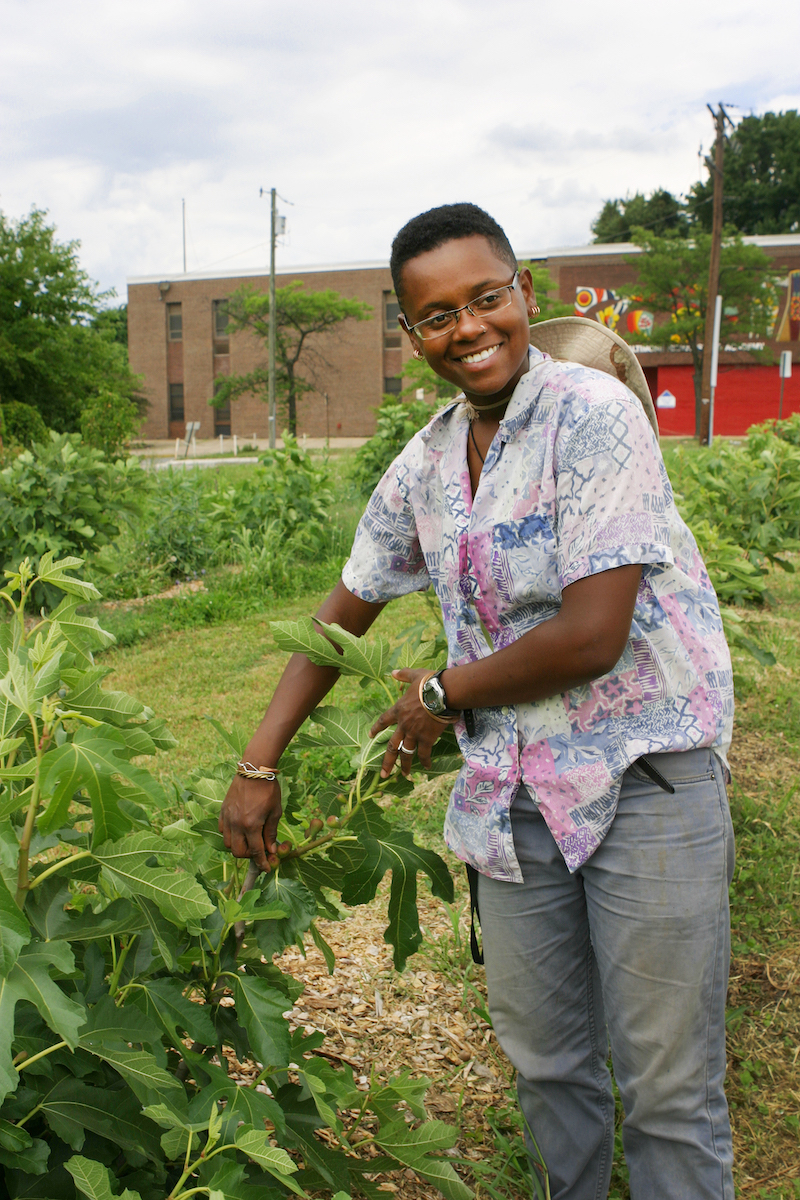 More from Tomorrow's Harvest: New Farmer Stories
Follow us on Instagram @southern_maryland_ag[instagram-feed imagepadding=12]