Tomorrow's Harvest >> Chris Schultz
Chris Schultz: Comforting camp food, straight from the farm
Pecometh Camp benefits from farm-oriented chef who's spearheaded growing his own produce
Story by Whitney Pipkin, Photos by Conni Leigh James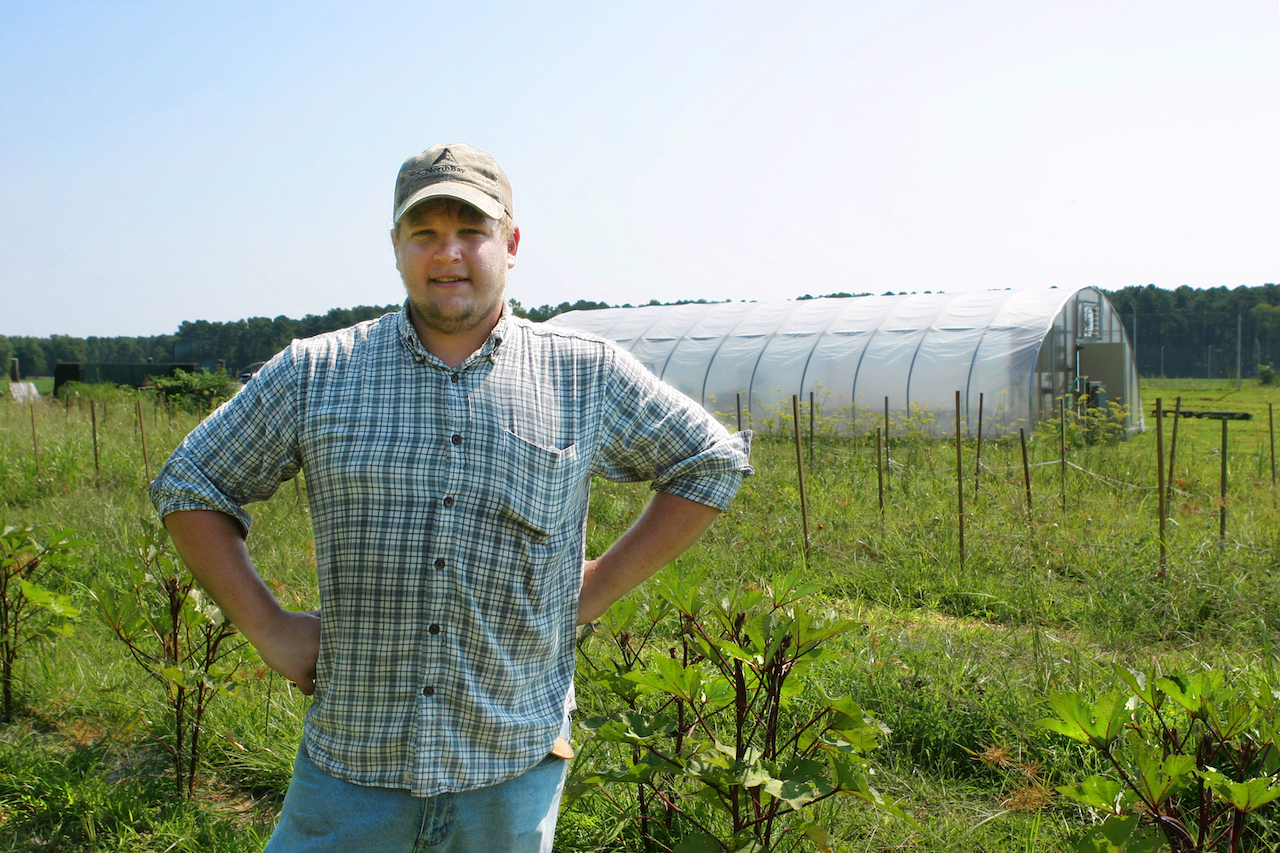 Nestled on the Eastern Shore of the Chester River, Pecometh Camp & Retreat Ministries has all the trappings of a summer day camp and adult retreat center, from bunk beds and splash pads to bucolic views.
But Chris Schultz, who joined the staff as chef in 2012, thought the camp in Queen Anne's County could do more with its 400 acres. So he started cultivating a few of them to feed the kitchen.
"I saw the chance for us to go from a small backyard garden to trying to produce vegetables that a lot of people could eat," says Schultz, who got permission to break ground on the 1 ½-acre farm near Centreville, Md., in 2013.
Schultz, 28, had helped his family maintain a quarter-acre garden growing up in Elkton, Md., but decided to stick with cooking. He went on to school at the Culinary Institute of America in New York, gradating in 2006 to work at a five-star resort and a healthy share of farm-to-table eateries where the focus was as much on where the food was grown as how it was prepared.
Schultz and his brother Matthew, a trained horticulturist, collaborated to bring that same experience to the rural Christian camp they'd attended as kids. Here, a burgeoning farm could make better use of the land while providing not only food but also lessons on nurturing God's creation.
"When we first started this, it was supposed to be: I cook the vegetables and he grows them," says Schultz, 28, who, because of his brother's work obligations at a fertilizer company and now at a plant nursery, ended up taking on both.
Though he'd grown some produce before, Schultz had never farmed while running a kitchen — and certainly not one that produces three meals a day for hundreds of people at peak season.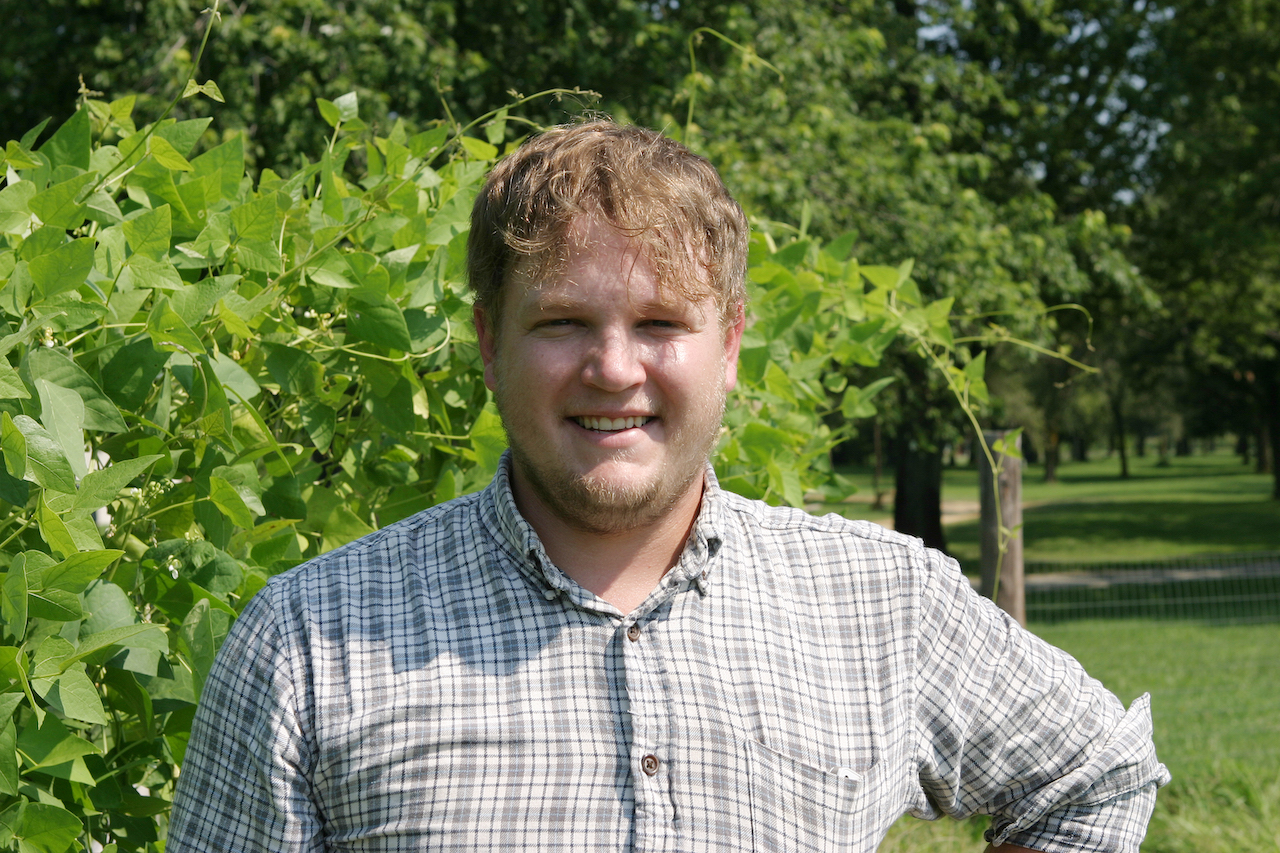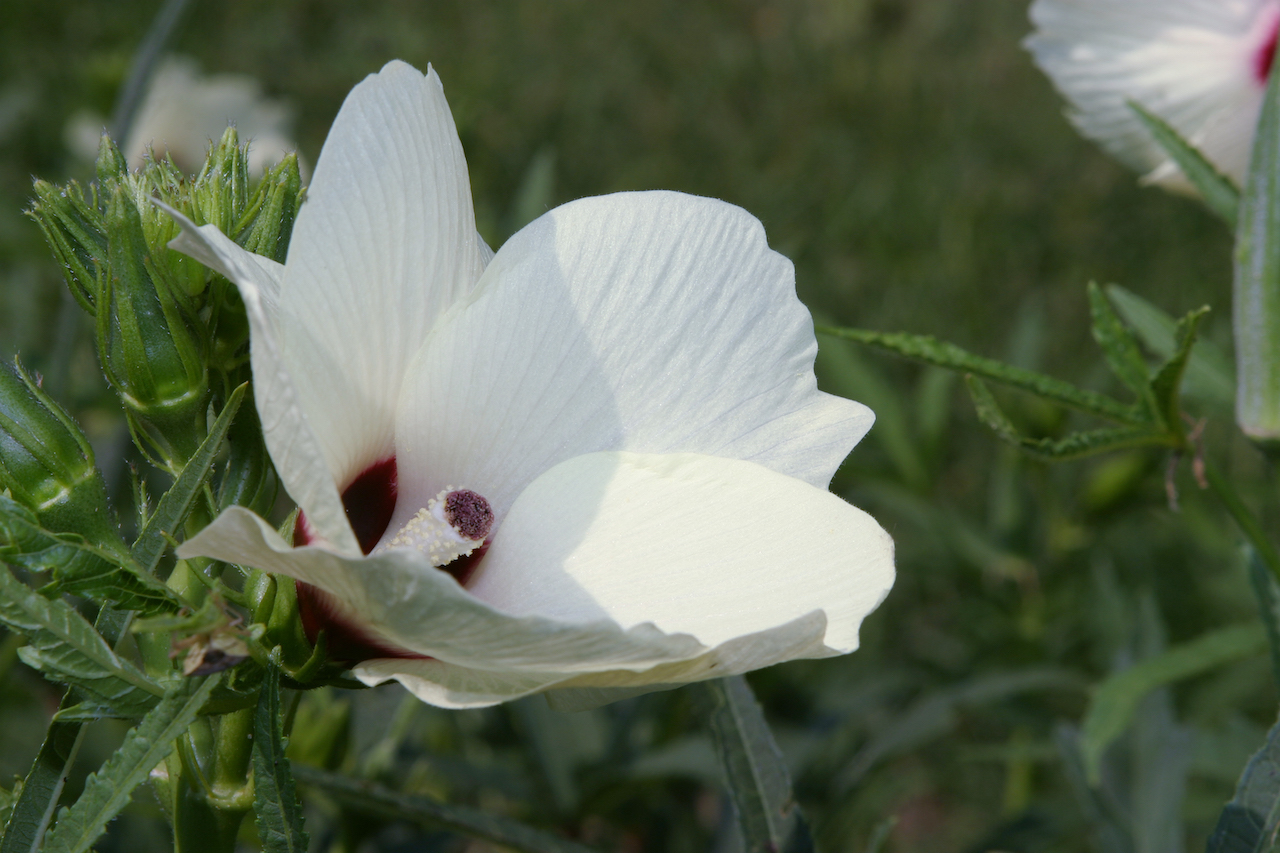 "In the summertime, when you have 250 people at each meal, you can't really keep up in the garden," says Schultz.
That's one of the reasons his brother signed him up for help from the Maryland FarmLINK Mentor Match Program in his second season as chef-slash-farmer. Until then, Schultz had never met Bob Baer, whose White Pines Farm located two miles away grows vegetables for local markets.
"I think I had passed him once or twice at the farmers market, but to make that connection was awesome," says Schultz.
Baer jumped right into the budding project at Pecometh, offering to lend his tractor and time to till and plant the next batch of crops. In exchange, Schultz worked alongside Baer at his farm a few times in the spring months (before the campers arrived in droves), which proved just as fruitful for learning the trade. Baer helped Schultz piece together a greenhouse, parts of which had been donated by others, and suggested when and where to buy farm necessities, such as soil and plastic trays, to get the best prices.
"It's been a really good fit, because I could go over and spend time with him in the spring before it got crazy at camp, and then get those first few plants out in the field before it got too crazy for both of us."
Schultz also began purchasing produce, such as sweet corn and slicing tomatoes, from Baer for the camp's kitchen, "things that we have trouble growing here," he says, gesturing to the clay soils that comprise his small farm.
Schultz isn't the first one to farm some of this land owned by the Peninsula Delaware Conference of The United Methodist Church, which runs the camp. The original camp, called Booker's Wharf, was established in 1946 and grew as surrounding properties, such as a once-working dairy farm, were donated. The conference still leases nearly a quarter of its acres to farmers who grow crops such as soybeans — acreage that Schultz is now eyeing.
"I look at the acre-and-a-half that we have here, versus the 88 that we have there, and the possibilities are almost endless," says Schultz.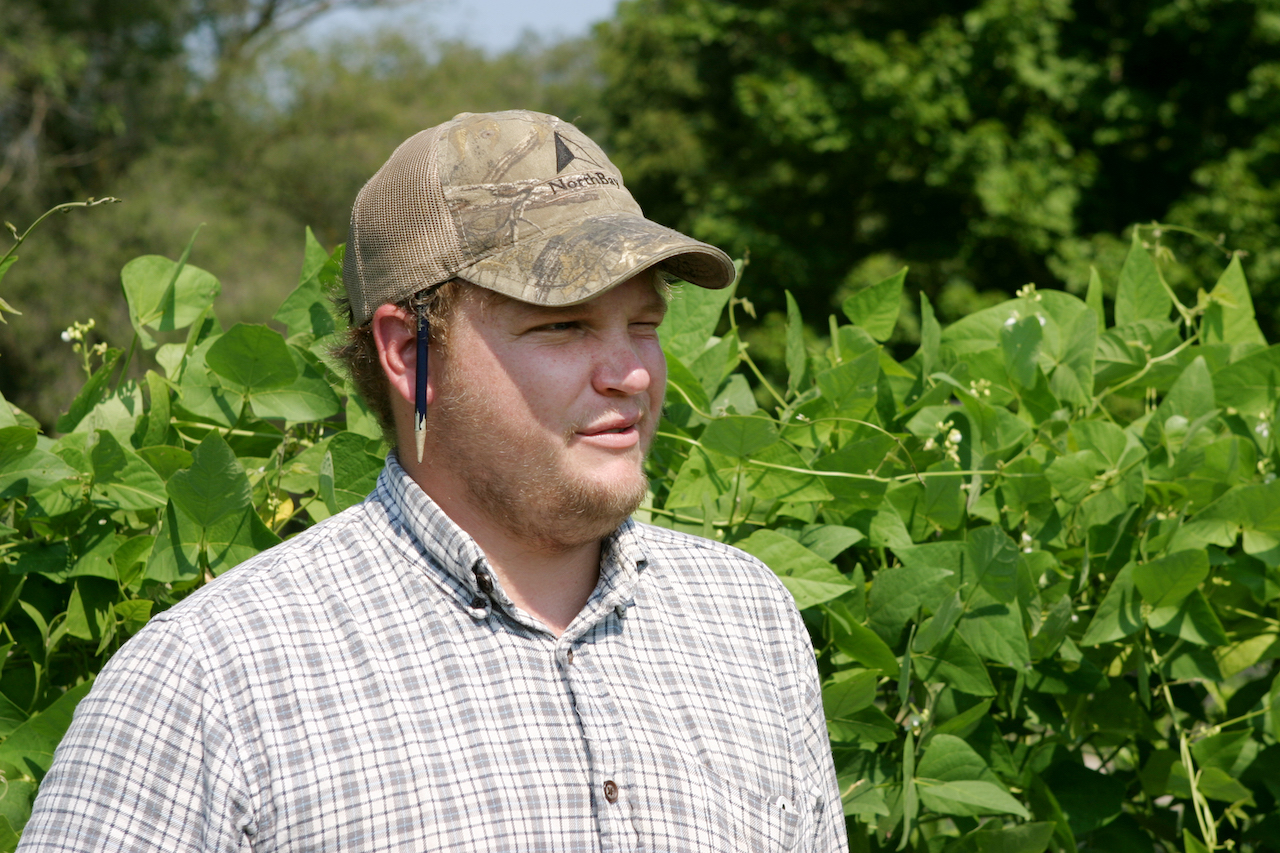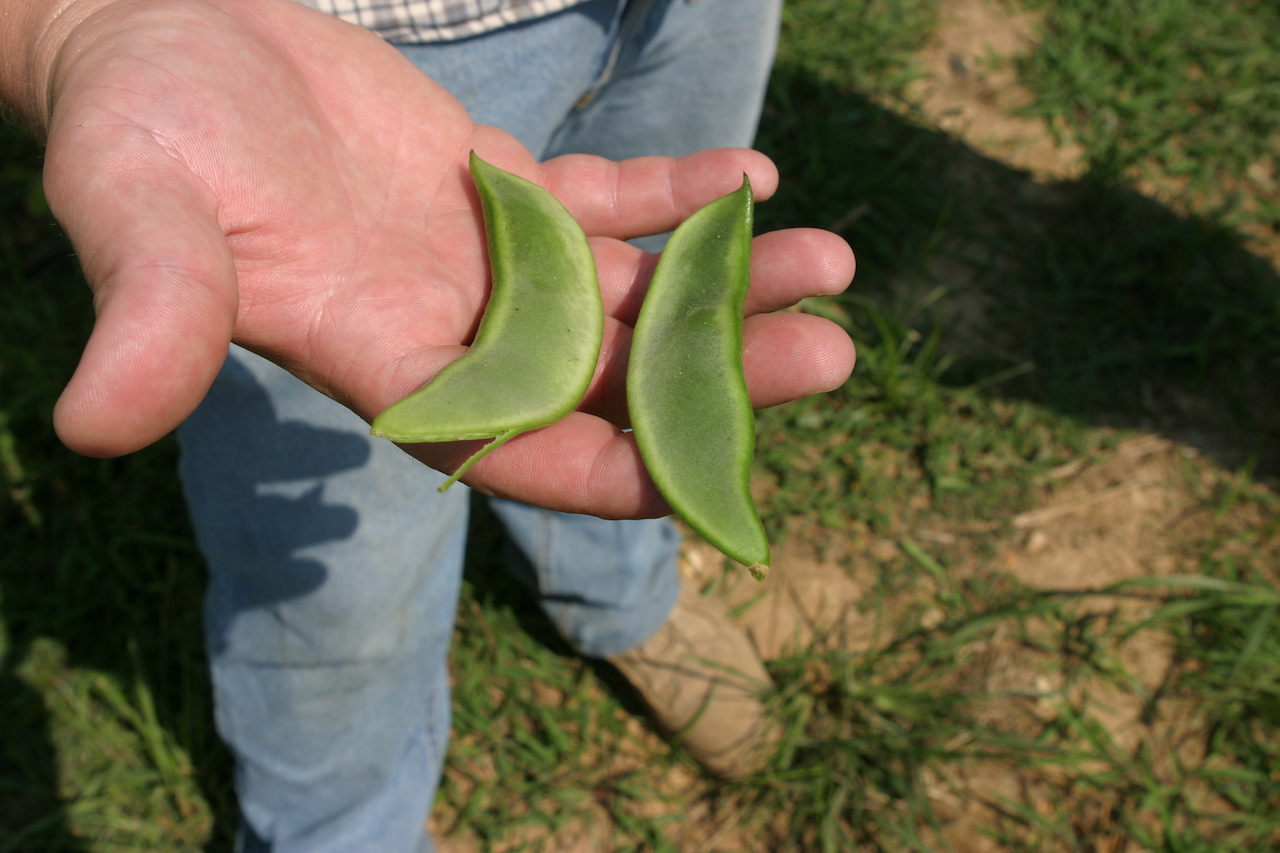 'A break from the kitchen'
Chris now divides his time between the kitchen and the farm with an eye toward showing campers and retreat goers how the two are connected.
When he's not cooking or setting other staff up to do so, he stops by the farm to water seedlings or harvest green beans.
"I see it as a break to get out of the kitchen, even if we're still out here working."
But after getting through two seasons of trying to do both, Schultz saw the need for more official help in the farm and added a farming intern this season.
Sara Bedwell, 26, has a background in horticulture and is pursuing a degree in youth ministry. This summer, she led campers in farm-based Bible studies about the fruits of the Spirit (which involved picking some of their own from the farm).
For that and other reasons, the farm grows produce "as organic as we can," Bedwell says, using little more than organic fertilizers or essential oils, many of which have been donated.
Chris Schultz says aiming for organic practices means the farm looks a little unkempt at times, "but back in the beginning, we were cursed with weeds."
Then, looking at Bedwell, he adds, "That should be a Bible study right there."
A taste for the farm
The farm focuses on growing produce that the camp will consume every day, such as cucumbers and lettuce for its salad bar. But it also introduces young campers to foods they might not have tried — or liked — elsewhere. Lima beans? Okra? When cooked the right way, Schultz says they're well received (though watermelon is still the clear winner).
Schultz also hosts "Top Chef" retreats for both children and adults to learn to cook from-the-farm dishes at his elbow. And guests of all the camp's programs seem to appreciate knowing some of the fruits and vegetables are grown on site.
When Schultz uses something in the kitchen that he helped grow rather than purchase, he marks that down as a savings for the camp as well, especially since the farm sustains itself with its own fundraisers and volunteers.
"It definitely saves us money," Schultz says. More than that, "it's the added value. The kids are out here, and the guests know that some of the stuff they're eating was grown out here. It's a lot of hard work, but things always seem to work out."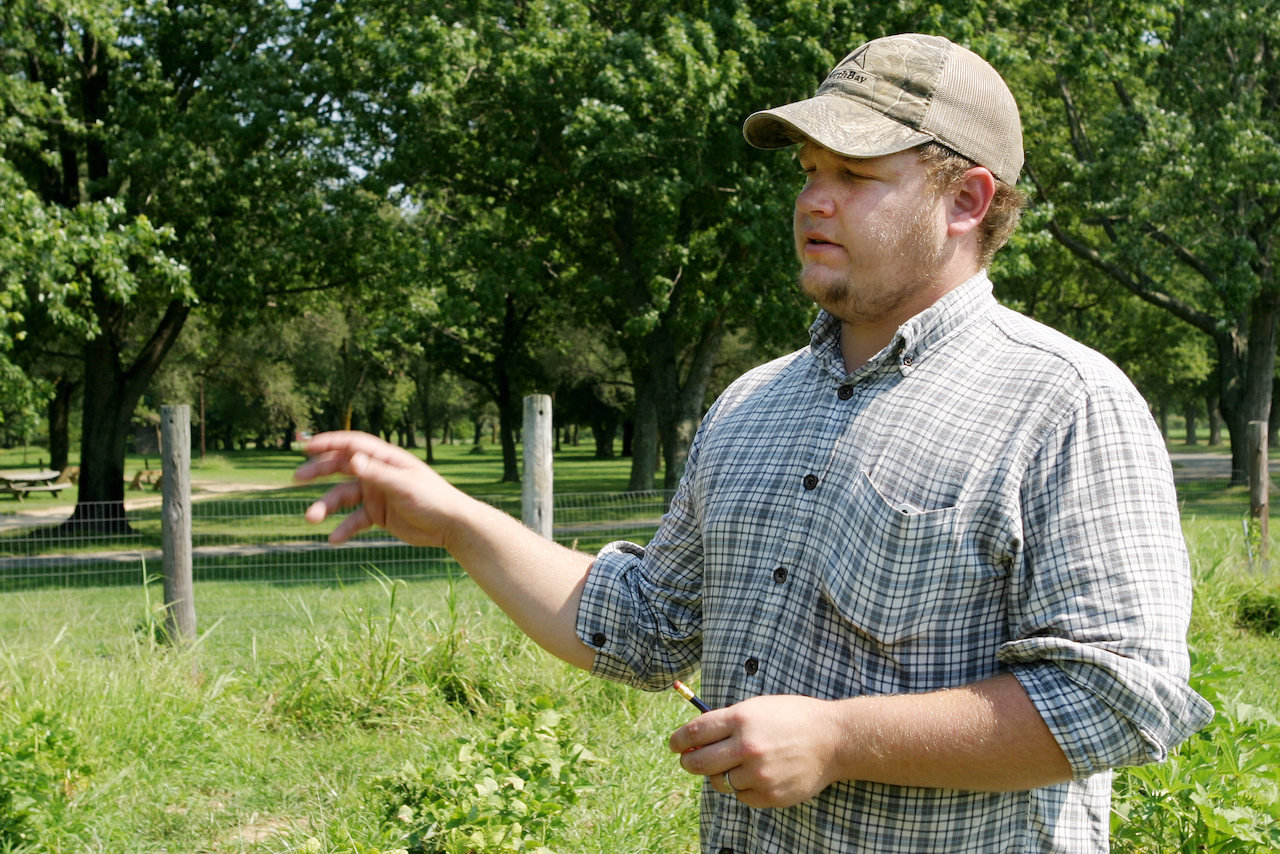 More from Tomorrow's Harvest: New Farmer Stories
Follow us on Instagram @southern_maryland_ag[instagram-feed imagepadding=12]