Tomorrow's Harvest >> John LaQuinta
John LaQuinta: Building a vocational farm from the ground up
Langton Green Community Farm provides workers with a place to thrive
Story by Conni Leigh James and Priscilla Wentworth; photos by Conni Leigh James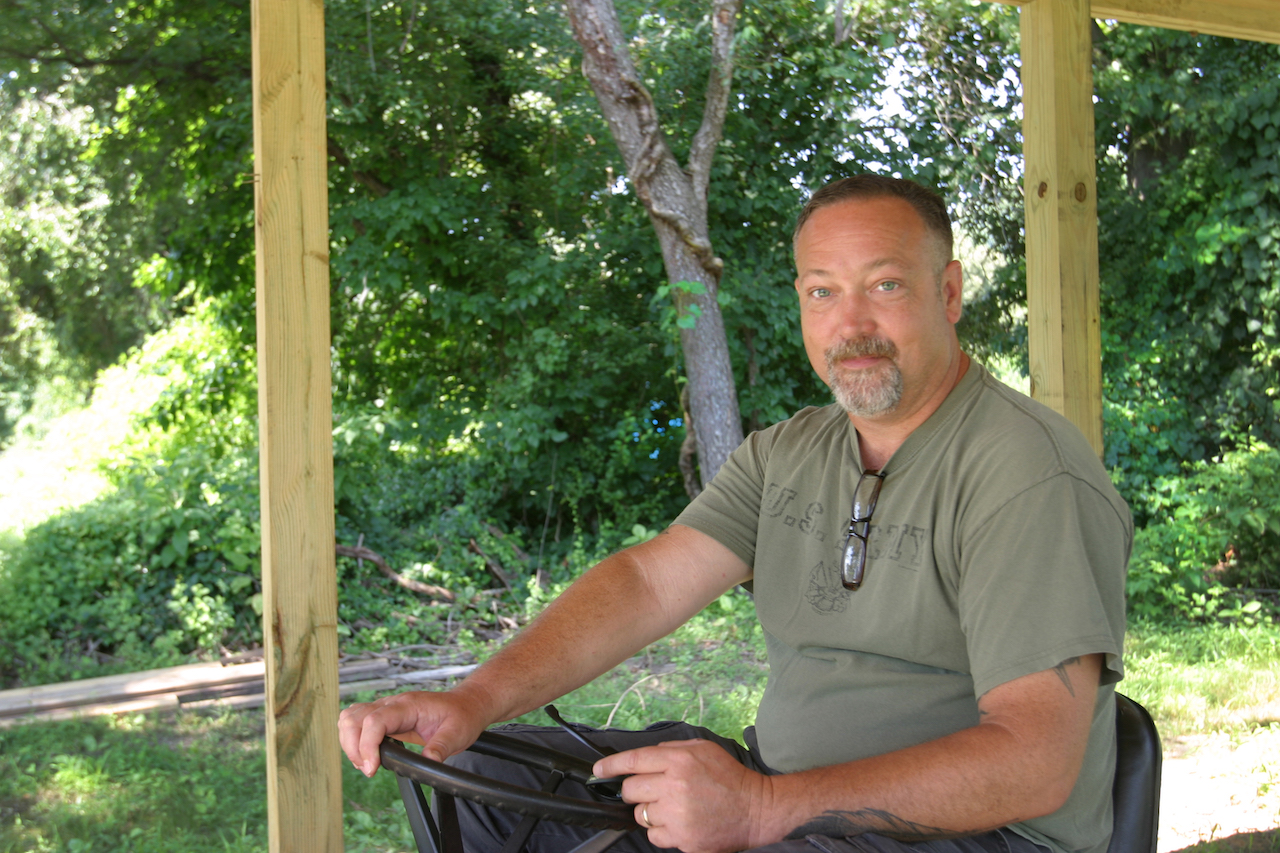 When asked if he considers himself a farmer, John LaQuinta pauses, then answers with a laugh, "I like to, on a good day, yes."
Farming is the most recent addition to LaQuinta's job description. He is mentor, trainer and friend to the residents of Langton Green, Inc., a nonprofit that provides assisted living and vocational opportunities to individuals with developmental disabilities in and around Anne Arundel County. As director of employment services, he works with the residents to help them gain job skills and experience via several Langton Green programs.
With the addition in 2014 of the latest program, the Langton Green Community Farm in Millersville, LaQuinta's duties have expanded to include plowing fields, planting potatoes and getting watermelons to market. It's an addition he enjoys.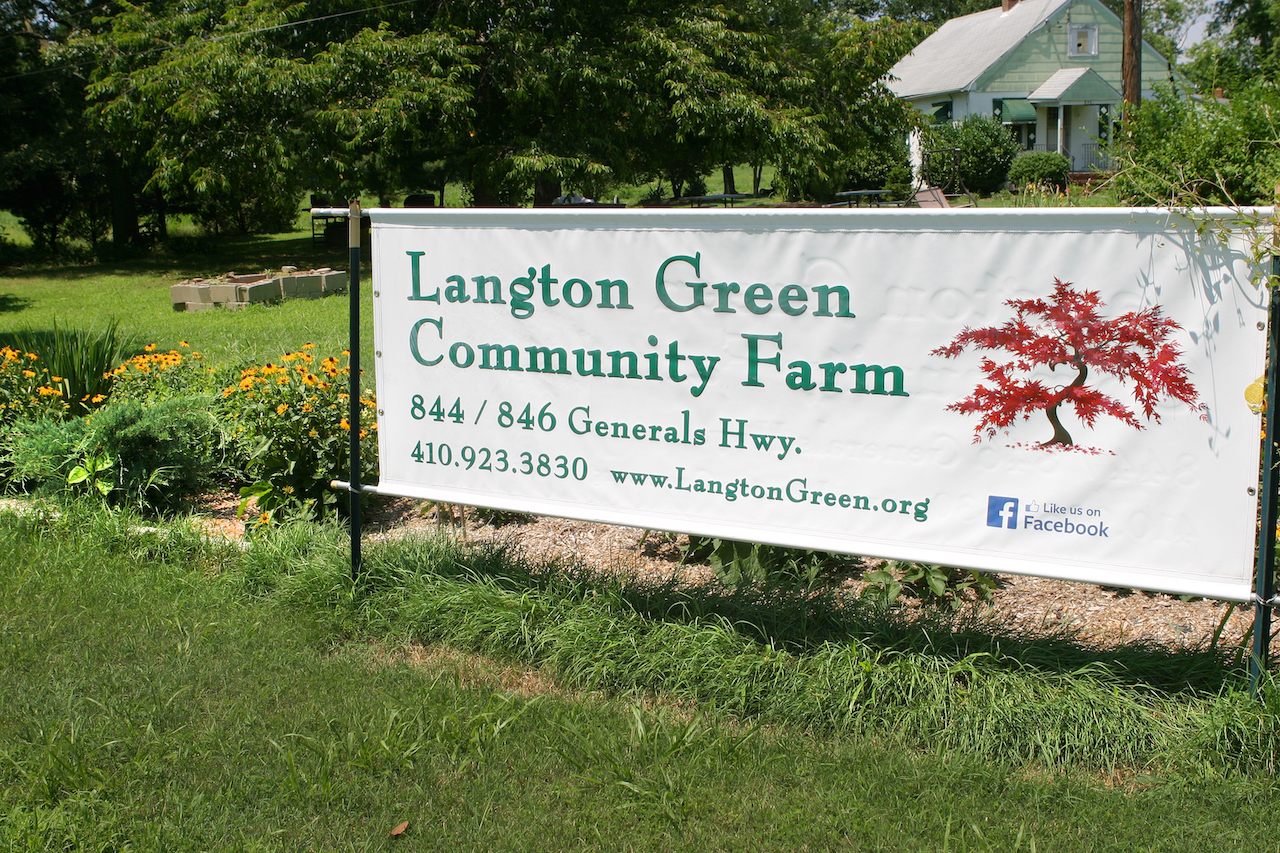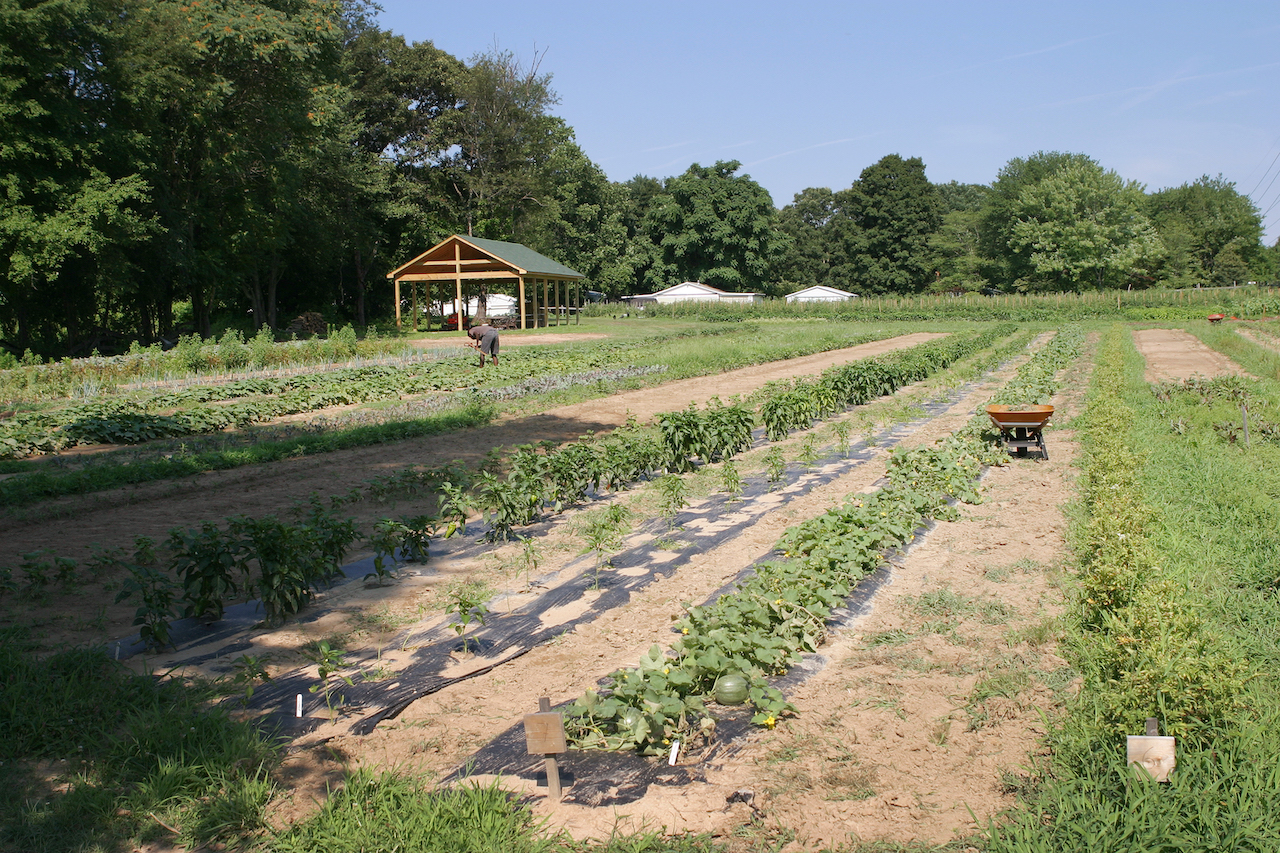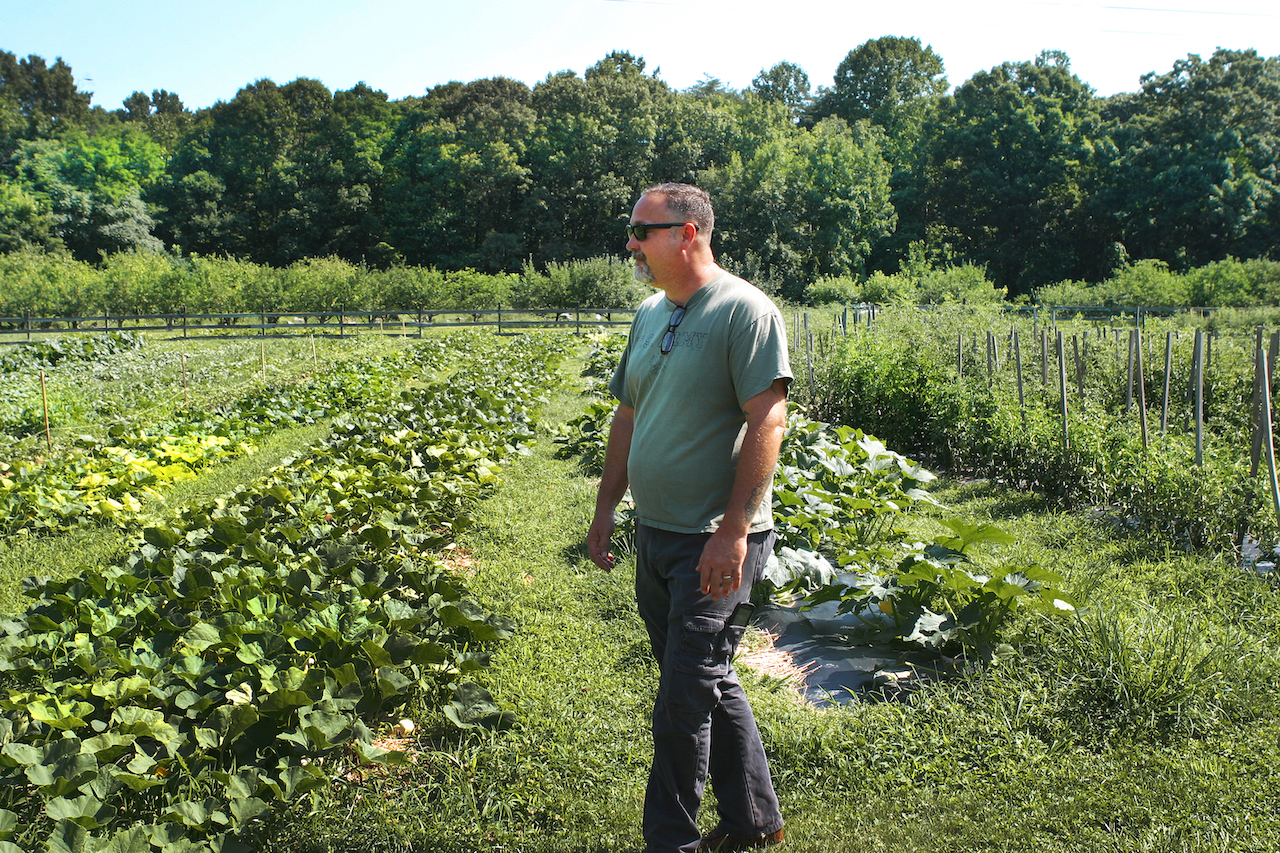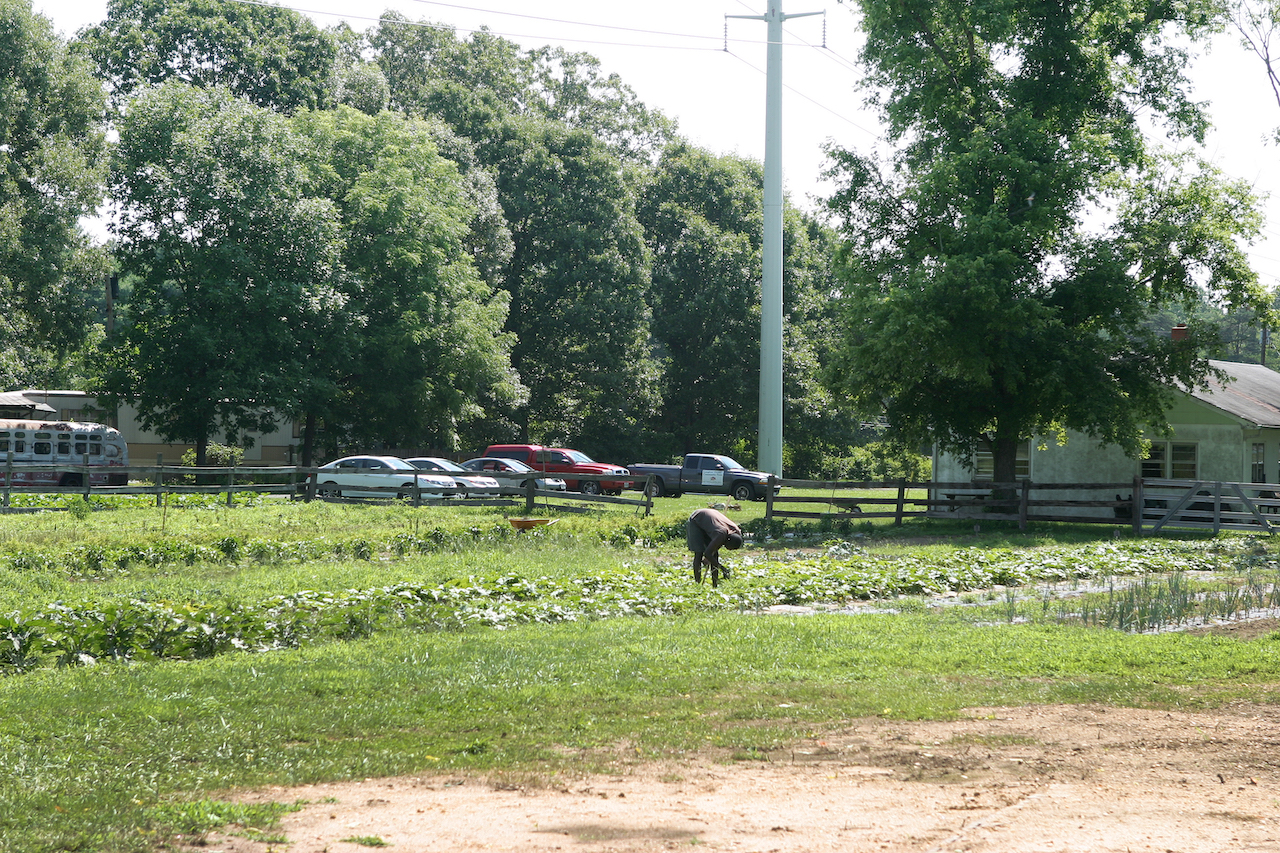 We could really do this
LaQuinta, who had a background in gardening and landscaping and a degree in special education, first got the idea for a farm several years ago while visiting a similar program in California that operated a vocational program on an avocado farm. He felt a farm would mesh well with Langton Green's current vocational program which offered landscaping services in the
"I was receptive to this … because it was exactly what I wanted to be doing personally. I had a 15-page business plan on my boss's desk a week later. I knew that we could really do this."
He embarked on the search for a property that would be suitable for farming, convenient to the program's housing facilities, and affordable. He identified a 13-acre property in Millersville which had been on the market for several years.
It was mostly horse pasture and had a ranch-style residence (unlivable) on site. "It's an odd property. I don't know what else you would do with it if you weren't going to do something like this," said LaQuinta. "In Anne Arundel County, it's difficult to find farmland."
"We had to prove to them we knew what we were doing. That was about the time I started going to SMADC (Southern Maryland Agricultural Development Commission) workshops and meetings and farm conferences to help network and learn about small-scale agriculture."
Langton Green's board of directors had to approve the property purchase. "We had to prove to them we knew what we were doing," said LaQuinta. "That was about the time I started going to SMADC (Southern Maryland Agricultural Development Commission) workshops and meetings and farm conferences to help network and learn about small-scale agriculture."
"Greg Bowen (then-director of SMADC's Maryland FarmLINK program) wrote a letter to our board saying we had done our homework and this was something reasonable and sensible and not just something that was going to be like throwing money down a toilet for a big field somewhere. "
When the purchase finally went through, LaQuinta faced some unanticipated issues with funding the equipment needed. "We've got the farm, we need to go get a tractor, oh yeah, there's no money for a tractor," LaQuinta quipped. "We had a tiller to get us through the fall. Everyone was walking around with calves like softballs, pushing this tiller around all day."
Through the FarmLINK Mentor Match program, LaQuinta was paired with mentor Scott Hertzberg of Jug Bay Market Garden. "Scott came out to the farm and it was wonderful to have a sounding board to walk through and tell us if what we wanted to do made sense. We were purchasing equipment so it was helpful to ask him what size, what attachments were necessary, what made sense as an equipment package."
Throughout the year, Hertzberg mentored him on a variety of issues, things like pricing the produce for restaurant and insect control. "We could send pictures back and forth of pests and he would say, 'yes, leave that one alone,' or 'no, get all of those removed as quickly as possible'."
Hertzberg was active in the local agriculture community, and he introduced LaQuinta to several other nonprofit farms using a similar model. "We started relationships with folks at Clagett Farm and the horticultural folks at Melwood, which is directly in line with what we do," said LaQuinta. "They are doing more greenhouse stuff but we got ideas from them about what works and what doesn't."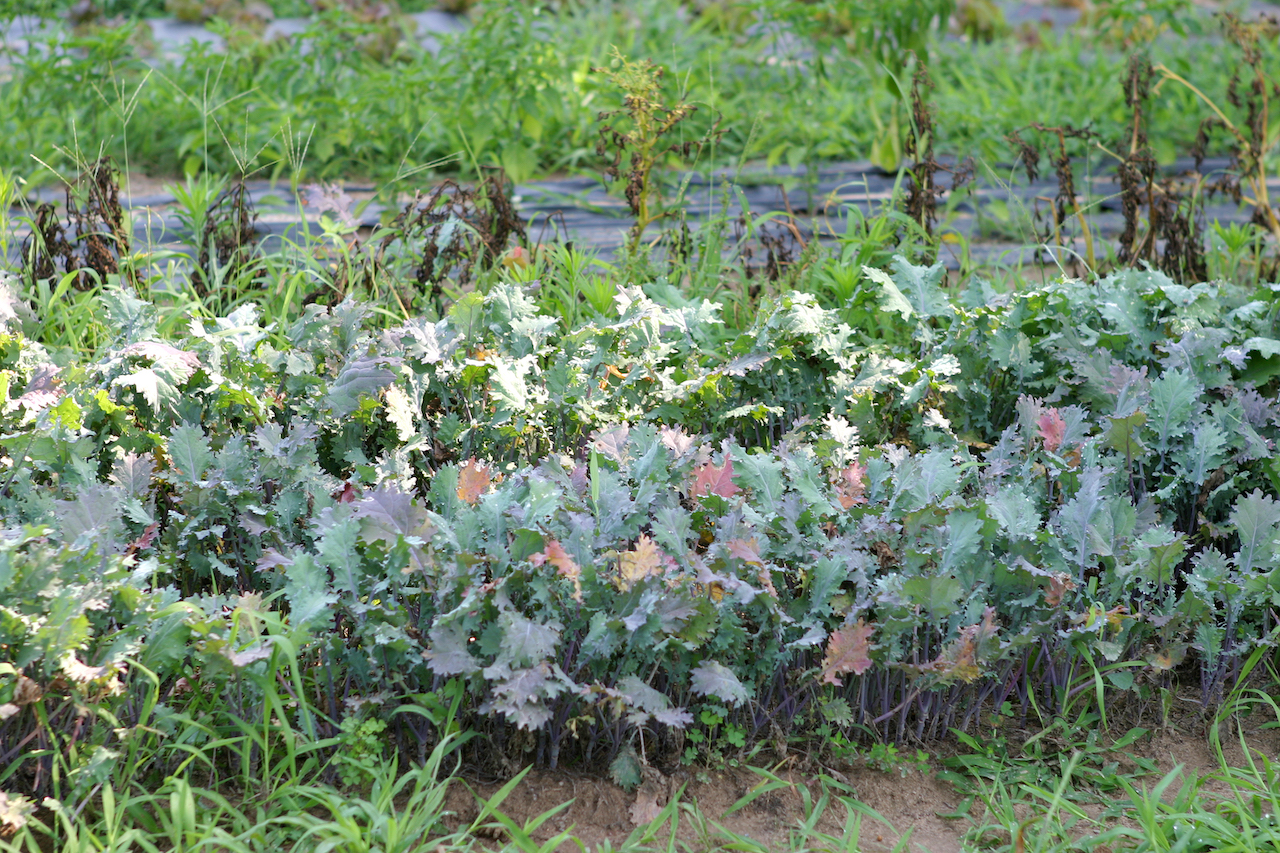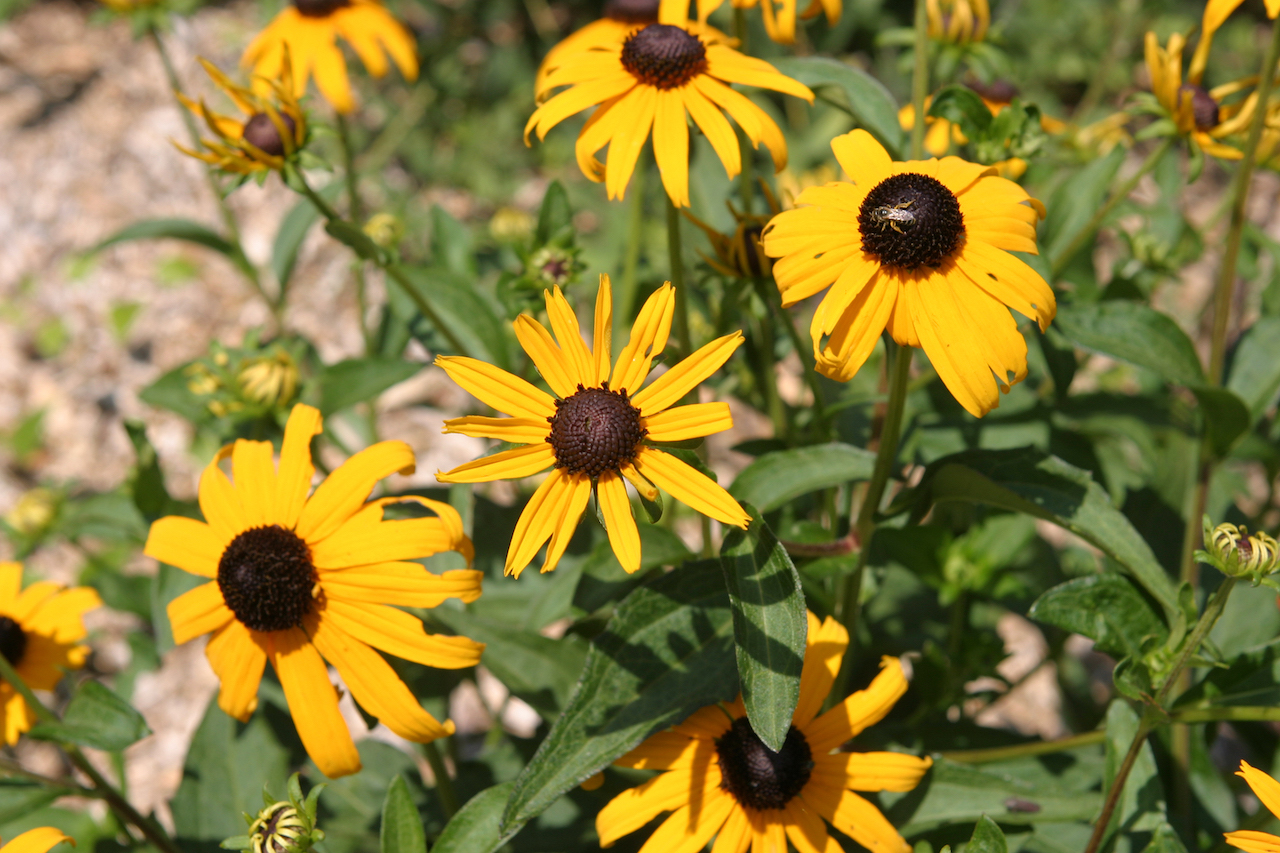 By late summer of 2016, with four acres in production, the farm is producing a variety of products including peppers, cantaloupes, potatoes, tomatoes, squash, beans, eggplant and tomatoes (heirloom and traditional). Workers put in several thousand strawberries in April and planted blackberries along the fence line. They are experimenting with a few apple, pear and plum trees and may someday have a larger orchard.
"I picked that tomato"
Transportation is provided from Langton Green's residences to the farm, so groups of four or five workers arrive each morning ready to work. While LaQuinta is very involved in the planting/tending/harvesting cycle, his top priority remains coaching and mentoring the people who work here.
"We manage our workforce a little differently than other farms," LaQuinta said, explaining that most of the workers need a bit more oversight than usual.
"Most of them need direct supervision to make sure they are cutting weeds and not a pepper plant. They also tend to have a little less endurance than most folks. We try to push lunch back as far as we can because after lunch they are usually done."
The Langton Green residents who work at the farm receive a salary for their services. While that provides some motivation, LaQuinta also endeavors to keep the work interesting. "We try to break it up so that we're not doing the same drudgery every day. All of our guys do really well with raking so we will let the weeds grow up a little more than other farms probably, and then mow it and use the clippings for weed suppression."
Some of the produce that the farm grows is served for meals at the Langton Green apartment complex and the 16 group homes and assisted living units operated by the program. Being able to say, "I planted that seed, I picked that tomato" gives the residents who work on the farm a direct connection with the food and an added sense of pride in their work.
The farm's bounty is also sold to the community, and lauinta plans to expand the marketing as the farm grows.
"We sell through Anne Arundel medical center farmers market. Veggie sales to the general public just started. We started with restaurants last fall and will probably do some of that again this year," said LaQuinta.
LaQuinta continues to learn as the fledgling farm grows. There are plans for a new hoop house in the fall, to add an orchard and expand into some of the unused acreage. He would like to tear down the existing house that came with the property, now used for starting seedlings and washing and packing the vegetables, and build a farm stand/market in its place.
A resource for the community
The farm has attracted school groups and volunteer groups who come to work or tour the facility. LaQuinta enjoys educating the community, and manages the farm's Facebook page, where customers check in often to see what's available and what's happening at the farm. The community, including customers, seems to have embraced the concept of the farm as a place of vocational training for the Langton Center residents.
"They are engaged in something they want to be doing. It has some meaning," said LaQuinta. "And just being outside and doing manual work and fresh air and the sunshine … I think it has been really beneficial to our guys."
"The beauty of it, for our purposes, is that there's always something to do."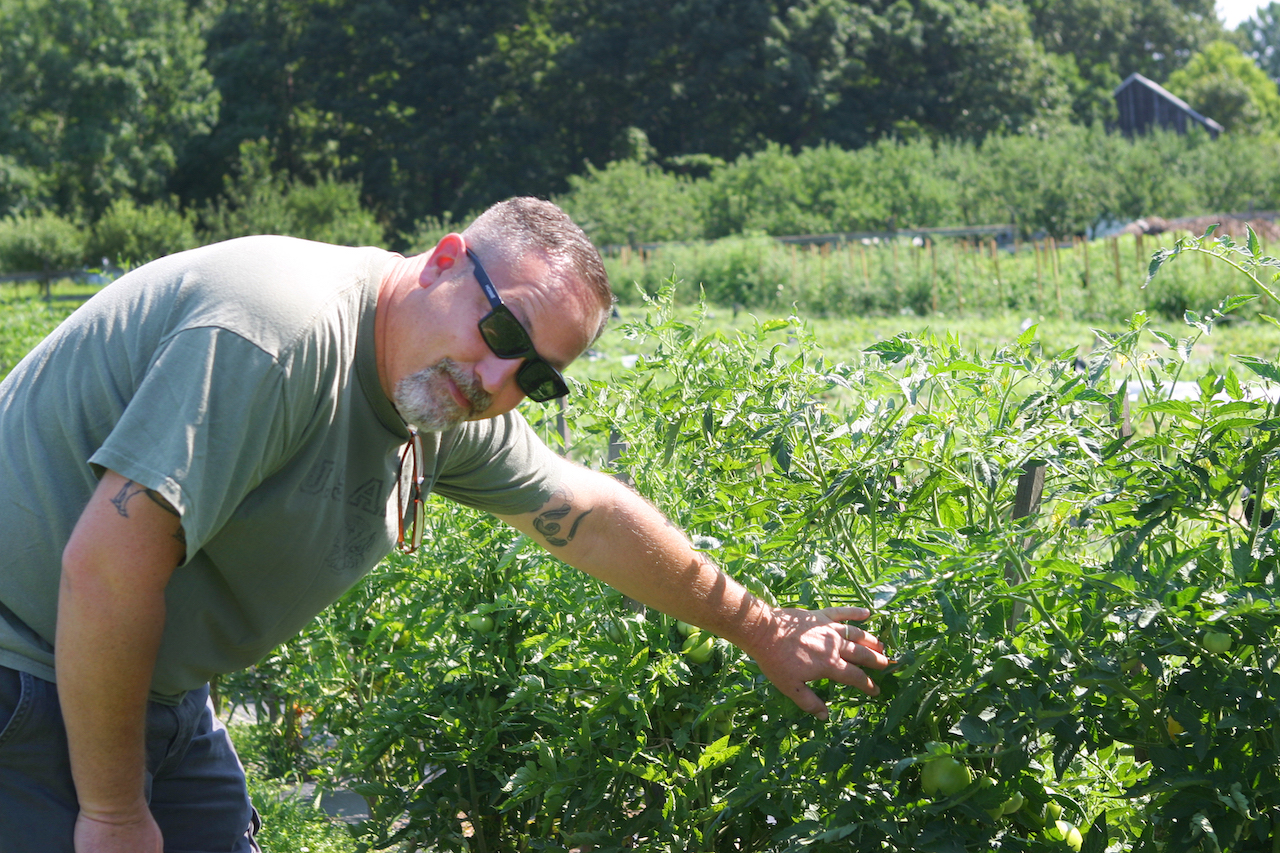 More from Tomorrow's Harvest: New Farmer Stories
Follow us on Instagram @southern_maryland_ag[instagram-feed imagepadding=12]