Tomorrow's Harvest >> Emma Jagoz
Emma Jagoz: Growing food in suburbia
Moon Valley Farm sprouts in backyards, along roads
Story by Whitney Pipkin, Photos by Conni Leigh James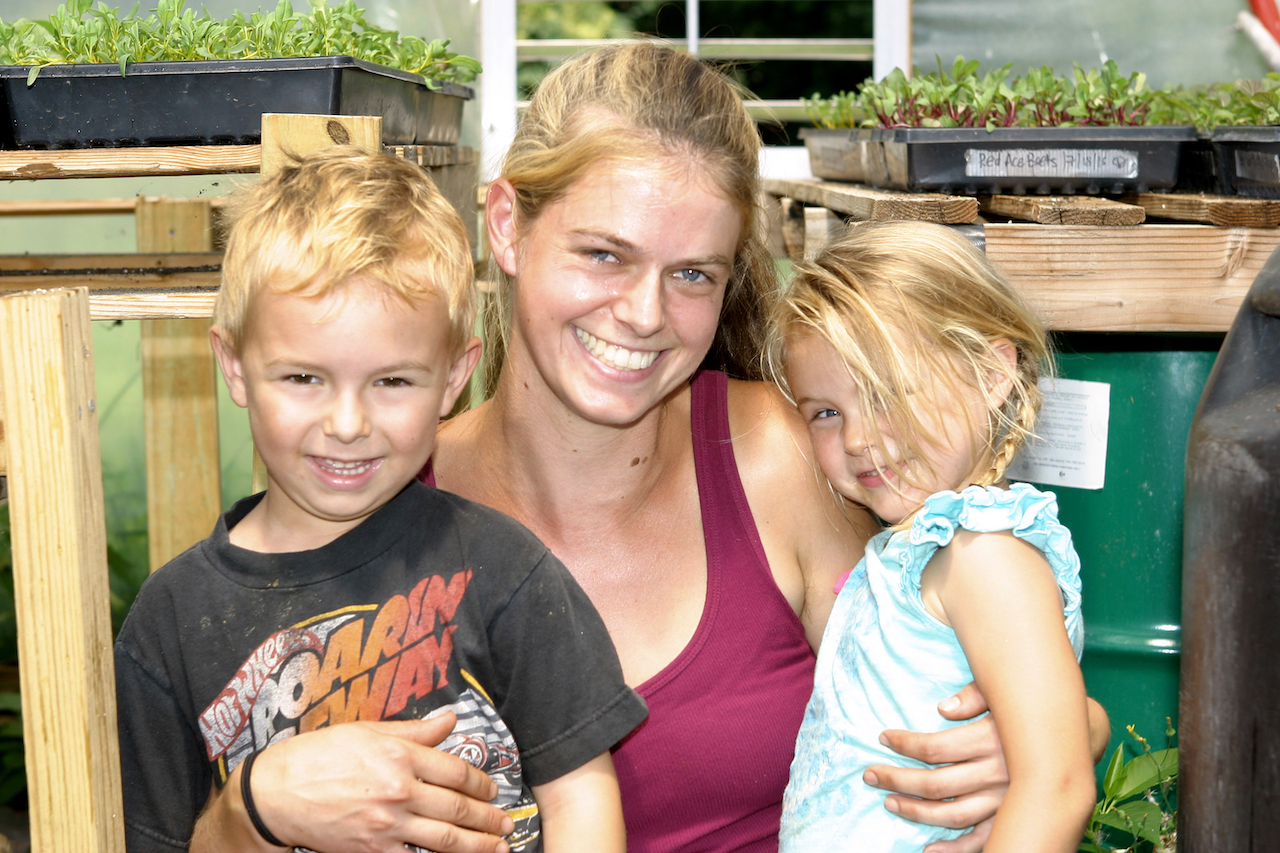 "It doesn't look like a farm," Emma Jagoz says when giving directions to the home base where she grows food for 85 people and a dozen restaurants in Cockeysville, Md., "It looks like a suburban house, but you're in the right place."
Sure enough, there are only telltale signs of the produce-filled backyard that makes up Moon Valley Farm behind the house Jagoz shares with her parents, husband, two children and a farm worker. Next to the circle drive is a pile of yard scraps and buckets that could look to her Baltimore County neighbors like the remnants of a weekend landscaping project. That is, if she didn't farm her neighbors' lots, too.
Between her yard and the yards of two neighbors, she and her farm partner, Jason James, 33, cultivate food on about an acre here and another two and a half acres across town, next to a busy road.
"That's our farming," Jagoz says. "It's backyards and on the road."
Jagoz, 29, does most of her farming with two kids under foot: 5-year-old Mason and 4-year-old Anisa.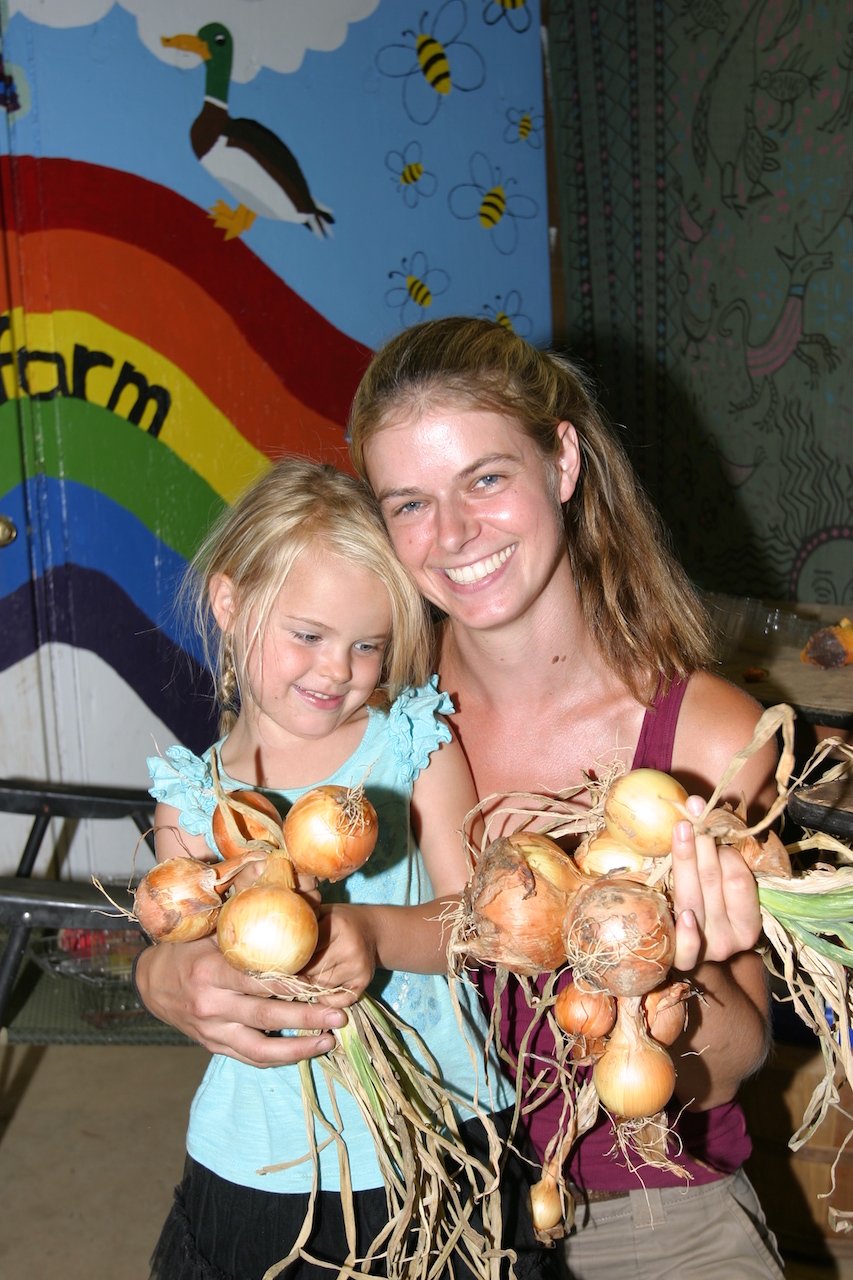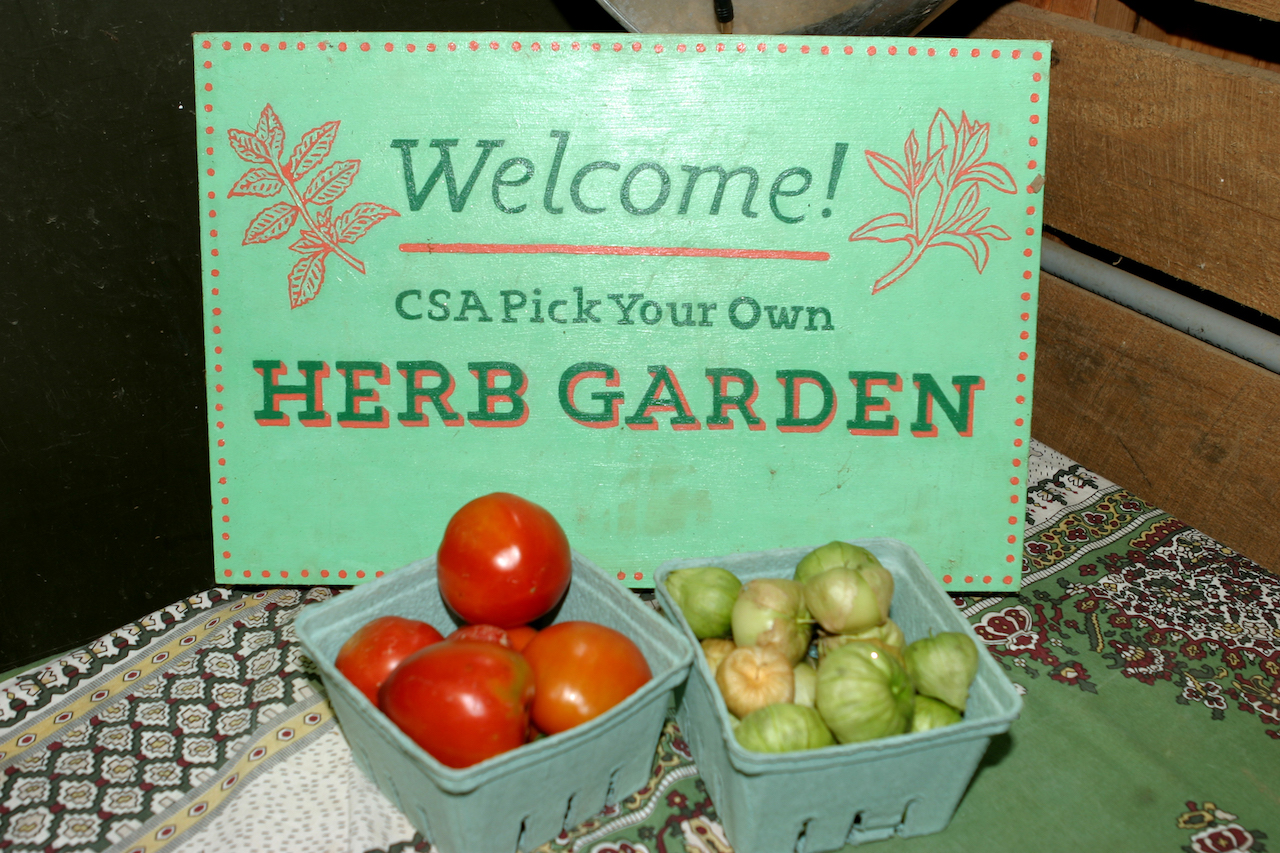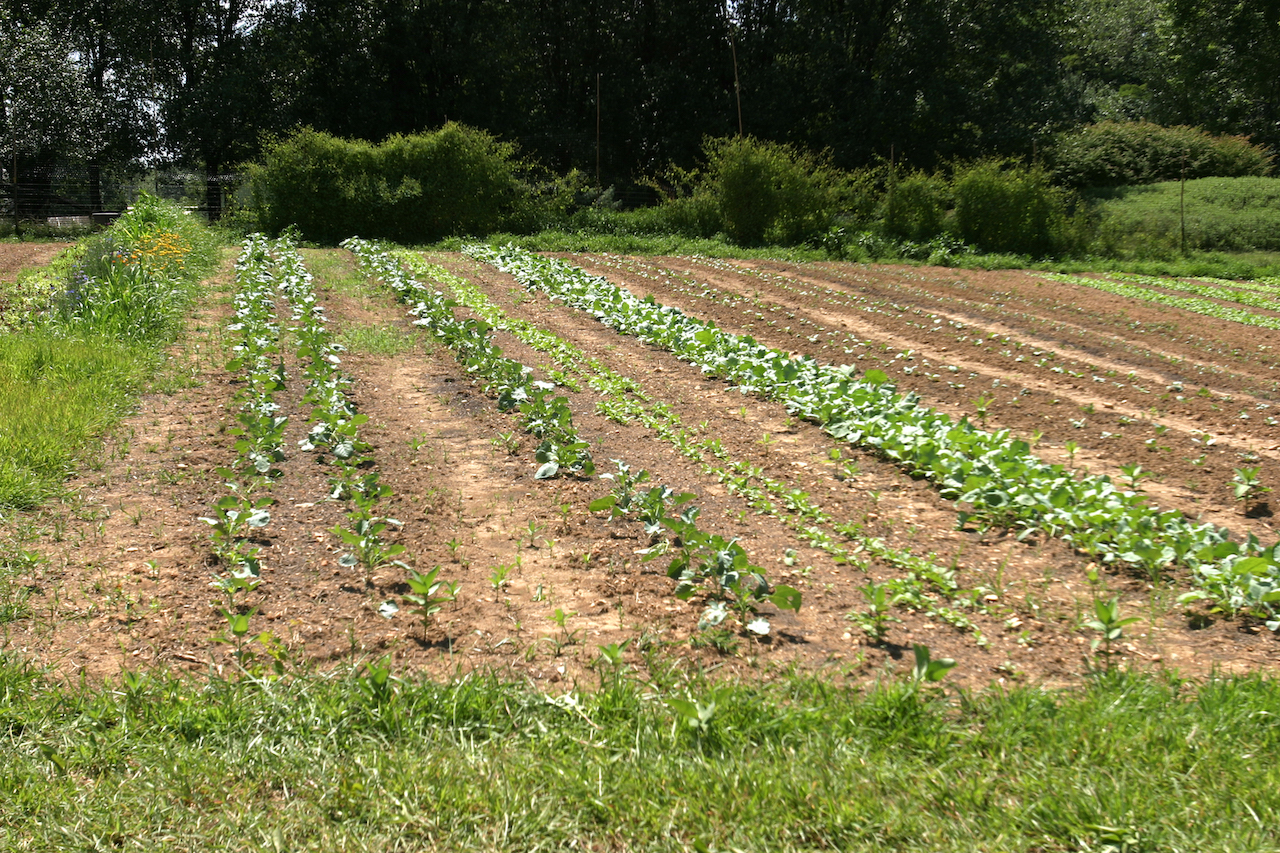 They were part of her inspiration to start the farm four years ago, and, until her first child started school, she's been raising both full-time alongside the growing business.
"I decided I could raise my kids on the farm and start a career at the same time," says Jagoz, who admits it has been no small feat. "I had a pack-and-play in the barn and, otherwise, I wore them (in baby carriers) while hoeing. I think a lot of people do that, or at least a lot of people used to do that."
Jagoz and James met through their spouses, who grew up together but work jobs (and get health insurance) off the farm. Jagoz' husband, Jeremy, works events at Loyola University and James' wife, Kati, is a teacher and brand new mother.
"We'll have another farm baby following on our heels pretty soon," Jagoz says of the Jameses' baby girl, born at the end of May.
Jagoz added James as a partner in the farm business this year to help share the load and continue its rapid rate of growth. So far, the farm has doubled the CSA portion of its business each of the past four years and grew its restaurant customers to comprise a majority of sales.
'The Internet doesn't ask you how you're doing'
When Jagoz first started raising vegetables alongside kids, wanting to grow healthful food for her family, she didn't know any other farmers. A couple years in, the few farmers she had met were peers who were as new to farming as she.
"I was trying to find more experienced people so I don't make the same mistakes, especially as I'm scaling up."
During one of her many Internet searches to fill in the knowledge gaps, Jagoz came across the Maryland FarmLINK Mentor Match Program and signed up. Despite the 30 miles between their farms, she couldn't have asked for a more engaged match than Tom Reinhardt of Nev-R-Dun Farm, who exchanged farm visits and then regular emails throughout that growing season.
"Anytime I visit someone's farm, that alone is worth it — just to see how other people are doing it," Jagoz says. She found Reinhardt, who's been running his organic farm and CSA for more than a decade, especially inspiring and engaged in helping her improve her business.
jagoz11He sent her regular emails that season to check in, and she'd report back, "I'm exhausted; my tomatoes look great, but not my beans. What do you do for those?"
Jagoz, who grows more than 100 varieties of crops alongside chickens and ducks for eggs, found having a mentor especially helpful when it came to planning. Choosing a seed variety for each crop, weighing dozens of factors, had worn her down, and she just wanted someone to tell her which onion to grow.
So she asked her mentor, and he responded, simply: "Dakota Tears."
Coming from someone who knew the region's soils and had tried several seed varieties over his decade working them, she took his word for it.
Gesturing to a table in the packing shed covered with onions drying for storage that day, Jagoz said the seed has worked well for her, too.
"That's one of the reasons to have someone in your region versus the Internet. The Internet doesn't ask you how you're doing. It doesn't empathize," Jagoz says of her experience with the Mentor Match. "I wanted to be in the program forever."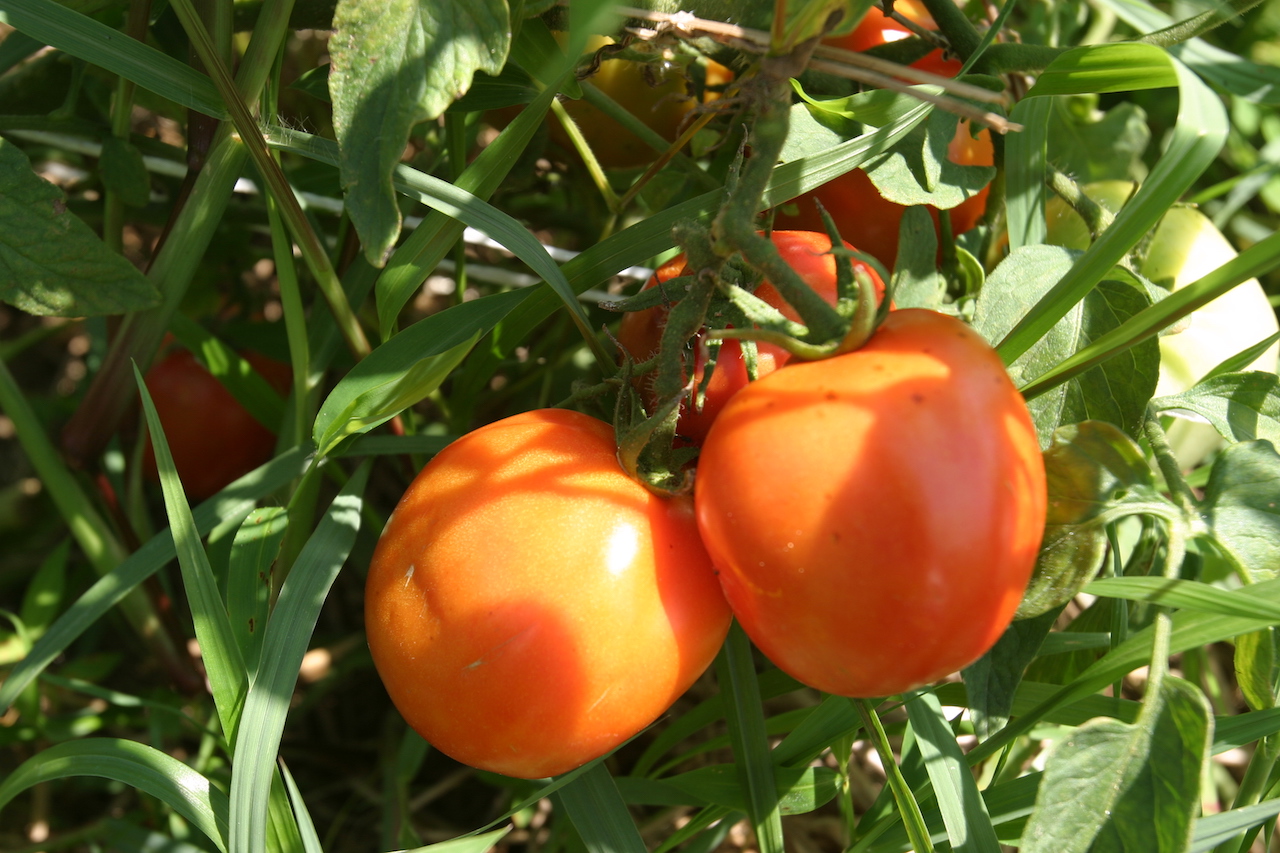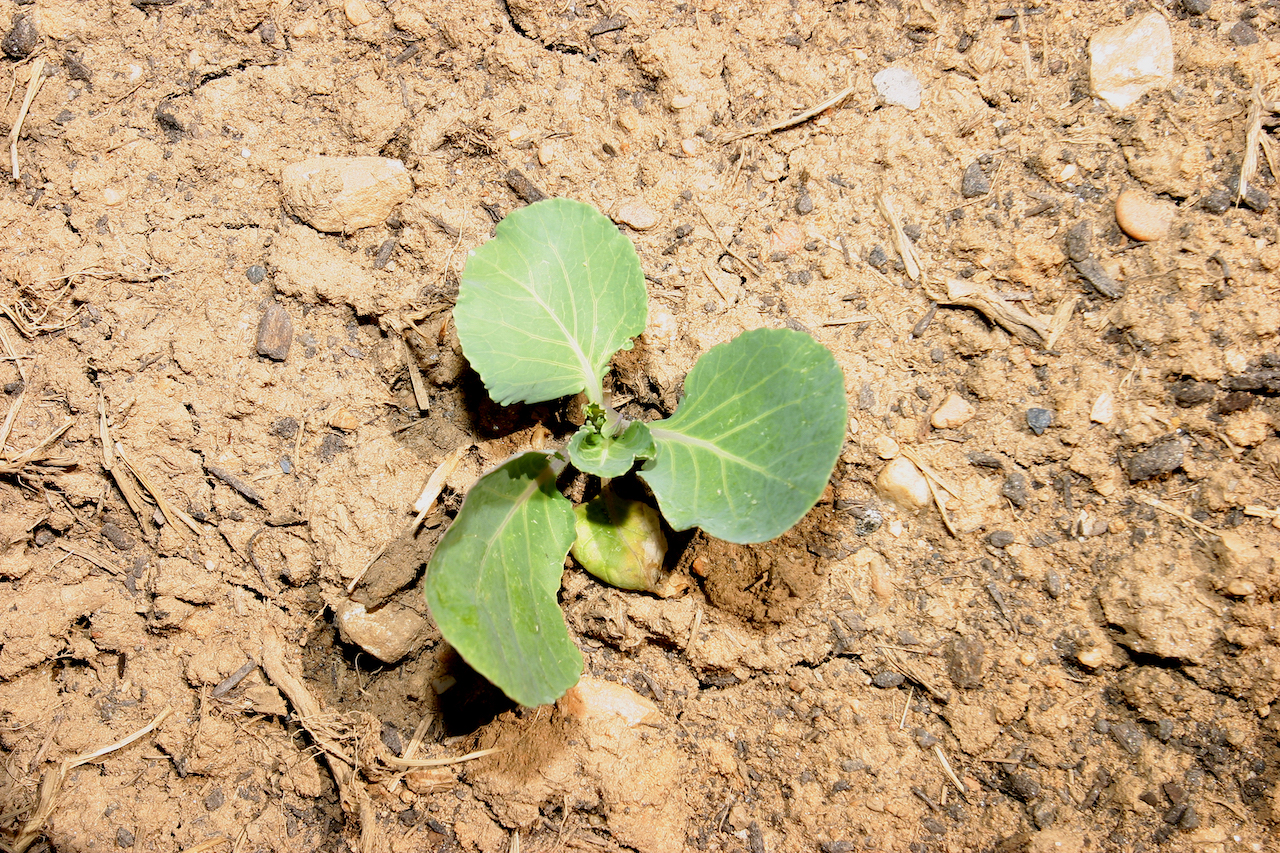 Figuring it out
Jagoz says such mentoring programs are crucial and often in lieu of the formal training programs that would prepare someone for almost any other field.
She majored in American and women's studies at the University of Maryland and was on a track for graduate school when she realized, "I didn't want to go to school forever." But that didn't mean she was done learning.jagoz9
As her interest in farming grew, she became a master gardener and a beekeeper. She got business training from the Annie's Project for wom
en in agriculture.
While other first-generation farmers might start out as an intern or apprentice on another farm, Jagoz wanted to figure things out on the land her family owns. And, since its owners (her parents) are a lawyer and a teacher, that meant figuring out the farming part on her own.
Along with James, who lives near the second property, the farm now employs another full-time worker who lives at the house and three to six interns each summer.
Moon Valley Farm offers CSA pickups and delivers to restaurants but doesn't sell at farmers markets, because "I couldn't figure out how to do that with the kids," Jagoz says as 4-year-old Anisa hangs from her waist.
She added the second property off a busy Jarrettsville Pike — and James, whom she signed up to get his own mentor — to the mix this year. The landowner wanted the land to go to better use and asked the farm to grow food on it (in exchange for produce, eggs and tax incentives).
"Every farm is unique," Jagoz says. "I'm bartering for land to farm and taking over suburbia."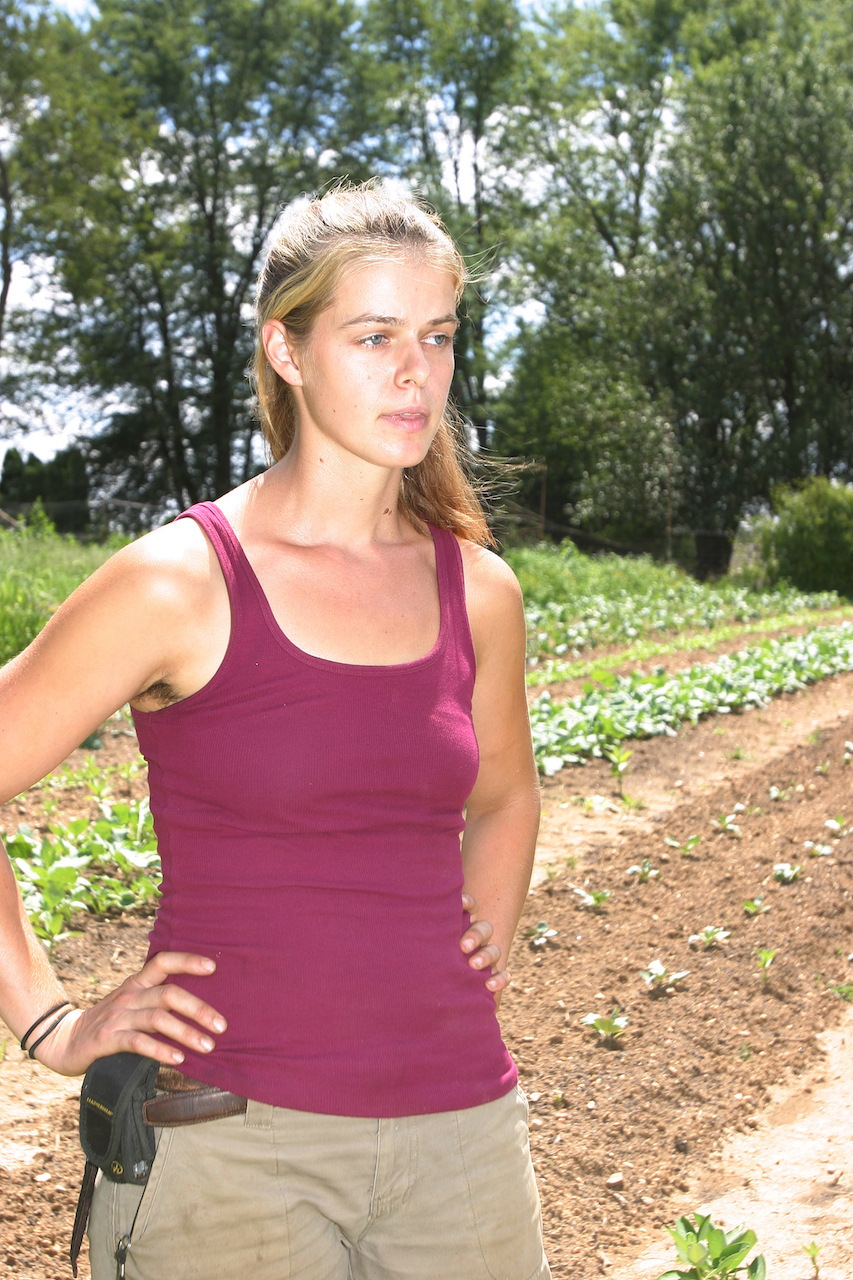 More from Tomorrow's Harvest: New Farmer Stories
Follow us on Instagram @southern_maryland_ag[instagram-feed imagepadding=12]