Tomorrow's Harvest >> Kristin Carbone
Kristin Carbone: Getting the benefits out of full-time farming
Upper Marlboro farmer building a business that lets her take breaks
Story by Whitney Pipkin, Photos by Conni Leigh James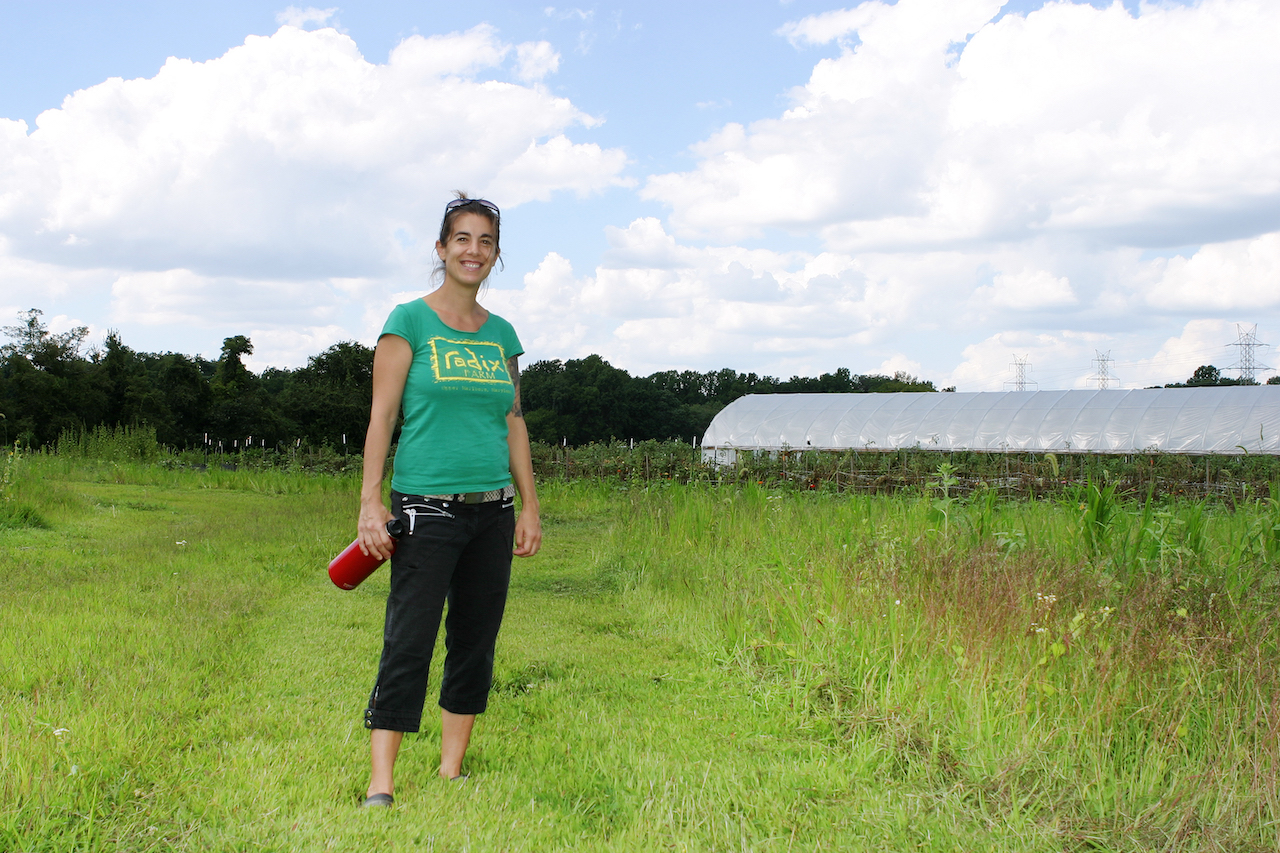 A former D.C. community organizer, Kristin Carbone left the city a decade ago to pursue the dream that every urbanite with a garden plot talks about while weeding after work: becoming a full-time farmer.
Now, in her sixth year running her Radix Farm in Upper Marlboro, Md., Carbone, 37, just has to figure out a way to get that "dream job" to include some vacation — not to mention maternity leave.
"I didn't intend to be a farmer," Carbone says during a brief break from caring for her son Rio, who was born in June, to walk some of the 3½ acres she leases.
Carbone left her job working to enhance affordable housing options in the city — and her community garden plot — when a part-time position opened up at the Chesapeake Bay Foundation's Clagett Farm. The part-time gig became full-time and "before I knew it, I was leasing a farm and starting my own business."
Carbone's Prince George's County farm, named after the Latin word that means both root and radical, now sprouts more than 100 varieties of vegetables and fruits, including some 20 types of tomatoes. It feeds 80 CSA members, mostly in D.C., and the Petworth Farmers Market.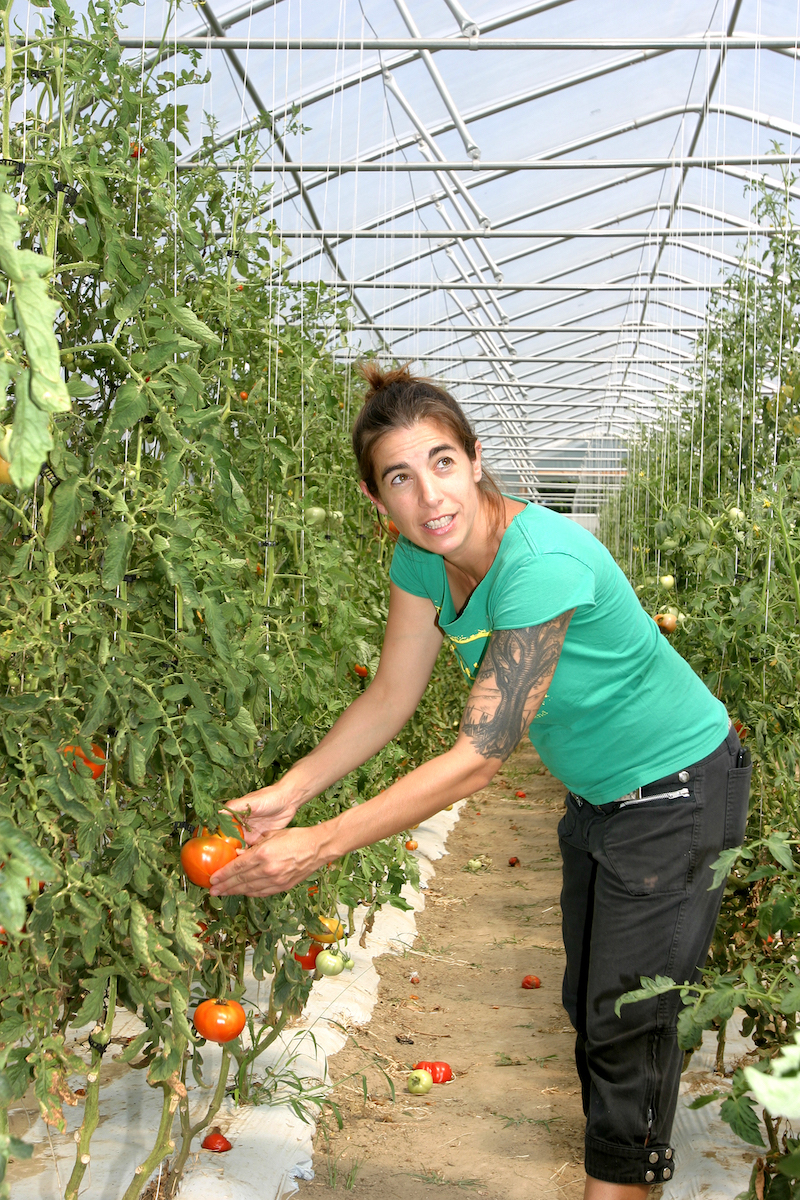 Carbone's farm business has been "totally self-sufficient" since its second season but for the health insurance she gets through her partner's job.
"Then there's been degrees of actually paying myself since then," Carbone says with a grin.
This year was the first Carbone hasn't added more CSA members or a new market to grow the business as her focus shifted toward her growing family.
Instead, "I put a lot of the farm planning on pause because of the baby. I thought, 'Let me just do the same members and the same markets and get better at it,'" Carbone says.
That meant planning with gusto the winter before baby Rio was to arrive — and having returning workers she could trust to keep the farm running.
Planning ahead
Having a reliable staff allowed Carbone to keep dreaming about the farm's future — and her family's — even as she added "mother" to her list of responsibilities this year.
"I really need to set up the farm in a way to give myself more free time, and I think that can be really challenging for farmers," says Carbone, whose additional farm-task hours are 0ften consumed with accounting, payroll, CSA outreach and generally being "a spreadsheet junkie."
That's why, even with a decade of farming under her belt, Carbone sought out a mentor last year. After growing the farm's acreage incrementally each year, Carbone had to decide whether bigger would continue to be better for her farm. She wanted to get better at the aspects of farming she though were lacking, such as pest and disease control, and consider "how to take it to the next level — or if I even wanted to," she says.
She turned to the Maryland FarmLINK Mentor Match Program for some in-person guidance. Though the first farmer, whose operation was too far and perhaps too different from hers, didn't work out, the program helped Carbone find another who was willing to help.
Brett Grohsgal of Even' Star Organic Farm, who's CSA-based business model is much like Carbone's, "was happy to have me call him with questions," says Carbone, who has since taken advantage of the connection.
Carbone is looking to mentors like Grohsgal whose perspective she considers when deciding whether to keep growing the business or to make it better at its mid-sized sweet spot.
"I know how to farm, but what should I be looking for as far as… the big picture?"
Over the years, Carbone also has taught the trade to others who have worked at her farm. Maureen Moutoux of Moutoux Orchards in Purcellville, Va., started as an apprentice at Radix Farm before directing the farm at the Arcadia Center for Sustainable Food and Agriculture for three years and then meeting her farmer husband, Rob Moutoux.
Carbone says she learns just as much from fellow farmers she's met, whether through Future Harvest-CASA's Beginning Farmer Training Program or D.C. farmers markets and conferences, many of whom have been farming for more than a decade. And there are publications like "Growing for Market," to which experienced farmers like Grohsgal contribute.
Continual education is part of the business. This year, Carbone learned that her farm can survive a season with her on the sidelines, which is key to carving out a solid future for the business.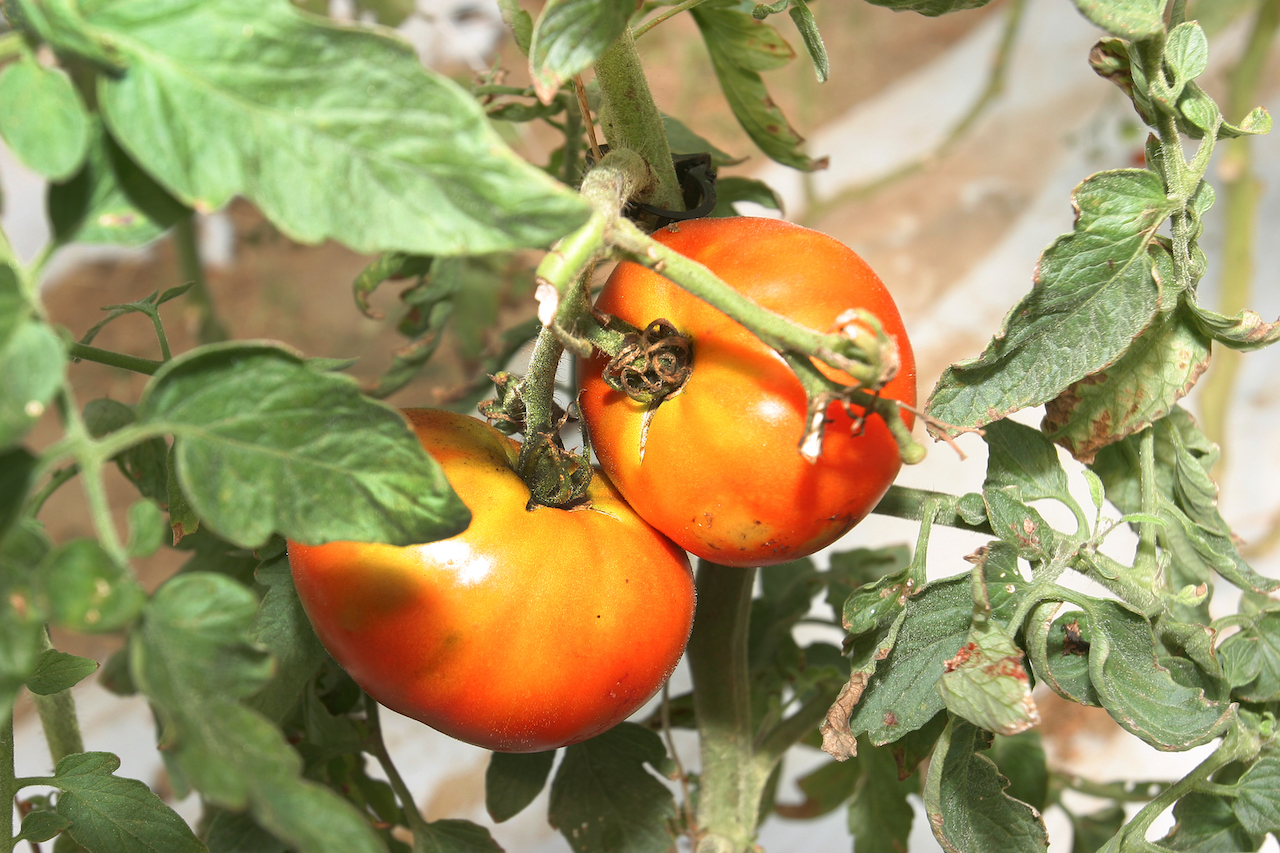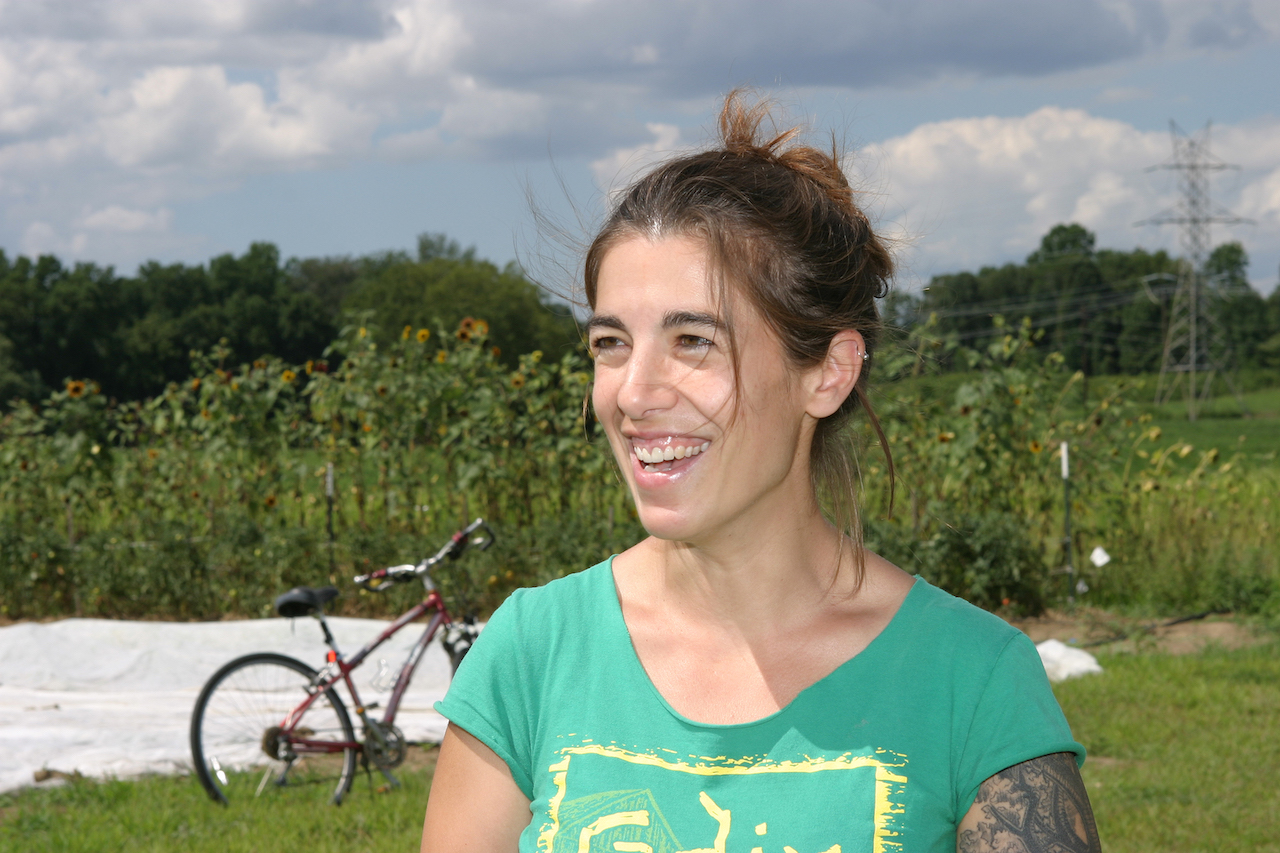 Having help
During a visit to the farm in mid-August, field manager Colleen Kiefer puttered by on a vintage tractor, mowing weeds and grass that had grown up around the teeming rows of vegetables. Another worker, Lisa Krause, weeded in the rows by hand — jobs that, at the peak of summer, could easily get away from a farmer with an 8-week-old baby.
"I've felt really happy with the way things are going in my absence," says Carbone, who was especially grateful to have Kiefer, a returning employee who could step into the gaps to keep the farm going this season.
Before Carbone started planning for the baby's arrival — which, she hoped, would involve holing up in her house for at least six weeks — she wasn't sure whether "absence" from a midsummer farm was feasible.
It helped that Carbone's full-time workers live on or near the farm and can tackle early morning picking or late night chores as easily as Carbone. Two other part-time workers commute to the farm from D.C.
"Finding places for them to live is hard," says Carbone, who bought an RV a couple years ago as an on-farm housing solution for one full-time employee. Kiefer lived there last year and, this year, rented a room from one of the farm's neighbors. "I'm close enough to the city that (part-time workers) can drive here, and I don't have to have housing for every staff person."
Even in the weeks following Rio's arrival, as staff took over the majority of day-to-day farm work, Carbone was still available. She lives with her partner Yofi in a house just up the hill from the farm, which they rent from the same landowners.
"If (the farmworkers) have questions, I'm around. I'm up at the house but not out in the field doing the day-to-day," says Carbone.
After carefully carving out some maternity time for her and the baby, Carbone started easing back into on-farm work one day a week in August, with plans to add more days incrementally.
For now, "I'm really happy to be back one day a week," she says.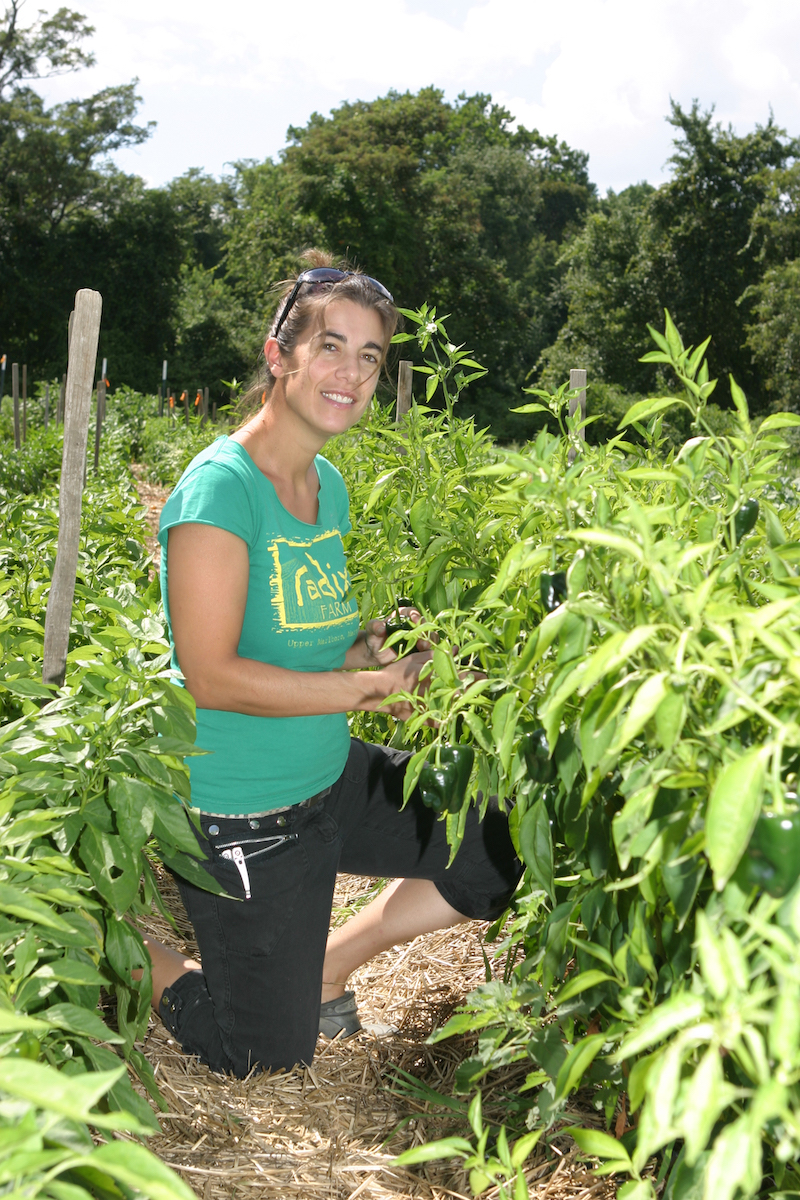 More from Tomorrow's Harvest: New Farmer Stories
Follow us on Instagram @southern_maryland_ag[instagram-feed imagepadding=12]