About SMADC: What We Do (Overview)
About the Southern Maryland Agricultural Development Commission
SMADC's purpose is to support farms and the future of agriculture in Southern Maryland. We are committed to expanding and promoting a viable and profitable agricultural farming community in Southern Maryland. While the primary focus is on the five southern Maryland counties of Anne Arundel, Calvert, Charles, Prince George's and St. Mary's, many of its initiatives reach statewide.
SMADC provides vision, support, grants, and marketing & promotion to area farmers. As new farm economies are being formed, SMADC helps to streamline regulations and reduce obstacles.
At SMADC, we are assisting farmers in creating a profitable farming future and informing the public on the importance of local farms to our overall economy. To achieve that goal, SMADC helps connect local farmers to their consumers and protects area farmland through local land preservation efforts.
SMADC has completed the disbursement of tobacco buyout funds to all buyout participants, developed a regional strategic plan for diversification, and continues to provide agricultural grants, training, and funding for land preservation as it is available.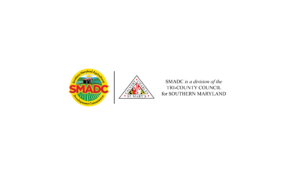 SMADC's land preservation efforts focus on keeping farmland protected for today's farm families and ensuring our region's food security into the future.
SMADC identifies innovative, market-driven enterprises most likely to succeed in our region. A key focus of SMADC is to help to diversify the region's agriculture and aquaculture and to foster a strong local economy.
Helping farmers innovate, SMADC works with legislators and agencies to navigate and shape regulations that will both protect consumers and promote a vibrant agricultural industry.
Through programs like Maryland FarmLINK, SMADC provides mechanisms for farmland transfer, mentoring connections and business partnerships. SMADC also offers continuing education and networking opportunities to give farmers the tools they need to thrive.
SMADC has developed creative and adaptive marketing programs to reach consumers' and satisfy their demand for local products.
Frequently Asked Questions
What is the source of SMADC's funds?
Maryland was one of 46 states to win the "Master Settlement Agreement" with the major tobacco companies in 1998. Maryland put its 25 year, $4.5 – $9 billion share of the settlement into a "Cigarette Restitution Fund," of which five percent goes to support Southern Maryland's Regional Strategy for Agriculture, with an emphasis on finding alternatives to tobacco. The funds are annually appropriated through the Maryland Department of Agriculture to the Tri-County Council for Southern Maryland for SMADC programs. SMADC also seeks to secure grant funding and raise capital through sales of merchandise, advertising, etc..
How is SMADC managed?
SMADC, established in 2000 by the Governor's Task Force, has an executive director and staff who report to the full commission and the executive board of directors for the Tri-County Council for Southern Maryland. The Tri-County Council for Southern Maryland, is "a tax-exempt public body corporate and politic which operates as a cooperative planning and development agency within the area to foster the physical, economic and social development of the area and utilizes effectively the assistance provided by the State."
How is SMADC structured?
SMADC members come from a broad spectrum of the community, including elected state and local officials, farmers, county government, economic development, land planning and zoning officials, chambers of commerce, tourism, the College of Southern Maryland, and the state departments of Agriculture, Business and Economic Development, and University of Maryland Extension.